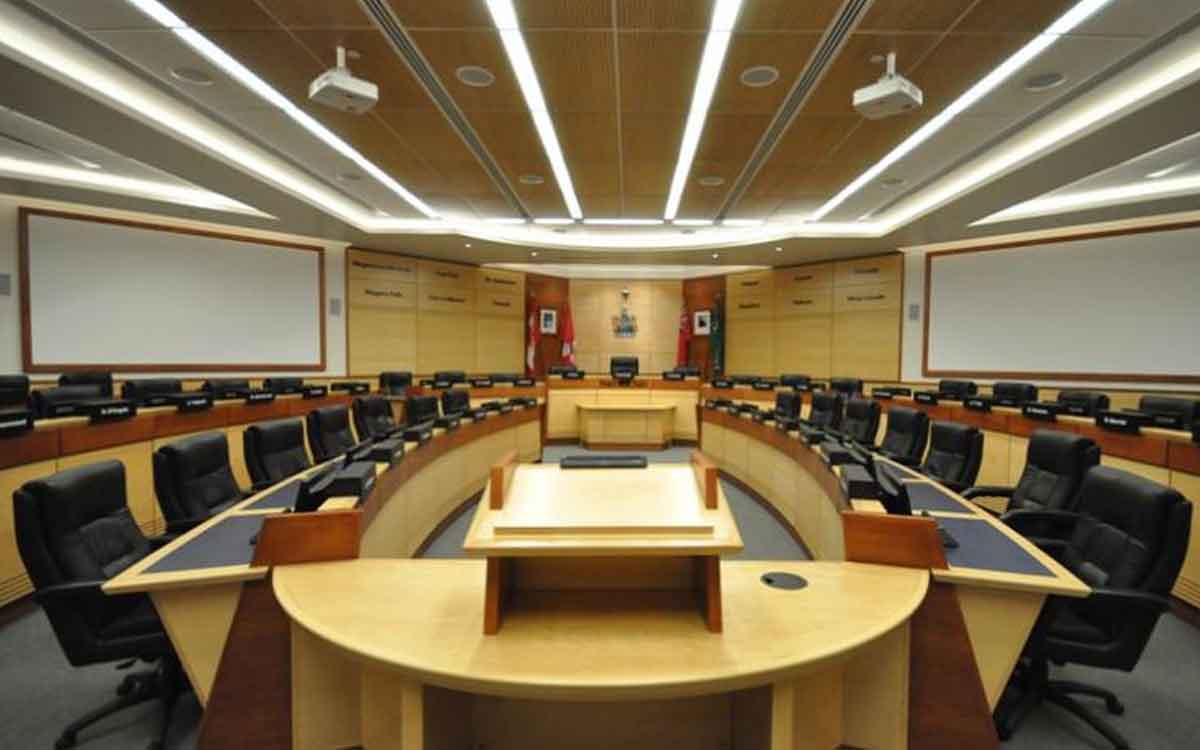 Regional CAO Carmelo D'Angelo's Statement of Claim, filed in a Hamilton court, outlines a concerning timeline of events that add to the intrigue surrounding his wrongly assumed departure.  The statement claims that after a summer of leaks of his personal and confidential information and a multitude of media reports of this information, D'Angelo was advised by his physician on Dec. 11, 2018 to take a medical leave from work.  The claim states, "It was envisaged that Carmelo would return to work approximately eight (8) weeks later."
The claim continues that just three days later the "Region replaced the acting CAO that Carmelo had arranged to act in his place during his medical leave."  And then, "On or about Dec. 14, 2018, the region cut off Carmelo's access to his work email account, his work voicemail and his corporate credit card."
These knee-jerk reactions have caused many more questions, for example: Who ordered the change in Acting CAO and who authorized the new interim CAO to cut off D'Angelo completely from communications with his employment?  When other regional employees take a medical leave of absence, is it standard practice to almost immediately cut off access to their work email, voicemail and corporate credit card?
Furthermore, the Region publicly stated that D'Angelo was on medical leave due to cardiac issues. This is abnormal given that a municipality does not release personal health information related to their employees. The normal and legal practice is to indicate that the employee is on "leave", without disclosing the specific reason, especially if the reason is health related. In doing so, did the Region violate the province's Personal Health Information Protection Act?
When asked to comment about D'Angelo's current employment status with the Region, they wouldn't comment specifically only to say via an emailed statement, "It is the Region's policy to refrain from commenting on personnel matters as well as matters of ongoing litigation. The Region is committed to conducting a fair and exhaustive recruitment process to fill the role of Chief Administrative Officer."
So, if D'Angelo did not quit, and Council did not terminate, how are they proceeding in discussing a CAO recruitment process today when they have not formally resolved D'Angelo's status?  Will the Ontario Ombudsman's investigation on the process of D'Angelo's hiring and the process on how his employment contract was renewed, now include an investigation on his departure?
It is understood that at times a Council may want to change direction, and the first step is often to change their CAO. And this is a common trend in Niagara, that when the political winds change, the first to go is typically the CAO. For example, prior to the election, we have seen CAO departures in Welland, Wainfleet, St. Catharines and Niagara-on-the-Lake. Post-election, we have seen recent departures of CAOs in Pelham and Grimsby. But none of these have been fraught with as much intrigue as that of D'Angelo at the Region.