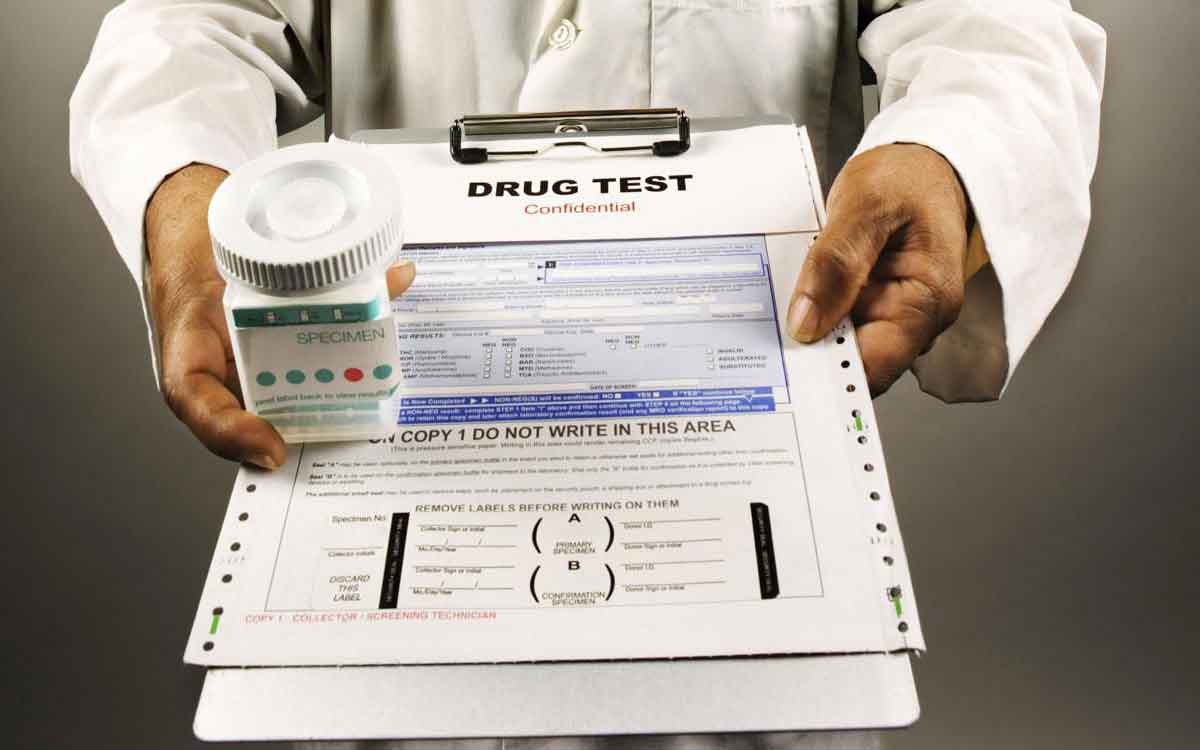 Do you agree with the following statement?
For workers in high-risk roles, employers should be permitted by law to conduct random drug testing in order to confirm sobriety and ensure the present and future safety of the workplace.
If you answered "yes", you're in the majority.
According to a recent corporate study, 4 in 5 Ontarians believe that employers should be granted protection under law to randomly test workers in safety-sensitive positions; such as, for example, crane operators or airline pilots.
Despite public opinion, the practice is exceedingly rare. The legal parameters around random drug testing in the workplace are hazy. Canada requires employees be "fit to work" and free from impairment, but no explicit rules handle drug testing. Thus, employers are open to lawsuits and human rights claims, should they seek physical evidence of sobriety.
Although some employers — like the TTC in Ontario, and Suncor Energy in Alberta — have successfully implemented testing policies, many have been sued, stopped, or simply intimidated into eschewing any sort of program.
Irving Pulp and Paper in New Brunswick famously lost the capacity to randomly test its workers in safety-sensitive positions after a 2013 court battle. While, more recently, Teck Coal in B.C. was forced to discontinue random drug testing after an arbitration board ruled against its position.
Union leaders have largely led the resistance against mandatory, intermittent testing.
In 2017, Unifor president Jerry Dias referred to random drug testing as "an invasive and degrading policy that violates the fundamental rights of workers." He then later stated, "there is no evidence that random testing improves safety."
In March of 2018, United Steelworkers' Western Canada director Stephen Hunt echoed Dias and described random testing as "a distraction that invades privacy and does nothing to keep workers and communities safe."
Few reliable Canadian case studies (or, at least, accessible datasets) exist to prove Dias and Hunt right or wrong. The TTC, for context, only began randomly testing employees in May 2017.
However, a number of peer-reviewed studies have established a strong correlation between the implementation of mandatory, random drug testing and a reduction in workplace accidents, across various industries.
A 2014 study published in Safety Science examined accident rates for several professions and concluded that its finding supported "…the assumption that the application of A&D [alcohol and drug] testing at the workplace, at random and by surprise has a significant preventive effect on individual's occurrence of accidents."
A research paper printed in the Journal of Management in Engineering in 2006 determined that "drug testing construction workers is an effective method for reducing the number of impaired workers on a project site, increasing overall project safety, worker morale, productivity, and profits."
While, a comprehensive 2009 study published in the American Journal of Epidemiology, analyzing some 25 years of data from the Fatality Analysis Reporting System, found "…compelling evidence that implementation of the [United States'] mandatory alcohol testing programs has significantly reduced alcohol involvement in fatal motor carrier crashes."
So, although union heads like Dias and Hunt promulgate blanket generalizations regarding the effectiveness (or lack thereof) of random drug testing, there is strong evidence to suggest that such measures actually do improve workplace safety.
Back in June, when asked on CBC Radio's The House if mandatory drug testing could become law, Liberal MP Bill Blair said that for certain safety-sensitive positions, "it's possible."
At the moment, in order for an employer to attempt to implement a random testing policy it must first demonstrate that it is a bona fide occupational requirement. But it is not enough to say a testing program is needed for safety reasons. Even in a dangerous work environment, an attempt to implement a policy could be stopped if the employer cannot definitively prove the presence of an existing, widespread drug and alcohol problem.
The employer must also show that it is acting honestly and in good faith. In a unionized work environment, that is typically easier said than done. Union representatives will often do everything in their power to demonize the intentions of an employer to ensure the privacy and freedom of its members.
Whether or not the federal or provincial government should compel workers in certain high-risk positions to be subjected to mandatory, random drug testing is debatable; though, in the end, may be necessary. But whether or not legislators should explicitly provide employers more latitude and protection to test workers in high-risk roles seems self-evident.