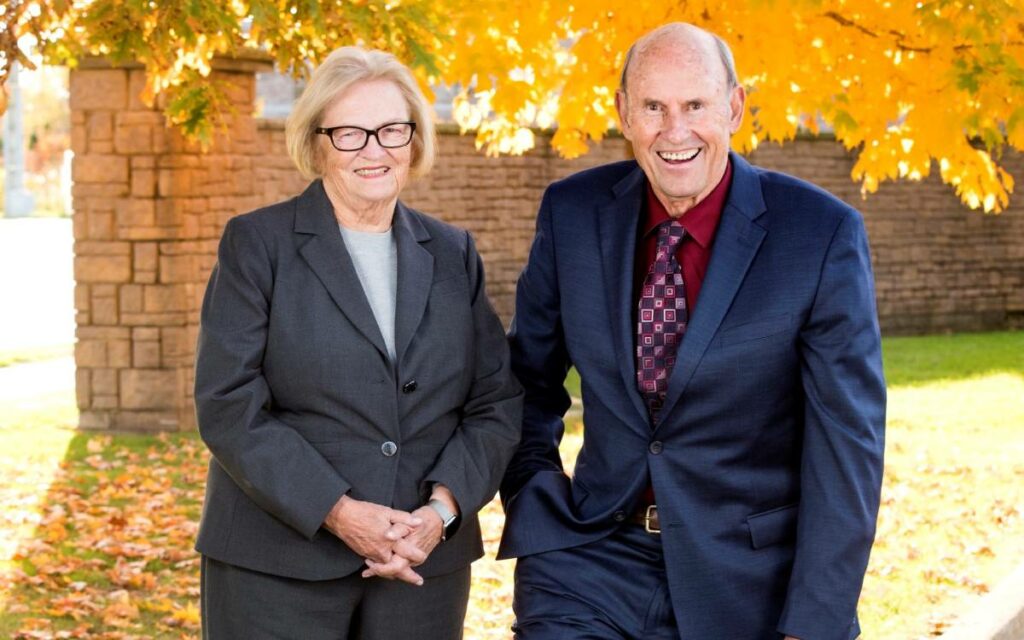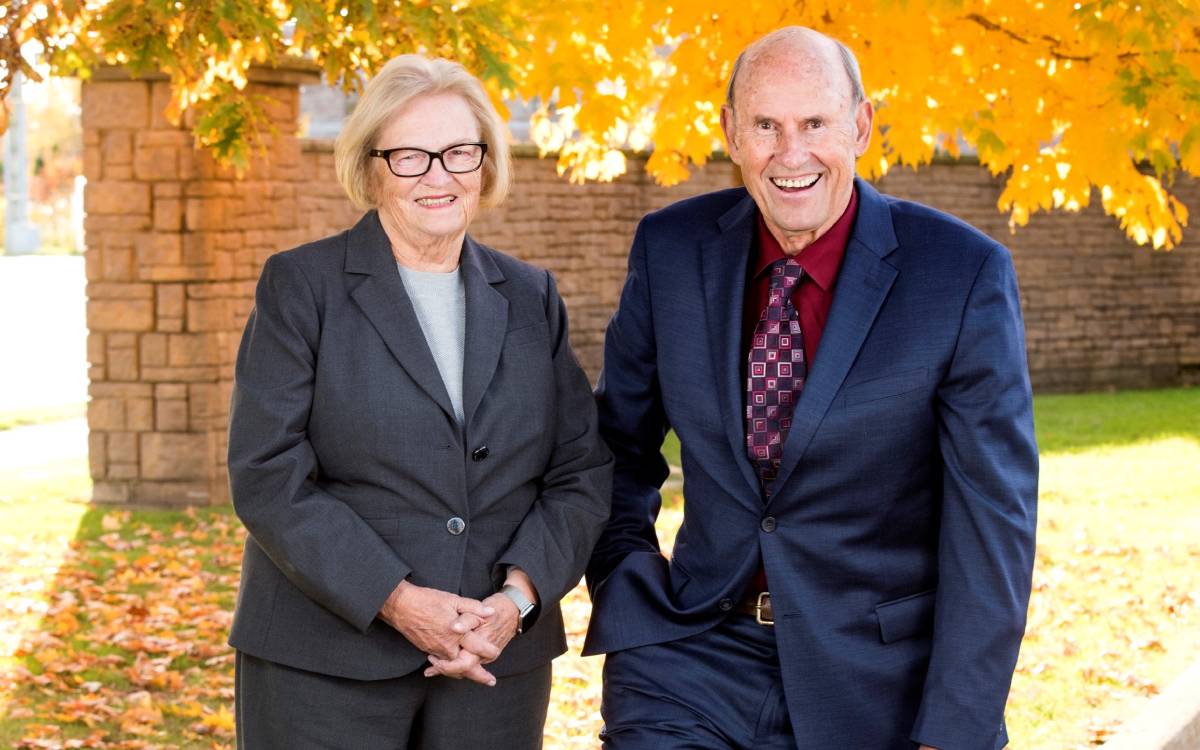 Tom and Beth Rankin. Photo credit: Niagara Health Foundation
Niagara's private sector has once again proven itself to be fully committed to the public good. 
On Thursday, June 23, the Niagara Health Foundation revealed that the Rankin family has pledged $2 million toward the new South Niagara hospital It's Our Future fundraising campaign.
The Rankin family represents the project's fourth founding donor to be celebrated by the foundation, after Spencer Fox of E.S. Fox Limited, Mark Basciano of Mountainview Homes, and Angelo Butera of Panoramic Properties were each previously recognized for donations of $5 million, $3 million, and $2 million, respectively. 
"Once again, the Rankin family has demonstrated its unwavering commitment to the health and wellbeing of the Niagara community," said president and CEO of Niagara Health Lynn Guerriero. "Following its recent support of Niagara Health's third MRI machine, it is fitting that this significant donation is directed to South Niagara Site's MRI suite that will be a part of the comprehensive diagnostic services available at the site." 
"We are incredibly grateful to Tom Rankin and his family for their continued generosity and philanthropic leadership."
In February of 2021, Tom Rankin – president of St. Catharines-based Rankin Construction – spearheaded the Niagara Health Foundation's $2.8 million campaign to bring a third MRI machine to the region. Rankin personally reached out to friends, corporate contacts, and the community with a call to action for support. Thanks to Tom's efforts, Niagara Health hit its $2.8 million target within a few months.
Over the years, the Rankin family has donated an incredible amount of time and money to charities and events across Niagara, including the Rankin Cancer Run, which has raised over $10.3 million since 2005. 
"Beth and I along with our daughter, Wendy, and son, Brian, are pleased to make this donation on behalf of Rankin Construction and the Rankin family. We are lucky to be able to give back to our community and we look forward to the new state-of-the-art hospital coming to Niagara," said Tom.
In recognition of the family's generosity, the MRI area of the new facility will be named "The Rankin Family MRI Suite".
To date, the South Niagara hospital fundraising campaign has secured close to $22 million of its $40 million community goal. 
The rest of the $212 million to be raised locally will come from municipal sources and Niagara Health itself. The Niagara Region has already committed $44.5 million to the project. The City of Niagara Falls and Town of Fort Erie are both expected to finalize their commitments in the coming months, with the former projected to contribute around $30 million.
Infrastructure Ontario and Niagara Health invited three previously shortlisted teams to respond to a request for proposal (RFP) to design, build, finance, and maintain the new South Niagara hospital in October 2021.
The successful bidder will be announced this fall, with official ground-breaking set to take place shortly thereafter. 
The approximately 1.2 million square foot, 10-storey hospital at the corners of Montrose and Biggar roads in Niagara Falls will feature 469 beds, eight operating suites, and will be Canada's first WELL-certified healthcare facility. The site will specialize in stroke care, older adult care, and aging and wellness. 
Project completion is slated for fall 2026. Total cost is expected to exceed $1 billion.