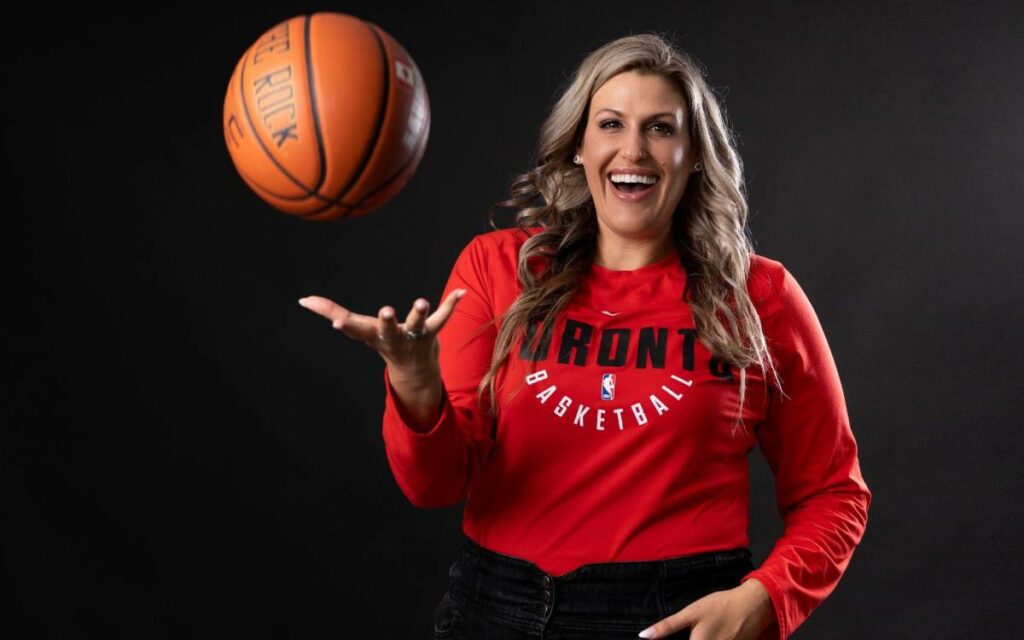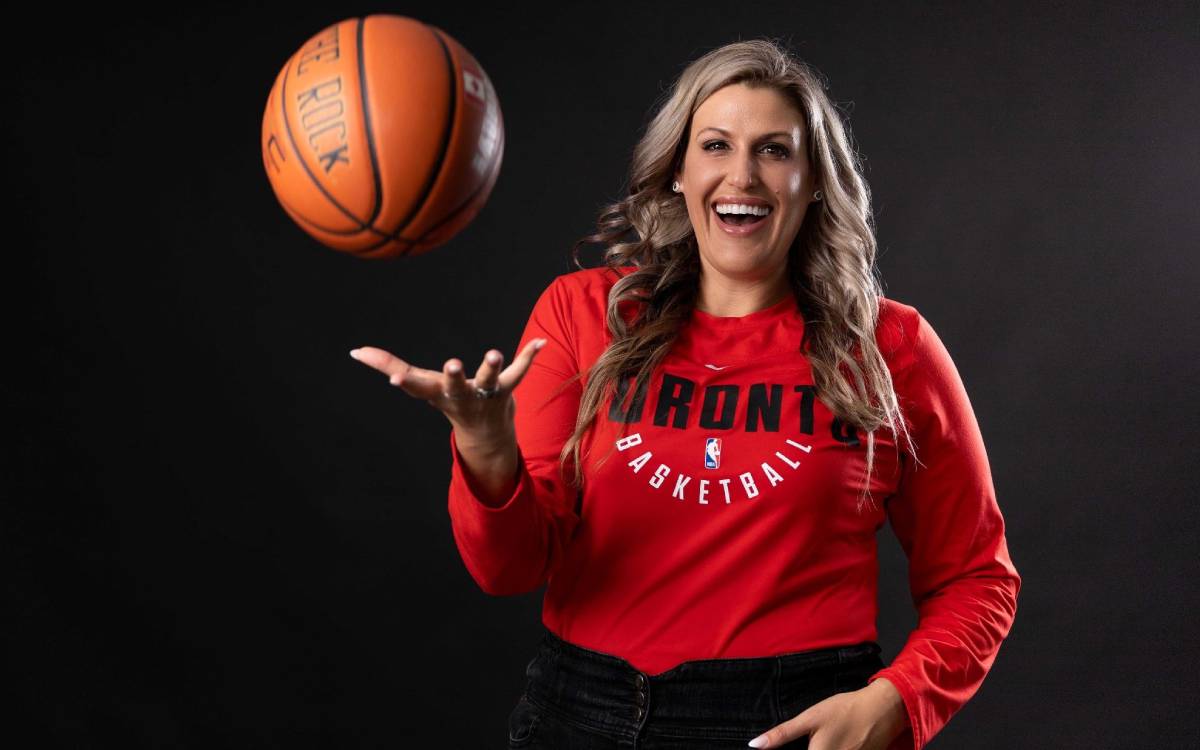 Niagara Falls native, and Niagara College Broadcasting alum, Amy Audibert breaks things down. Photo credit: Niagara College/Robert Deak
The (21-21) Toronto Raptors officially reached the midway point of their season earlier this week. 
The NBA, and its 30 teams, play 82-game schedules. 
The 2021-22 campaign has been another interesting one for the Raptors, who of course played their home games last season out of Tampa, Florida due to the COVID-19 pandemic. 
Niagara Falls native Amy Audibert has been courtside all season long covering the Raptors and NBA as an analyst/colour commentator and reporter. 
Audibert thought she would be mainly reporting, but the Omicron variant changed that. 
"Sitting beside (play by play man) Matt Devlin whom I watched for many years, like the rest of the country, has definitely been a surreal experience," explained Audibert, a Niagara College Broadcasting graduate. 
"It's been awesome." 
"It's just kind of the way it had worked out. I've had experience (working as a colour analyst) and with everything happening with COVID again, picking up, and you just kind of wake up and adapt, and that's what Sportsnet, myself, and everyone else has been doing."
Audibert started the season traveling to road games, but Canadian and border travel restrictions put a wrench in that. 
Both Devlin and Audibert call Raptors road games from a monitor in Toronto. The approach means so much is missed. Audibert, a former NCAA basketball player herself, sums up the experience of being at games in person in a few short words. 
"It's just a feel."
The elevated play of Raptors point guard, and fan favorite, Fred VanVleet is no secret. There's no doubt VanVleet should be in the conversation for NBA All-Star.
In fact, Audibert calls VanVleet's ascension of play, and one of his teammates, as the biggest surprise for her thus far this season. 
"The last couple of weeks, to watch Freddie and Pascal (Siakam) just perform at the level they have has just been incredible," Audibert said. 
VanVleet is averaging 19.6 points per game this season, three points above his career average, while Siakam is averaging two more than his career average at 19.1 points per game. 
As of Thursday night, the Raptors sit just a half game out of the eighth and final playoff spot in the NBA Eastern Conference standings. 
"The key, always for the Raptors, is to sit down and defend. When they play really tough defense, they're in every single game. The other thing, and this is no secret, is to get the other two guys back Gary (Trent) and Khem (Birch) is crucial. These guys are key, key, players," added Audibert. 
Three teams sit within a half game of each other in the East: Chicago, Miami, and Brooklyn. 
As for the West, the Phoenix Suns lead the conference and the league with a (34-9) record. 
The injured Kevin Durant of the Brooklyn Nets leads the NBA in scoring with 29.3 points per game. 
And while most hardcore, or even casual, basketball fans would say Lebron James or Steph Curry as can't miss, must see, Audibert surprised with her response when posed with the question.
"The one I was really wowed by, and I don't know why, was Rudy Gobert." 
The 7-foot-1 Gobert is averaging 25.5 points per game with the Utah Jazz. 
So, when you're watching or listening to the next Raptors game, remember the colour commentator you see and hear hails from right here in Niagara.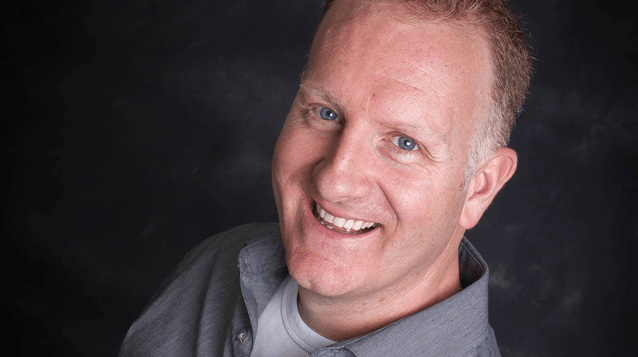 Rod Mawhood is a lifelong Niagara native who has had the pleasure of working in all three mediums – Radio, Print and TV – for over 20 years. His first announcing gig was with the then St. Catharines Stompers. Since then he's worked in radio and TV in Toronto, and currently is the announcer for the Niagara IceDogs and Niagara River Lions.
Rod also covers the Buffalo Bills for FOX Sports and the Buffalo Sabres for NBC Sports.