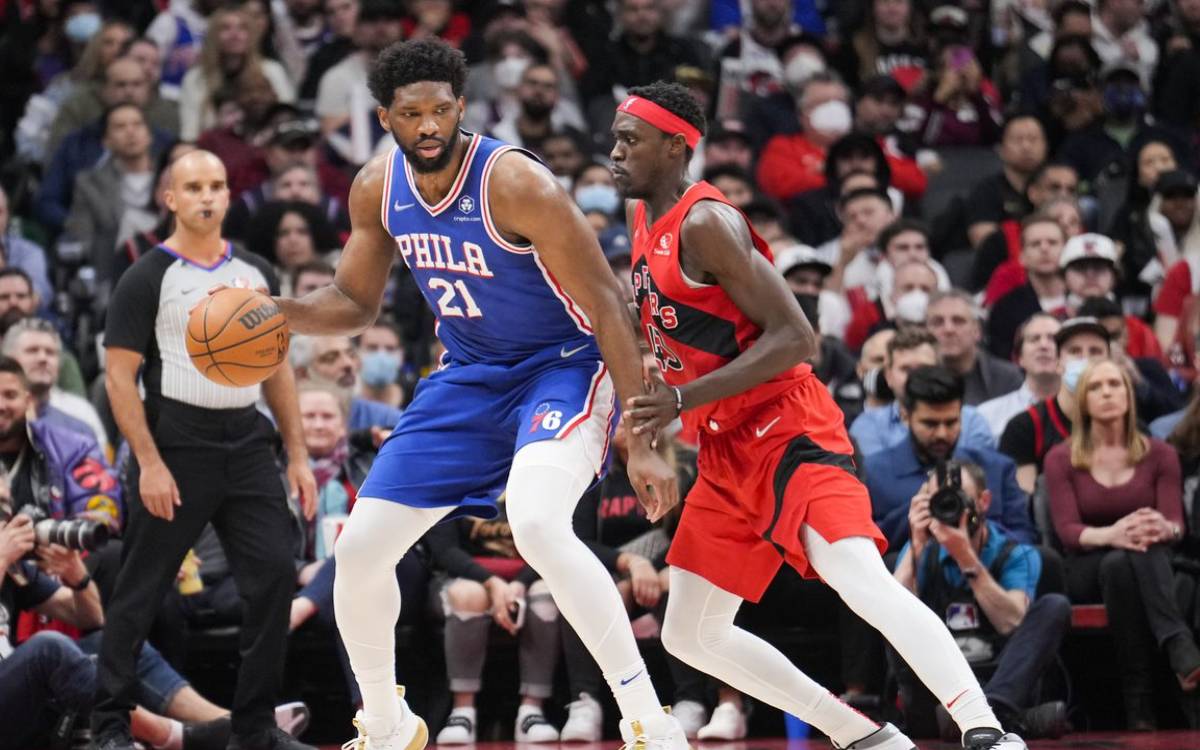 Dinos headed to the City of Brotherly Love for Game 1 Saturday. Photo credit: Getty Images/Mark Blinch
The Toronto Raptors likely won't say it publicly, but they got the first round playoff opponent they wanted. The team was (3-1) against the Philadelphia 76ers this season.
It's hard to fathom that Toronto would want to face this season's leading scorer in centre Joel Embiid and the talented James Harden to open the playoffs, but that's exactly the case according to long-time Raptors and NBA reporter Doug Smith.
"Philly is the best match-up for them, they just have a way of guarding Embiid," said Smith, a Niagara Falls native and someone who's covered the team since its inauguration to the league back in 1995. 
"And I don't know what (James) Harden is in the playoffs anymore. He hasn't been great for a couple of years. But the Sixers aren't very deep, and I think the Raptors might be in their head, and I think that's a big deal in a seven-game series."
Embiid averaged a career high 30.6 points, tops in the NBA, and pulled down 11.7 rebounds per game during the 2021-22 campaign. 
Pascal Siakam led the Raptors with 22.8 points per game, but Smith feels the health of OG Anunoby, who did return to the Raps lineup in Sunday's regular season finale in New York, could be the x-factor for a potential long playoff run. 
"It would have to be OG coming back, and being healthy and being able to play every night," Smith said. "If he can do that – they're just so much better. They guard better, they're switching defences more effective when he's on the court, and he can make the three-point shot, which is something they need."
No fewer than five Raptors – all starters – averaged more than 15 points per game this past season: Siakam, Anunoby, Fred Van Vleet, Gary Trent Jr. and rookie of the year candidate Scottie Barnes.
The two teams have met two previous times in the NBA Playoffs. 
Vince Carter missed a buzzer-beater for the Raptors back in 2001 while Kawhi Leonard, in arguably the most famous shot in Toronto history, sent the Raptors to the Eastern Conference Finals, and ultimately an NBA Championship in 2019. 
Smith feels the Eastern Conference playoffs will be "epic," but the west is best when it comes to NBA superiority. 
"Phoenix is like really, really, good. They're so good, so deep, they're bullet proof. They can defend, they shoot, they score, they've got veteran leadership in Chris Paul. The difference between the Suns and the rest of the teams is astonishing to me."
At press time, the full Raptors-76ers playoff schedule had yet to be released, but here's what the NBA has made public thus far:
First Round, Game 1
Saturday, April 16
Utah Jazz at Dallas Mavericks | 1 p.m. 
West No. 7 at Memphis Grizzlies | 3:30 p.m. 
Toronto Raptors at Philadelphia 76ers | 6 p.m. 
Denver Nuggets at Golden State Warriors | 8:30 p.m. 
Sunday, April 17
East No. 7 at Boston Celtics | TBD 
East No. 8 at Miami Heat | TBD 
Chicago Bulls at Milwaukee Bucks | TBD 
West No. 8 at Phoenix Suns | TBD 
NBA Finals
June 2: Game 1 
June 5: Game 2 
June 8: Game 3 
June 10: Game 4 
June 13: Game 5 (if necessary)
June 16: Game 6 (if necessary)
June 19: Game 7 (if necessary)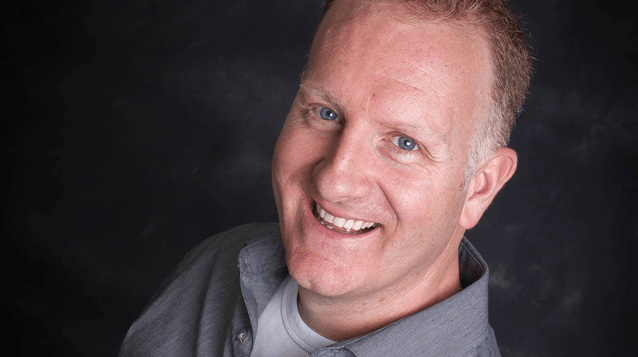 Rod Mawhood is a lifelong Niagara native who has had the pleasure of working in all three mediums – Radio, Print and TV – for over 20 years. His first announcing gig was with the then St. Catharines Stompers. Since then he's worked in radio and TV in Toronto, and currently is the announcer for the Niagara IceDogs and Niagara River Lions.
Rod also covers the Buffalo Bills for FOX Sports and the Buffalo Sabres for NBC Sports.