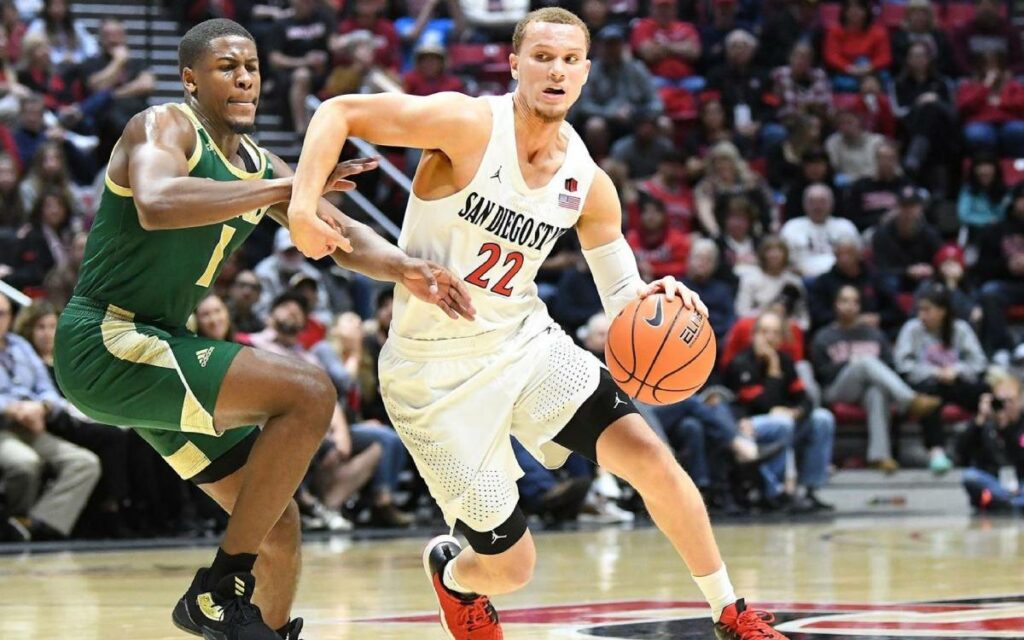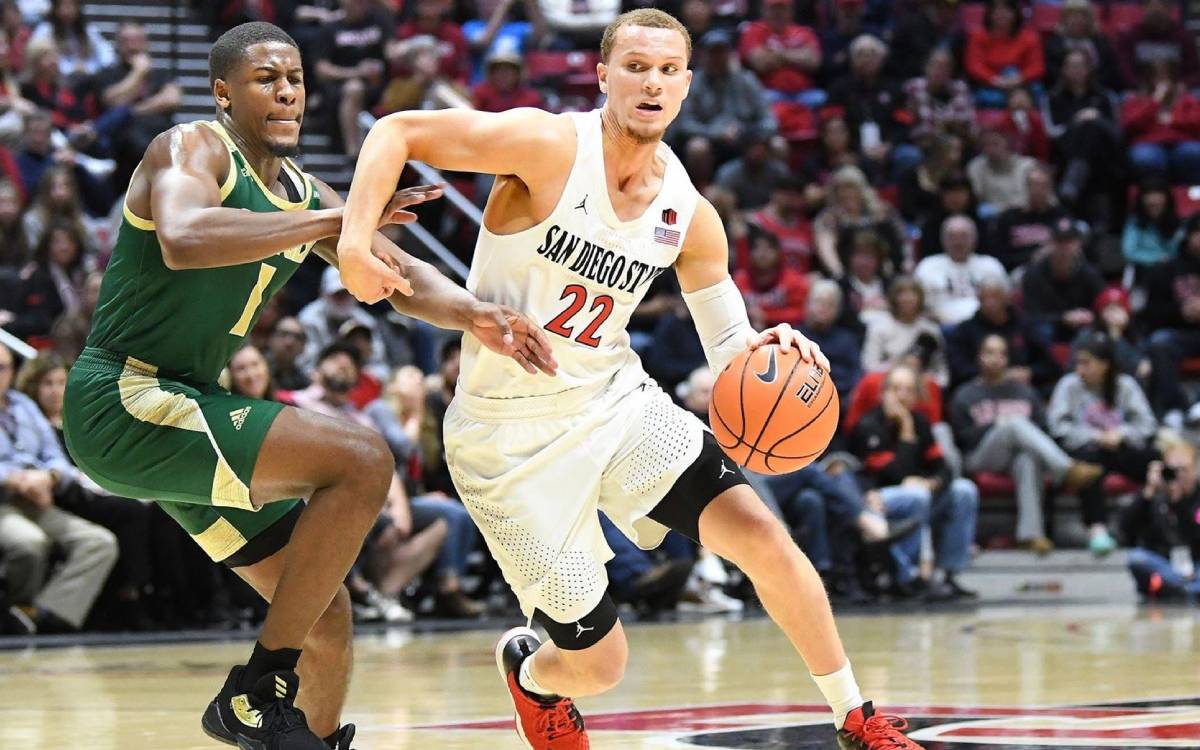 Toronto would select San Diego State Aztec point-guard Malachi Flynn with their first round pick.
The Toronto Raptors entered Wednesday's NBA Draft with the 29th and 59th overall picks over the course of two rounds.
Unlike the NHL and NFL drafts where seven rounds make up hundreds of selections or the 40 rounds in Major League Baseball – the NBA Draft is just two rounds where a total of 60 players are selected.
The Raptors finished second overall in the COVID-19 shortened 2020 season, and were therefore awarded the second to last pick in each round.
Toronto would select San Diego State Aztec point-guard Malachi Flynn with their first round pick.
The youngest of seven children, Flynn was the NCAA Mountain West Conference and Defensive Player of the Year after averaging a team-high 17.6 points and 5.1 assists on 44 per cent shooting in 32 games with the Aztecs.
At six-foot-one Flynn is considered on the smaller side, just as the current backcourt of the Raptors is made up of Kyle Lowry and Fred VanVleet.
"I think it's going to be great for me honestly," said Flynn when asked about learning from Lowry and VanVleet.
"A young guy coming in the league, with two guys who have won a championship, who have put up great numbers, there's not much bad you can say about those two guys.
I think it will be great for me to be around them every day and continue to learn."
The Raptors spoke with Flynn early on during the pandemic and met with him again a couple of weeks ago according to General Manager Bobby Webster.
"He's a guy we really liked, and can come in and develop under the leadership of Kyle and Fred," Webster said.
"Those are two guys for him to learn under."
In the second round, many predicted the Raptors would look for size but instead went with another guard in University of Nevada product Jalen Harris.
The six-foot-five Harris, who actually broke his back in high school, averaged 21.7 points and 6.5 rebounds last season with the Wolf Pack.
"When I go to this next level, a lot of people haven't had to go through that adversity and go through these trials and these different things that I've overcome," Harris told Nevada Sports Net hours before the draft.
"Some people will get hit with that at the NBA level and not be able to get over it. That's something, for me, that I'll be able to push through because I've been through things like that."
Both of Harris' parents were college basketball players at Southern Methodist University.
Georgia's Anthony Edwards was selected first overall by the Minnesota Timberwolves.
One other interesting note from the NBA Draft was that for the first time since 2009 not a single Canadian was selected.
However, just minutes after the draft ended Halifax native Nate Darling agreed to a two-way deal with the Charlotte Hornets.
Darling averaged 21 points per game with the University of Delaware.
As of Wednesday, 22 Canadians were signed to NBA contracts – the most of any country outside of the United States.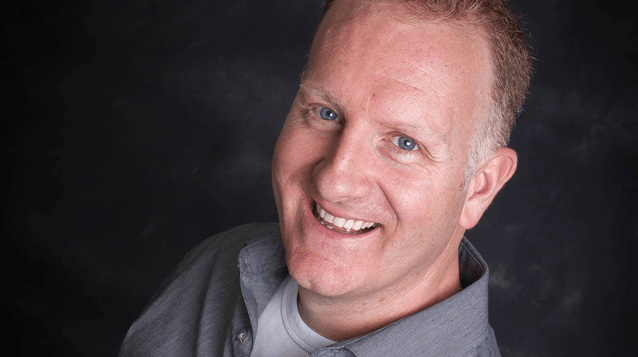 Rod Mawhood is a lifelong Niagara native who has had the pleasure of working in all three mediums – Radio, Print and TV – for over 20 years. His first announcing gig was with the then St. Catharines Stompers. Since then he's worked in radio and TV in Toronto, and currently is the announcer for the Niagara IceDogs and Niagara River Lions.
Rod also covers the Buffalo Bills for FOX Sports and the Buffalo Sabres for NBC Sports.