After 15 long years of suffering under the seemingly never-ending rule of the Liberals, doctors see a light at the end of the tunnel. What remains to be seen is whether this is daylight being ushered in by Ford and the PC Party, or the headlight on a train conducted by Horwath and the socialist NDPs.
Following years of unilateral cuts to healthcare by the Liberals, doctors came to the realization that if we didn't get political, we, and our patients, would be crushed by Wynne. We fought against our complacent OMA, threw out our executive and set our sights on Wynne and Hoskins. Hoskins was the first to fall, choosing a coward's retreat to a federal appointment. Wynne has chosen to go down with the ship and that ship is heading to the bottom of the sea.
The question then became: which party to support? Doctors are generally socially liberal and, as small business owners, fiscally conservative. The Liberals have always held the lion's share of doctor's votes. The NDP, while sympathetic to doctors, were ideologically rigid and ultimately saw us as both fat cats and a source of increased tax revenue. For most doctors, the NDP was not a real option. The PC Party however was a very different story.
Having softened the harder edges of social conservatism and occupying the now vacant center of the political spectrum, the Conservatives were now well aligned with the social and fiscal leanings of many doctors. They actively courted front line physicians, choosing to engage with practicing doctors as opposed to the political elite among our ranks. They have proven a steady and receptive partner for healthcare policy that will impact what matters to doctors and patients.
Waitlists, fair contracts, respect for the profession, and respect for patients have always topped the agenda in discussions. PC Healthcare Critic Jeff Yurek has been a steady partner regardless of changes in leadership.
The most pleasant surprise of all was Doug Ford himself. Painted as an ogre by the media, he has always been warm, straightforward and ready to listen any time I've met him. Having dealt with his brother's struggles, Doug has that thousand mile stare when he talks about our healthcare system that says, "I've been there and I get it."
Doug has chosen an able health policy lead in Dr. Reuben Devlin. The mind and jet fuel behind the new Humber River Hospital, Dr. Devlin is the man to rehabilitate our struggling hospitals.
Doug has also chosen the right issues to tackle and the other parties are stealing his talking points. How many times did Andrea Horwath mention hallway healthcare in Sunday's debate? She has embraced an issue that the PCs have been discussing with doctors for years now.
The PC party is committed to addressing wait times, hallway medicine, mental health and long-term beds. The top-heavy distribution of healthcare dollars to bureaucracy is starving the system of funds for actual patient care. I have never heard a nurse call out for a bureaucrat when a patient was in trouble. I have never heard a bureaucrat paged stat to the operating room. Reinvestment in front line care will bring back dignity to you, your family, and anyone else needing to access care in Ontario.
In the end this will all come down to votes: your votes. There are many issues facing Ontario this June 7th. If healthcare is at the top of your list, please vote with many of Ontario's doctors and put your trust in Doug Ford's team. Vote for your local PC candidate alongside Ontario's doctors and help us re-balance healthcare in Ontario.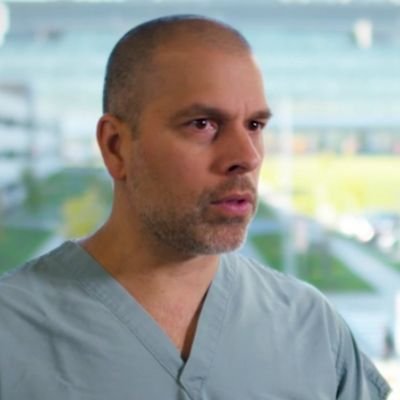 David Jacobs, M.D. is a founding member and spokesperson for the Coalition of Ontario Doctors.