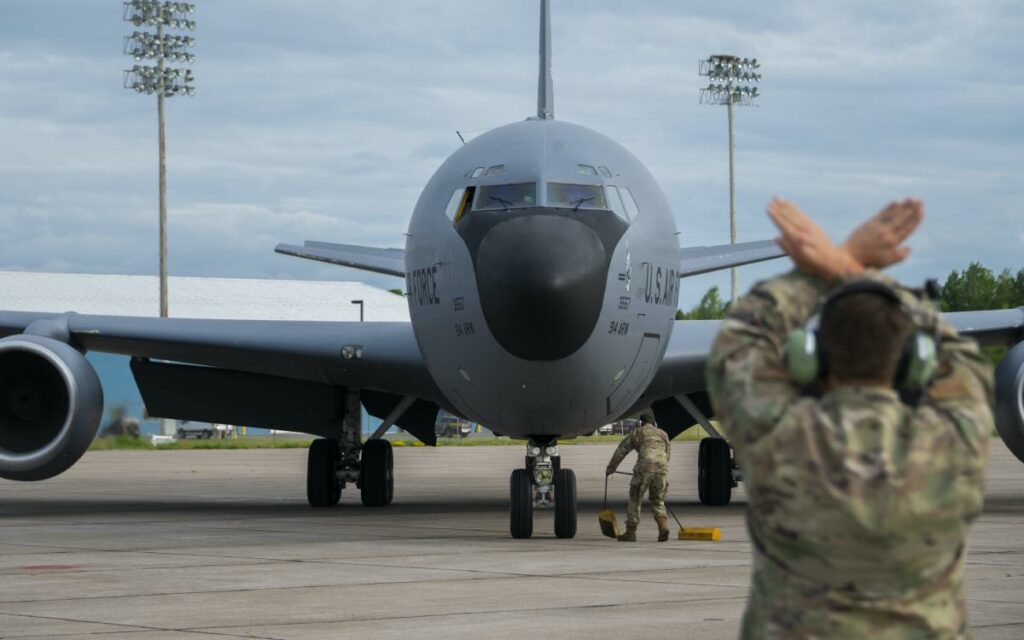 Located just over the border in Niagara Falls, New York, the 914th Refuelling Wing maintains a close relationship with its Canadian counterparts. Photo credit: Niagara Falls Air Reserve Station
As a turbulent decade continues, the need for democratic allies to collaborate on defence is as important as ever. Oftentimes, local military bases play a key role in realising this objective. Niagara is no exception. 
Located in Western New York, about a 15-minute drive from the Rainbow Bridge, is the Niagara Falls Air Reserve Station. The base is home to the 914th Air Refuelling Wing. Captain Lucas Morrow currently serves as the Chief of Public Affairs for the 914th ARW. 
"We have a history that goes back as far as the Second World War," Morrow shared in a recent interview with The Niagara Independent. "We started as an active-duty installation, before later becoming a part of the air force reserve." 
The 914th ARW participates in global refuelling missions, servicing the needs of the United States Military, as well as its allies, including Canada. "Our purpose is to support our armed forces, as well as our strategic partners," Morrow explained. "We take part in missions around the world". 
As part of the United States air force reserve, the 914th division trains while also being actively involved in civilian life. "We are fully capable, fully trained and ready for deployment," Morrow said. "But we are also living, working, volunteering and supporting the community as civilians."
As the global threat environment evolves, Morrow says that it is imperative to always be prepared. "Our airmen are ready at a moment's notice," Morrow stated. "The moment you raise your right hand and swear an oath to the Constitution, you are ready to protect that document with your life… against all enemies foreign and domestic," he continued. "Current events change and times change… so we train our airmen to always be ready to go." 
In fulfilling that mandate, Morrow believes there is much to be learned from the rich heritage of past generations of soldiers. "Back in 2004, when I was starting out as an airman, I was very hesitant to make judgement calls, at times, wanting to base every decision by the book," Morrow explained. "But as I matured, I became more experienced with our core principles: Integrity first, service before self, excellence in all we do. Keeping these good things in mind is essential to learning how to make the right call, take the right risks, and accomplish the objective." 
"It is what generations of airmen/servicemen have done long before us, and (they) continue to be true today." 
As public opinion about the future becomes, at times, increasingly negative, Morrow remains optimistic, sharing that the young people he works with today continue to demonstrate the attributes and character traits needed to excel. "There is this idea out there that everything is falling apart," Morrow shared. "And it's false." "Every young person I have worked with wants to do something hard, they want to make things better, they want to give more than what they were given… all of them," he explained. "No one on my team has done anything but the best… they are here to do something extraordinary… something that less than one per cent of the American population does." 
"You have to cut to the chaff, cut through the noise, you go back 70 years, of course things were different, people talked differently, the world was different," he acknowledged. "But every single person over these hundreds of years (of American military history) have all wanted to do something hard, and to make it better." 
"The people I work with are amazing."
Morrow also commented on the close Canadian-American relationship, particularly in military cooperation. "When you are stationed in a reserve base, that sense of brotherhood and camaraderie hits a whole new level," he shared. "And that close tie between the United States and Canada is a huge thing. Every year in June, the Canadian Snowbirds take part in our Thunder of Niagara Air Show." 
"We are a base for Niagara, for Western New York, and for Canada, too." 
Those interested in learning more about the Niagara Falls Air Reserve Base, and the 914th Air Refuelling Wing, are invited to visit their website and connect on social media.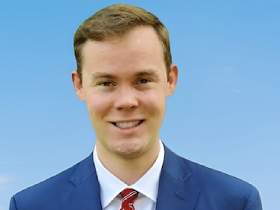 Nick Redekop completed his Honours Bachelor of Arts Degree in Labour Studies at Brock University. He has previously served in municipal and federal politics. In his free time, Nick enjoys following sports, taking part in outdoor activities, and reading biographies. Nick resides in Niagara Falls