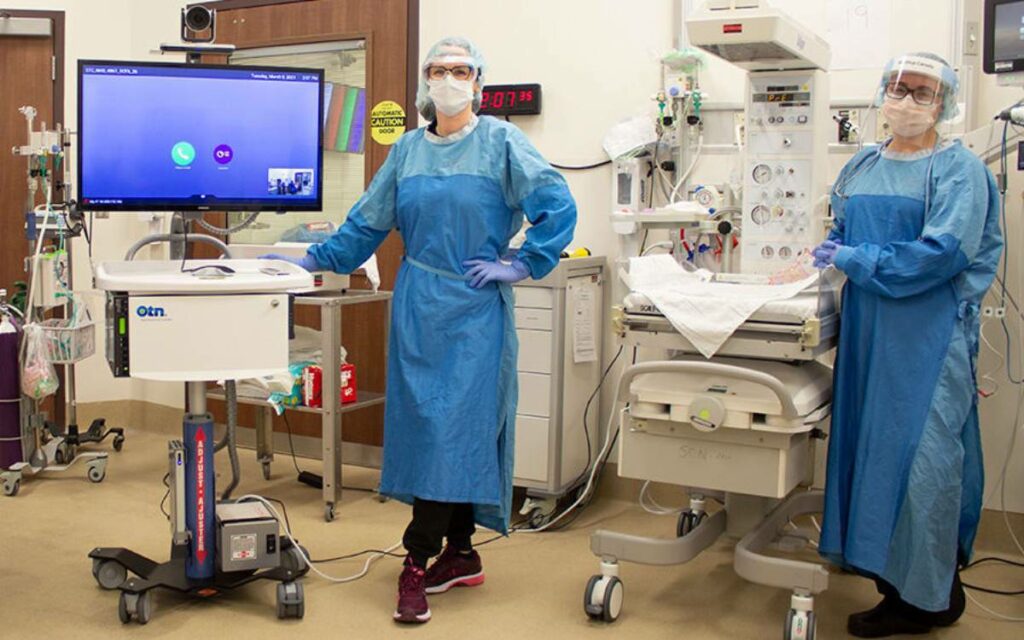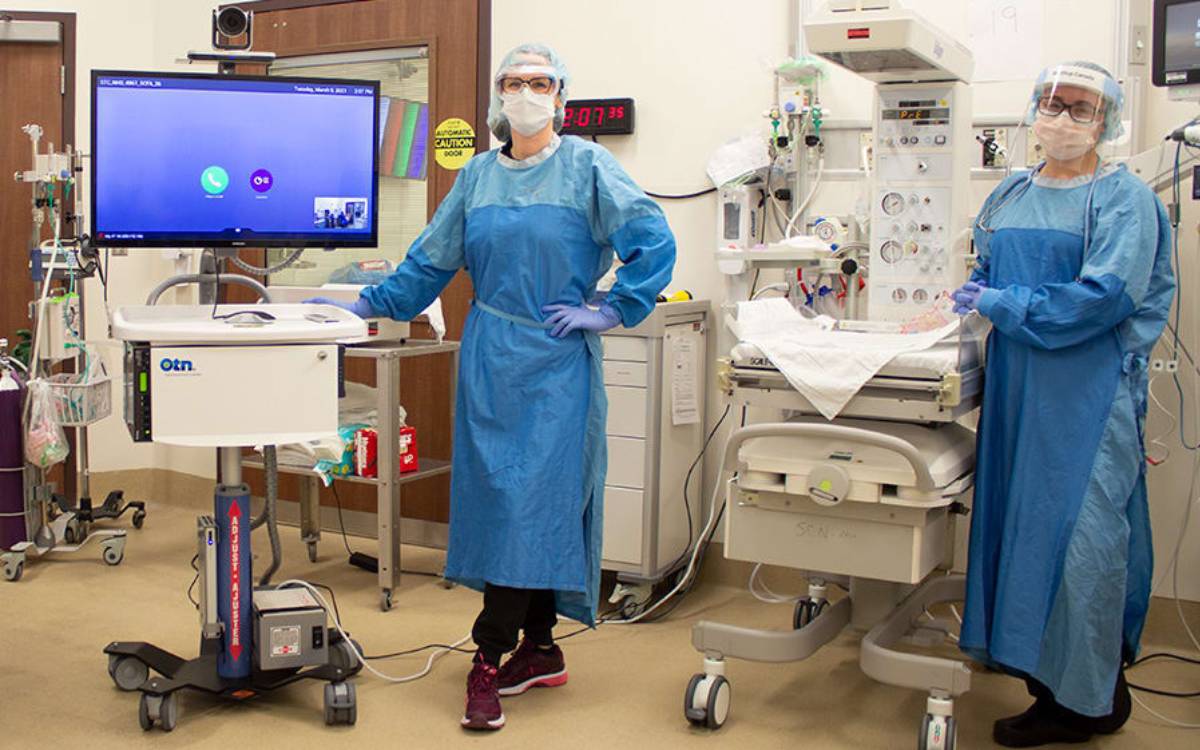 Between April 2021 and March 2022, 3,629 babies were born at Niagara Health. While registered during the pandemic, the new record for annual births was not caused by pandemic-related factors, according to obstetrics head. Demographic changes, site transfers, and capacity and function upgrades explain increase. Pictured are team members of Niagara Health's newly expanded Neonatal Intensive Care Unit. Photo credit: Niagara Health
Over the course of the pandemic, we as a society have been inundated by healthcare statistics on what feels like an hourly basis: rates of infection, hospitalizations, number of deaths, active outbreaks, and so forth. 
Much of the data, naturally, has been oriented (or interpreted) negatively. For the better part of two and a half years, virus-related lowlights have stolen centerstage, pushing the vast majority of general healthcare highlights – COVID-related or not – to the periphery, or off stage all together. 
But there were and remain countless positive statistics to celebrate on the broad front that is health and wellbeing, globally, nationally, and closer to home. 
At the local level, for example, the last fiscal year saw Niagara's highest number of annual births on record.
Per Niagara Health's latest annual report, released two weeks ago, a total of 3,629 babies were born in the regional healthcare system between April 2021 and March 2022. 
The figure represents a 7.1 per cent increase from the same period one year prior, and a 33 per cent increase – over 900 more births – from 2013, when the new St. Catharines hospital first opened.  
While there's been some speculation of a pandemic-induced baby boom in Ontario, Chief of Obstetrics and Gynecology at Niagara Health Dr. Nicholas Braithwaite was hesitant to point to increased time at home with one's significant other as the primary cause, pointing instead to an upward trend that started in 2019.
"It is difficult to say whether the COVID-19 pandemic has influenced birth rates at Niagara Health," Dr. Braithwaite told The Niagara Independent in an emailed statement Wednesday. "The increase is likely caused by three things."
"One is the demographic change occurring within Niagara, as our population is growing and the amount of childbearing-aged families is increasing." 
According to Statistics Canada, between 2016 and 2021 Niagara's population grew by 6.7 per cent, jumping from 447,888 to 477,941, with almost 11,000 more people between the ages of 20 and 39 in 2021 versus five years previous. 
The other two record-causing factors, Dr. Braithwaite explained, are internal to the hospital system itself. 
"In 2019, we began to care for pregnancies and deliveries of some patients from West Lincoln Memorial Hospital while the hospital's operating rooms were temporarily closed for renovations." 
Though located in Niagara, West Lincoln Memorial is part of the Hamilton Health Sciences system. Thus, births performed at the Grimsby facility are not included in Niagara Health's annual data. 
"In addition, in 2019, we were successful in increasing our nursery from a 12-bed Level 2B Special Care Nursery to 17 Level 2C neonatal intensive care unit (NICU) beds. Level 2C status means that we are able to keep babies from a gestational age of 30 weeks and upwards; historically, we would have not delivered these babies at Niagara Health."
Indeed, 2019, when the abovementioned changes first materialized, was when the noticeable upward trend in births described by Dr. Braithwaite started. Between the 2018/19 and 2019/20 fiscal years, the number of babies born annually at Niagara Health shot up 11.5 per cent from 2,999 to 3,334; increasing a modest 1.3 per cent the first year of the pandemic, before then jumping up by more than seven points this past year. 
Moving forward, the numbers will likely continue to climb. 
"We are continuing to anticipate and plan for a gradual increase in births as demographic trends continue."