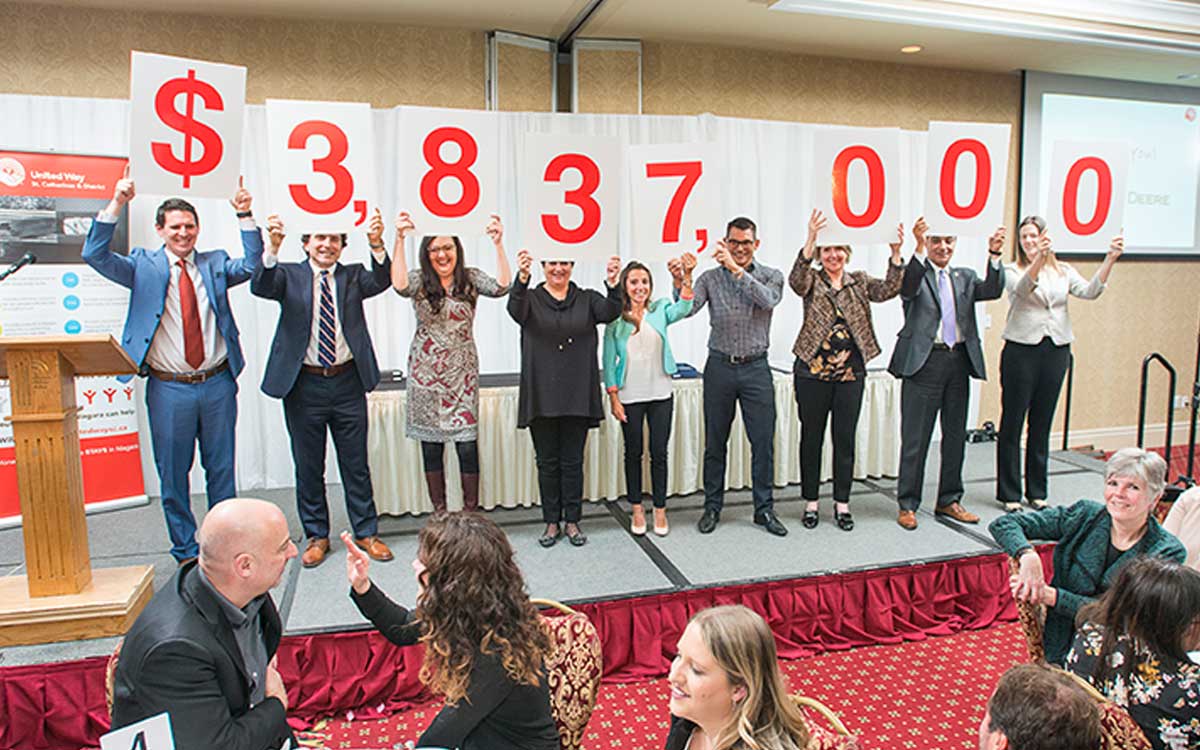 The United Way of St. Catharines and District has wrapped up its final campaign, under its current governance structure, in record-setting fashion raising an unprecedented 3.8 million dollars. This marks the most successful year in the organization's 64-year history.
The money raised will fund more than 70 programs and special initiatives helping nearly 100,000 people in Niagara, including the most vulnerable citizens; at-risk youth, adults with disabilities, and people living in poverty.
Once again, businesses led the way donating money, time and supplies. "Year after year, the business community steps up and comes through for this campaign," said Executive Director, Frances Hallworth. "In a relatively small community like Niagara, which is made up primarily of smaller and medium sized businesses, it really is incredible how they support local charities to the extent they do," Hallworth added.
Verge Insurance group donated $25,000 as the 2017 New Donor Match Sponsor. More than 1,500 new donors came on board this year resulting in $321,000 in new donor giving. The Ontario Paper Thorold Foundation also donated $25,000 as this year's Leadership Match Sponsor. There were 118 new leadership donors generating more than $600,000.
In addition to the business community, individuals, schools and labour groups also make significant contributions to the annual campaign. Nearly 95 per cent of the United Way of St. Catharines & District's funding comes from donors. The remainder is split between investment income and government grants.
This is the last campaign for the United Way of St. Catharines and District. The three Niagara United Ways (Niagara Falls & Greater Fort Erie and United Way of South Niagara being the other two) recently announced an amalgamation that will see the formation of one United Way for all of Niagara.
2017 Award Winners
Campaign of the Year
Enbridge Gas Distribution Inc.
Chair's Award
RBC
Community Builder Award
Beatties
Labour Partnership Award
Ontario Secondary School Teacher's Federation District 22
Longstanding Service Award
KPMG LLP
United Way Municipal Challenge
City of St. Catharines
New Campaign of the Year
Ophardt Hygiene Technologies Inc.
Volunteer of the Year
Anita Robertson