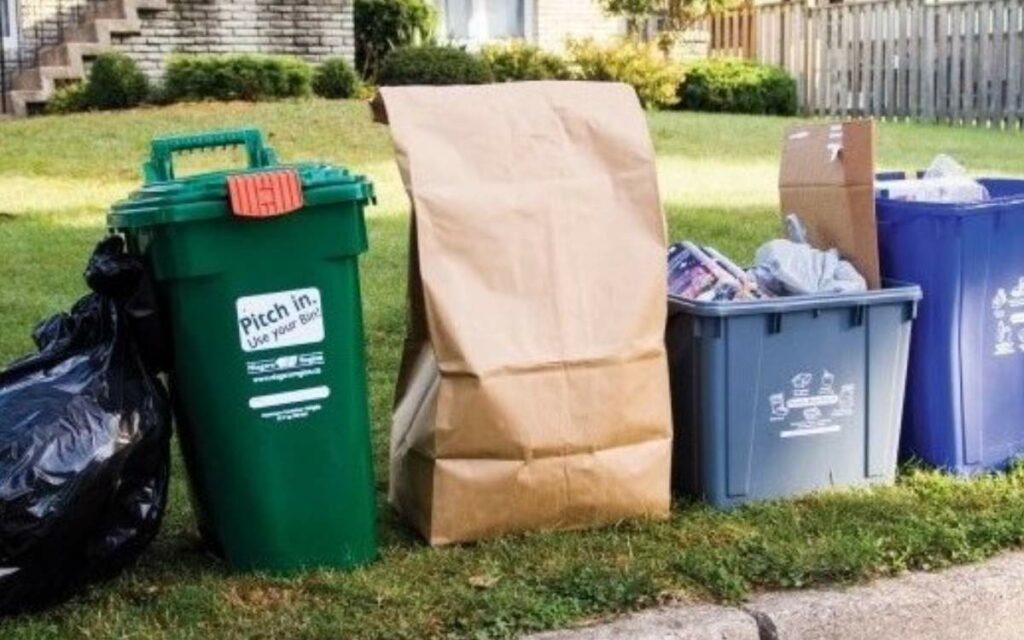 The hike is just the latest in a long line of price increases related to waste management in Niagara from recent years. Photo credit: Town of Pelham
In October 2020, Niagara Region started collecting residents' garbage every other week instead of once a week.  
The move to bi-weekly pickup was originally touted as a way to both divert waste from landfills and save the taxpayer money. 
As reported by the Torstar dailies back in 2019, "The goal of the proposed changes is to get residents to reduce the amount of trash they put out at the curb… Niagara Region officials have also said that changing the frequency of garbage pickup could result in cost savings."
Just days before implementation of the new policy in fall 2020, Niagara Now even reported the Region's director of waste management Catherine Habermebl as saying the shift to every other week collection would save millions moving forward.
"Habermebl said the region is also going to save about $1 million per year with bi-weekly garbage pickup — an important cost-saving measure when the cost of waste collection has gone up around the province." 
But far from saving the taxpayer money, the cut in weekly service three years ago has only come with cost increases.
Year after year since, waste management's regional budget has gone up, while tipping fees have continued to rise in tandem. 
Whether paying their tax bill or dumping clean soil or shingles, residents can't seem to escape escalating costs from the Region's waste management department. 
The latest swipe at taxpayers' wallets comes in the form of garbage tags. 
On Monday of this week, Niagara Region put out a news statement informing the public that as of May 1, 2023 the price of garbage tags would rise from $2.50 per tag to $2.85. 
The 14 per cent hike, according to the Region, was made to support "the full cost recovery of garbage collection" and "supports Niagara Region's continued effort to divert recyclable and organic materials away from landfills." 
While $0.35 may not seem like a lot, it's yet another slash on an already lacerated body on route to death by a thousand cuts. 
What's more, it comes after the Region just raised the price of garbage tags – which are used for extra bags over and above the two allotted every two weeks – from $2.00 to $2.50 in February 2020. 
So, in reality, the price has now shot up 42.5 per cent in three years. 
Neighbouring Hamilton, for context, supplies households up to 14 additional garbage tags every year for free, and – unlike Niagara – collects trash every single week. 
What's going on? 
Why do Niagara taxpayers keep have to paying more for less when it comes to local waste management services?