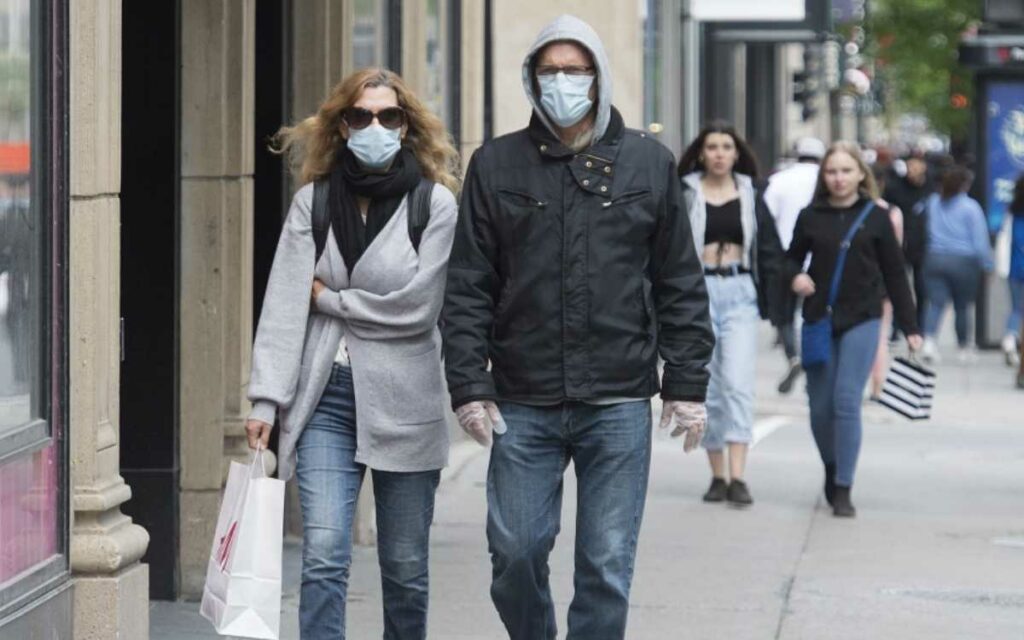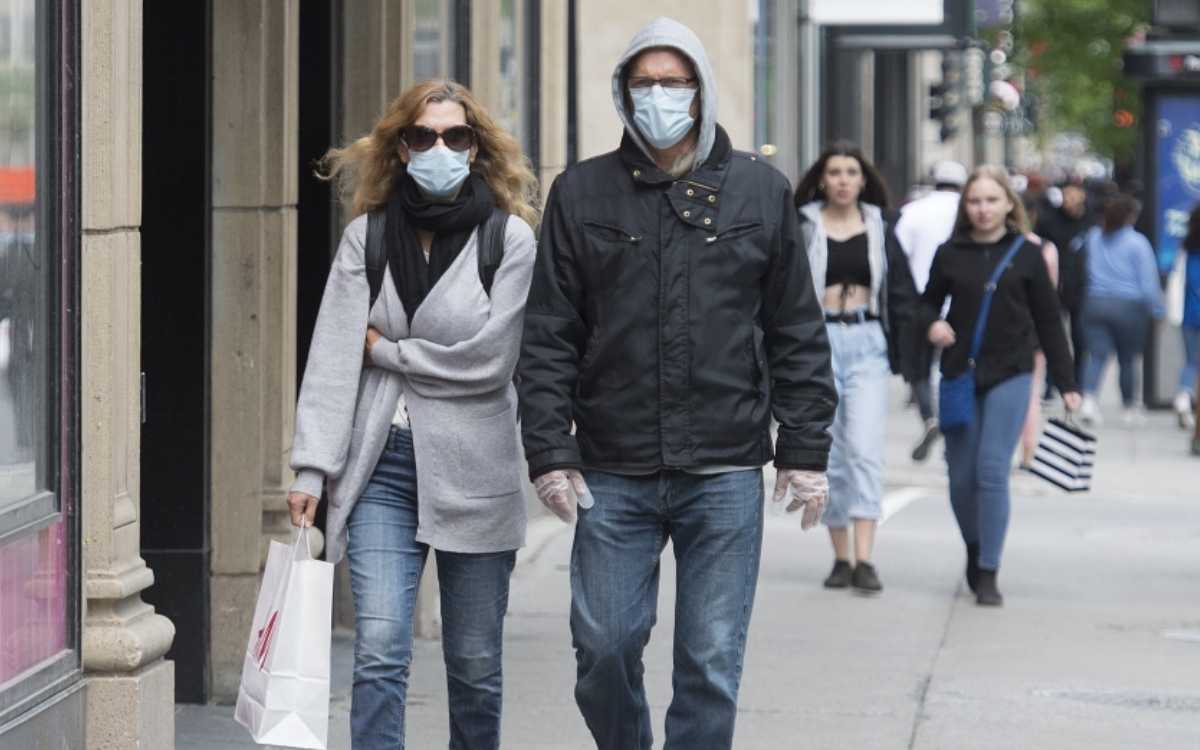 With a slight increase over the past few days in the number of Niagara residents testing positive for COVID-19, Niagara's regional councillors will be discussing whether or not to extend its region-wide mask bylaw which is set to expire Oct. 1. The current by-law has been in place since July.
Monday saw seven new Niagara cases while there were five reported on Sunday and two cases reported Saturday. All seven of yesterday's cases were in St. Catharines and it was reported that at least six of those were people who had returned from international travel.
Until recently, Niagara was seeing just a few new cases being reported per day in July, August and September. According to Niagara's public health website there are 31 active cases in Niagara. Eighteen in St. Catharines, four in Niagara Falls, two each in Lincoln, Port Colborne and Niagara on the Lake and one each in Fort Erie, Welland and Thorold.  There have been 969 cases in total with 874 resolved and 64 deaths. Just 10 per cent of people diagnosed with COVID-19 in Niagara have been hospitalized with three per cent admitted to intensive care.
Province-wide there has been a much sharper uptick in new cases with 200 or more being reported for three straight days and Monday saw 313 new cases reported. A spokesperson for Ontario's Minister of Health Christine Elliott said the government has put off any idea of loosening restrictions even further while the numbers continue to rise. "As we've said from the outset, we will not hesitate to take further actions should they be recommended by our public health experts," said spokesperson Alexandra Hilkene.
The Premier himself said yesterday at his daily news briefing that a shutdown is "not off the table" after seeing a spike in provincial numbers. Premier Ford called the rising numbers, "cause for concern".
Closer to home much of the focus has been on Niagara Falls' tourism area and specifically Clifton Hill. Recently it was noted that two individuals who tested positive for COVID-19 had visited the Clifton Hill area. That information made headlines locally but Niagara's Acting Chief Medical Officer of Health Dr. Mustafa Hirji said there is no way to confirm that Clifton Hill is where the two individuals, both in their 20s, contracted the virus.
Niagara has started to see its share of frustration boiling over recently with an anti-mask group holding a demonstration at regional headquarters last week and the mayor of Niagara Falls Jim Diodati expressing frustration with Dr. Hirji over comments he made around Clifton Hill and the number of people gathering at that location. Dr. Hirji was on a local talk radio program Monday saying he wasn't really bothered by the mayor expressing his frustration and that Diodati is very passionate. Dr. Hirji added that news outlets take the most sensational lines and that there may have been some biased coverage.
Diodati and the tourism operators in Niagara Falls have worked tirelessly and spent hundreds of thousands of dollars to keep the city, which largely runs on tourism, working while putting public safety measures in place to help ensure residents remain safe and healthy.
Niagara Falls has been one of the hardest hit cities not only in Ontario but all of Canada given that the pandemic lockdown happened during peak tourist season. Thousands of people have been out of work. The mayor has taken heat on social media from those who feel the city should just be shut down completely until the pandemic is over and others taking shots at the mayor as if he's responsible for the individual actions of everyone visiting the city.
While Niagara Falls has been the centre of attention in local media outlets, very large crowds have also been gathering all summer in the old town of Niagara-on-the-Lake as well as some of the beaches in the region. Niagara-on-the-Lake recently launched an ambassador program similar to the one Niagara Falls put in place weeks ago.
While the major tourist areas are getting all the attention it's Welland that leads the pack in terms of confirmed cases per 10,000 with 39. Niagara Falls has 24 while Niagara-on-the-Lake and Pelham have 22.
St. Catharines has the most active cases per 10,000. St. Catharines regional councillor Kelly Edgar tweeted out that it might be time to start fining those who aren't wearing masks. "Maybe we need to start enforcement with fines…" he tweeted Monday night.
Total cases by age group have now shifted to the 20-39 years old category with 310 cases.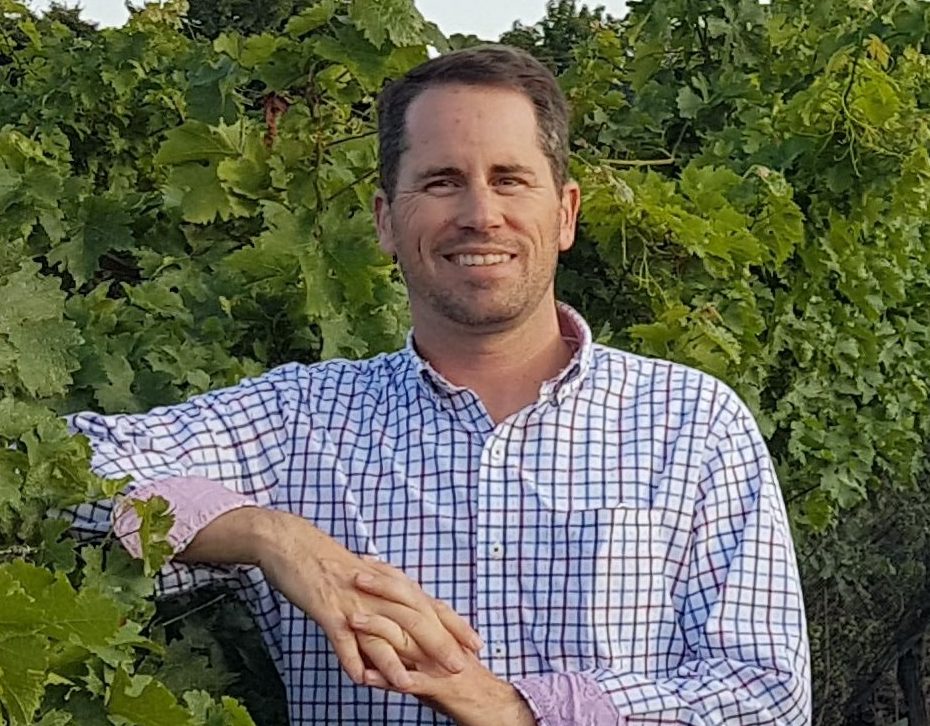 Kevin has spent over two decades as a public relations professional in a variety of sectors including professional sports, the arts, industry and healthcare.  After tiring of the daily commute to Toronto he returned to Niagara and launched The Niagara Independent, an online news source published twice weekly.
He is a graduate of Brock University, Niagara College and the Richard Ivey School of Business. He was named one of Niagara's 40 Under Forty in 2005.
Kevin is most proud of his twin daughters. He is also a triathlete and four-time Ironman finisher.