Niagara Region headquarters in Thorold. Photo credit: The Niagara Independent
On July 14, the corporate services committee discussed and recommended adding another $1 million to the property tax levy, an additional 0.25 per cent to the previously established 4.1 per cent increase: for a total increase of 4.35 per cent for the 2022 tax levy. 
The additional $1 million per year for the next four years will pay 28.5 per cent of the capital cost of building 10 hospice beds on the property of the not-for-profit Foyer Richelieu long term care home in Welland, and 10 new beds at the Region's new Gilmore Lodge long term care property in Fort Erie. Regional council passed the motion to include funding in the operating budget of 2022, with only two votes against: Mayor Kevin Gibson of Wainfleet and Budget Chair Gary Zalepa, regional councillor for Niagara-on-the-Lake. 
Staff did not recommend supporting the additional request for funding, citing budget constraints on the support of core service delivery, and the lack of any kind of mandate within the Region's core services to provide hospice care.
This request comes shortly after regional council approved a 4.1 per cent levy increase as budget strategy for staff. Council will likely refer the matter to the next budget meeting in the fall.
The choices for council in the fall will be difficult. It will have to choose between raising taxes 4.35 per cent, including for services like hospice, or cutting the level of service in the core business areas and drawing on reserves, holding the tax increase to 2 per cent.
Councillors on the corporate services committee appear confident that taxpayers will support this spending on hospice beds because of the need for more and better end of life services. Niagara Region supported Hospice Niagara in St. Catharines by allocating property on the Linhaven long term care campus for 10 beds 20 years ago, setting a precedent for co-locating on Regional property. Capital funding for buildings and buildings on property not owned by the Region, such as at Foyer Richelieu, is a new concept initiated by this request.
To help justify the need for the move, councillor Brian Heit raised the concern of provincial downloading of essential health services to the Region and property taxpayers. Mayor Redekop also stated his concern and said he will bring a motion for a council letter to the province complaining about downloading health services to municipalities. Both voted in favour of the $4 million contribution spread over four years.
This is an example of the tough choices regional council will have to make in September and October as it approaches a decision on the 2022 budget. Council will have to choose between helping fund hospice services by raising taxes, or refusing and choosing to stick to their own knitting, and do the best they can on services within their mandate.
'Mission creep' is a term management consultants would use to describe this funding. Helping hospice by allocating land 20 years ago has evolved into allocating land and partial funding the building, and the final step is to fund the building on a private property. That is mission creep by anyone's definition. 
The Region is helping the province with Niagara College, Brock University, South Niagara Hospital, West Lincoln Memorial Hospital and the Canada Summer Games. Each with multiyear contributions absorbed into budgets, while the Region's road projects are constantly pushed back because of a lack of funding. 
These are the same budgets where public works staff complain that there is not enough money in the capital reserve funds, and social services say there is a huge need for affordable housing, and regional police always demand a bigger increase than any other service, and the water bills go up 5.15 per cent and the waste management bill 9.1 per cent.
There are tough choices to be made and council has chosen once again to raise taxes to meet demands beyond its mandate. Chair Zalepa made the point at last Thursday's council meeting, suggesting regional council should "draw a line in the sand", before voting no on the motion. 
Council will likely send letters to the province about downloading, rather than say no to anything. Police and other labour contracts are under negotiation at this time, council will have to make some choices there too. 
Regional representatives have now given guidance to staff for a 4.35 per cent tax increase, confident that taxpayers will be okay with it – will they be?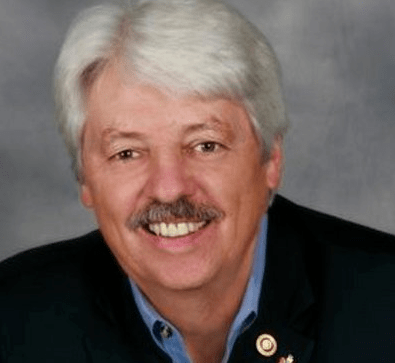 Bruce Timms represented St. Catharines on Niagara Regional Council from 1991 to 2018. During his near three decades in municipal politics, Timms sat on and chaired numerous committees and boards. A lifelong Niagara resident and proud Rotarian, Timms is a professional engineer and home inspector by trade.