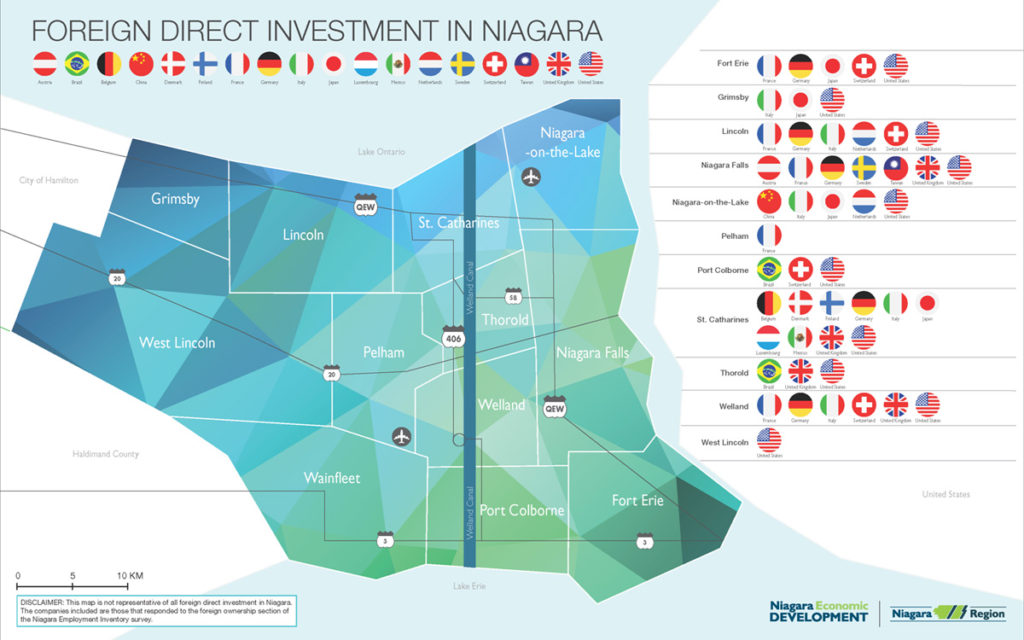 It's come a long way since the days of combing through thick books of basic information or doing a simple Google search. Today, Niagara Region staff are using a highly advanced system combining various information technology applications to gather real time data on Niagara's businesses.
Lead by John Docker from the Planning and Development department as well as Nicole Guglielmi from the IT Solutions department and with the help of post secondary students the Niagara Region is collecting a wealth of information that will help council make strategic decisions while providing vital information to a host of various departments from transportation to economic development to community services.
With a handheld device equipped with state-of-the-art software, the students hired to visit businesses can obtain a wealth of information in just five minutes explained Docker. They are put through a week of training before they head out to visit Niagara businesses. "The students have been great," said Docker. "They have great communications skills and are well prepared."
The information that is collected form a business inventory point of view includes education levels of employees, number of employees, location of business, foreign investment, industry and sector, among others.
In just its second year of data collection the participation rate is 75 per cent, which is up from 68 per cent last year, and Docker credited excellent cooperation and support from local municipalities and Niagara's various Chambers of Commerce for helping achieve the participation rate. The 2018 inventory is currently live and the team hopes to wrap up the data collection by the end of this August.
So what does all this detailed data collection mean? Essentially the Region is now able to leverage new technology to manipulate raw data to help better inform decision making. Guglielmi explained that Niagara's system was designed using best practices from other regions and municipalities. "We are already seeing benefits from the information we are collecting and the reason is that our system is so advanced we don't have to wait for five years worth of information," she explained. Guglielmi said the information they are collecting isn't meant to replace Stats Canada information but there is a limit to what Stats Canada provides.
Docker said the data is now fundamental for economic development departments to do their job. "Our economic development team told me they don't know what they would do without this information," he said. A prime example of the usefulness of the real time data is when a company like GE is looking to build a new plant. "GE would want to know what the local supply chain looks like in an area they are thinking of relocating to and we can provide that information as it relates to Niagara accurately and quickly," explained Docker.
From a planning perspective Docker and Guglielmi said the geographic information becomes very useful when coupled with the detailed company information. For example, if the Region is reviewing public transit options they can be provided with information that says currently there is a plant located on a certain street where shift work ends at 10 p.m. but the bus service ends at 8 p.m. "Staff can use that information to see if there is a need to perhaps extend bus service hours," said Docker.
The information also helps when planning expansion of regional roads, water mains and other infrastructure projects.  For example if there is a trend being noticed where businesses are transitioning from the older industrial areas to more downtown areas then there may be a need to look at what needs to be done to support that.
The data is also being used to support BENN – Building Employment Networks Niagara – which is software that matches social assistance cases with employers. The data saves time in that there is no longer a need to keep re-entering the same information.
With numerous Regional departments making use of this information to improve service delivery for residents and make more strategic and informed decisions it certainly is a win-win project for businesses and residents alike.