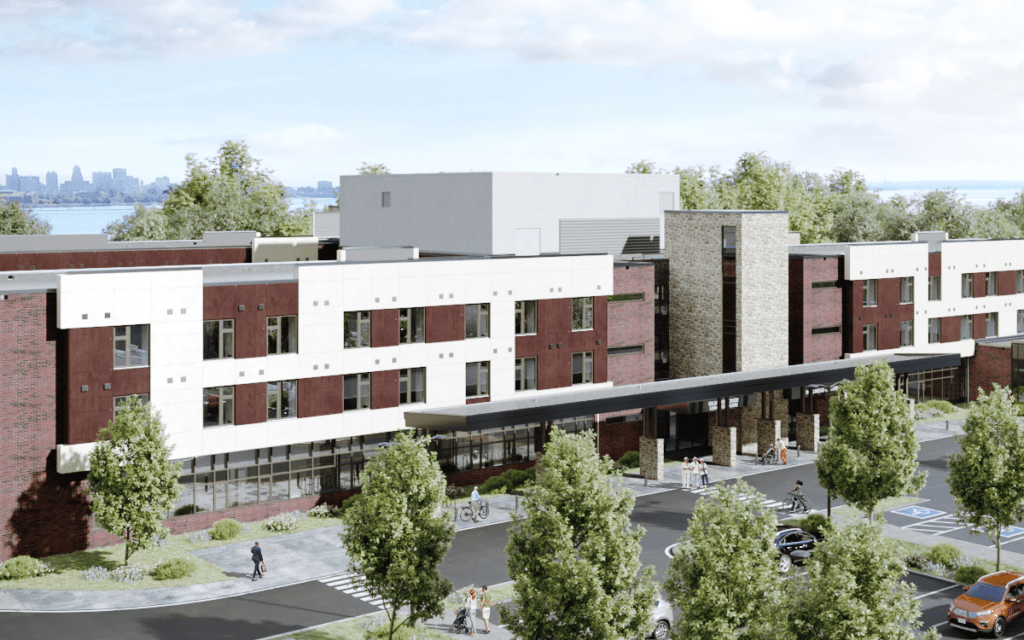 The new facility on Garrison Road will replace the Gilmore Road home and double its capacity to 160 long-term care beds. The three-storey facility will be situated close to Albany Street, providing sight lines to Lake Erie. Photo credit: Niagara Region
A central component of the Niagara regional long-term care system is on the verge of completing a generational upgrade. Fort Erie's Gilmore Lodge, currently finishing up a multi-year modernization project, is looking forward to providing cutting-edge living arrangements and healthcare to residents of the Niagara Region.
Henri Koning serves as senior service director at the current Gilmore Lodge. 
"A number of years ago, the Ministry of Long-Term Care communicated requirements that all older long-term care homes that do not meet modern structural compliance standards be redeveloped to meet the updated requirements", Koning shared in a recent interview with The Niagara Independent. "This will ensure that long-term care homes are built to meet the needs of residents today and into the future". 
Koning said that service hubs for seniors and their families will be a key feature in the updated facility, located at 200 Garrison Road where the old Fort Erie mall used to be.
"The new home will include 160 long-term care beds and a wellness centre to support the needs of seniors in the community". Putting these numbers in perspective, the current Gilmore Lodge has only 80 licensed beds. 
During the early-planning phase of the undertaking, the Niagara Region conducted significant stakeholder engagement analysis. 
"The long-term care home has been designed based on best practice and with extensive collaboration with LTC staff, residents, families and community partners", Koning shared. "Residents expressed their preferred bedroom and washroom layout and the design developed based on this input. Similarly, residents expressed a preference to have more control over the room environment and this has been accommodated through implementation of heating/cooling controls in each resident's room and a lighting plan that incorporates dimmable lighting and circadian rhythm design." 
In addition to a variety of new convenience features, there will also be new tools to optimize infection control. 
"Resident home areas can be subdivided into 16 bed 'hubs' to support outbreak management protocols. Personal protective equipment storage has been integrated into the millwork to avoid the clutter of PPE storage units in the home", Koning explained. Moreover, "the building has been designed in line with WELL Building Standards to support not only the overall wellness of residents who live in the home but also to support the wellness of staff who work in the home. Staff quiet spaces and restorative spaces have been introduced as part of the WELL program."
As for when the project will be completed, Koning says that things are progressing on schedule. 
"(If) construction continues to progress well and barring any delays, which is always a possibility with construction projects, we anticipate moving the residents in mid-January 2024."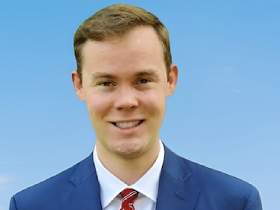 Nick Redekop completed his Honours Bachelor of Arts Degree in Labour Studies at Brock University. He has previously served in municipal and federal politics. In his free time, Nick enjoys following sports, taking part in outdoor activities, and reading biographies. Nick resides in Niagara Falls