The former All-American competitive swimmer at the University of Kentucky (pictured right) has become a spokesperson for what she terms the fight against the movement 'to erase women and destroy women's sports.' She first garnered attention in 2022 when she spoke out against having to compete with trans swimmer Lia Thomas (left). Photo credit: Icon Sportswire/Rich von Biberstein
The erasure of women's sports, about 50 years after Title IX in the United States guaranteed women access to collegiate athletics, serves as a stunning reminder that not all good intentions result in good outcomes. Caroline Skoog, writing for National Sports Center's Beyond the Bench, explains:
Signed into law in 1972, Title IX bars federally funded education programs and activities from discriminating based on sex. Its enactment tasked public schools with creating equitable opportunities for women to participate in sports, investing in scholarships for men and women proportional to their participation, and treating male and female student-athletes equally. It's a revolutionary policy that shaped gender equity in education and sports, and it's younger than "Sesame Street." 
Events in the last couple of years have challenged this interpretation of the law and, in effect, blurred the distinction between women's sports and their eligible participants. Riley Gaines, a former All-American competitive swimmer at the University of Kentucky, has become a spokesperson for what she terms the fight against the movement "to erase women and destroy women's sports." 
In early August, Gaines announced the launch of "The Riley Gaines Center" at the Leadership Institute in Virginia. The Center's purpose is to "protect the female identity, affirm basic biological truth that men are men and women are women and defend freedom of speech." Gaines first garnered attention in 2022 when she spoke out against having to compete with Lia Thomas, a former swimmer on the men's University of Pennsylvania swim team. 
Thomas, a six-foot-four-inch swimmer, switched gender identity in 2019 using hormone replacement therapy. The description online of her transition sounds Orwellian at best, precluding the idea that this large man, now calling herself a woman, has moved from the category of varsity male swimmer to champion woman swimmer. By March 2022, Thomas had won the NCAA Division 1 national championship in the women's 500-yard freestyle, finishing 1.75 seconds ahead of Olympic silver medalist Emma Weyant. The transition did Thomas a world of good as she rose from a rank of 65 on the men's 500-yard freestyle team to a rank of 1, and also went from 554 in the 200-yard freestyle to a rank of 5. 
She voiced a desire to compete in the 2024 Olympics in Paris, but the International Swimming Federation, which oversees international swimming competitions, voted to make all transgender athletes ineligible competitors. Thomas found the ruling unfair, saying, "The new FINA release is deeply upsetting. It is discriminatory and will only serve to harm all women." That seems unlikely, but Gaines' efforts to double down on the international ruling come as the alarming erasure of women's sports records accelerates.  
Gaines' own experience serves as both inspiration and warning. Having competed against Thomas, she expressed her discomfort at sharing a locker room and being exposed to Thomas' male genitalia. In "America Reports" in February, Gaines said, "We were not forewarned beforehand that we would be sharing a locker room with Lia. We did not give our consent, they did not ask for our consent, but in that locker room we turned around, and there's a 6"4" biological man dropping his pants and watching us undress, and we were exposed to his male genitalia." Gaines, who hosts a podcast on the Outkick Network called "Gaines for Girls", does not think men should be competing against women or using their locker rooms. 
What recently seemed like wholly good practice and decent common sense has become controversial. Those claiming they can no longer live as the biological gender in which they were born have earned sympathy, respect, trust, and applause. This misguided, but earnest effort to turn societal norms upside down traveled farther than many could have ever imagined and gained acceptance in quarters that seemed improbable. 
Today, the White House press secretary regularly shouts out to these groups, legitimizing their views and supporting their work. There are numerous occasions of President Biden going on the record to endorse transgenderism as a constant value, not something a person can change. Strange, because many non-specific gender people happily suggest they should be able to express whatever gender they feel they are on any given day. They have even convinced astrophysicist Neil deGrasse Tyson. Tyson, in a recent TikTok interview, defended the pseudoscience of gender woke studies saying, "Suppose no matter my chromosomes, today I feel 80% female 20% female. I'm gonna put on makeup. I'm gonna do this. Tomorrow I might feel 80% female. I'll remove the makeup and put on a muscle shirt." 
Gaines has joined the battle and will be using her platform to combat the inclusion of formerly male athletes in women's sports. She has support, but these diversity, equity, and inclusivity initiatives, dominating most corporate and government agencies in North America, pose a significant obstacle. To speak in favour of traditional gender identities can label you intolerant, sexist, a transphobe, or worse. 
Gaines' intentions have a good chance, however, of succeeding. Many women athletes recognize the danger this presents to their records and the future competitiveness of women in sports. If the Lia Thomas' of the world get their way, women's records will be smashed, biological women will lose scholarships, roster spots, and a whole subgroup of males will be incentivized to change their gender. The sustainability of the practice seems fanciful. 
As Denette Wilford reported for the Toronto Sun, Gaines recently had to remind Canada's Prime Minister of the dangerous precedent he was setting when he endorsed policies permitting the CPU (Canadian Powerlifting Union) to have a gender self-identification trans-inclusion policy, allowing males to participate in women's competitions based on gender alone. Anne Andres, a 40-year-old former male weightlifter, identifies as female. In the event in Brandon, Manitoba (August 13, 2023), Andres broke the woman's record and out lifted her nearest rival by over 200 kgs. 
The absurdity of a man claiming to be a woman and winning a women's competition seemed like a sick joke to some. Anne Hutchison, a Canadian woman powerlifter appearing on Piers Morgan Uncensored, argued: "For example, that national record that he broke — athletes have been chasing that for years," she said. "And we're talking top athletes who have been training, and training, and training." 
Gaines responded in full-throated disgust with what Canadian officials have sanctioned, politicians have celebrated, and most media coverage approved. In describing the madness of what transpired, Gaines called Andre's record a "mediocre lift by a mediocre male powerlifter because the Canadian powerlifting union is discriminating against female athletes." Further identifying the problem, she spoke eloquently about the issue of gender, "Being a woman or female athlete doesn't mean we're inferior or not capable of accomplishing incredible things, but it means we're different from men." 
Concluding, Gaines spoke truth to power, calling out the wizardry and incantations that create the kind of crackpot science that these experts would normally ridicule. Reminding these pretentious eggheads of what should be obvious, she states flatly, "That's exactly why the women's sporting category was ever even created. And we deserve to be recognized and celebrated based off those physical ceilings and our own uniqueness." 
The only antidote to this simmering societal ailment requires women to stop competing against men. Sadly, until political bodies charged with protecting women's sports begin to do their job, once again, women will be called upon to do the hard work, or in this case, the heavy lifting!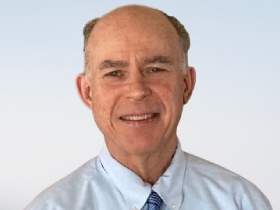 Dave Redekop is a retired elementary resource teacher who now works part-time at the St. Catharines Courthouse as a Registrar. He has worked on political campaigns since high school and attended university in South Carolina for five years, where he earned a Master's in American History with a specialization in Civil Rights. Dave loves reading biographies.