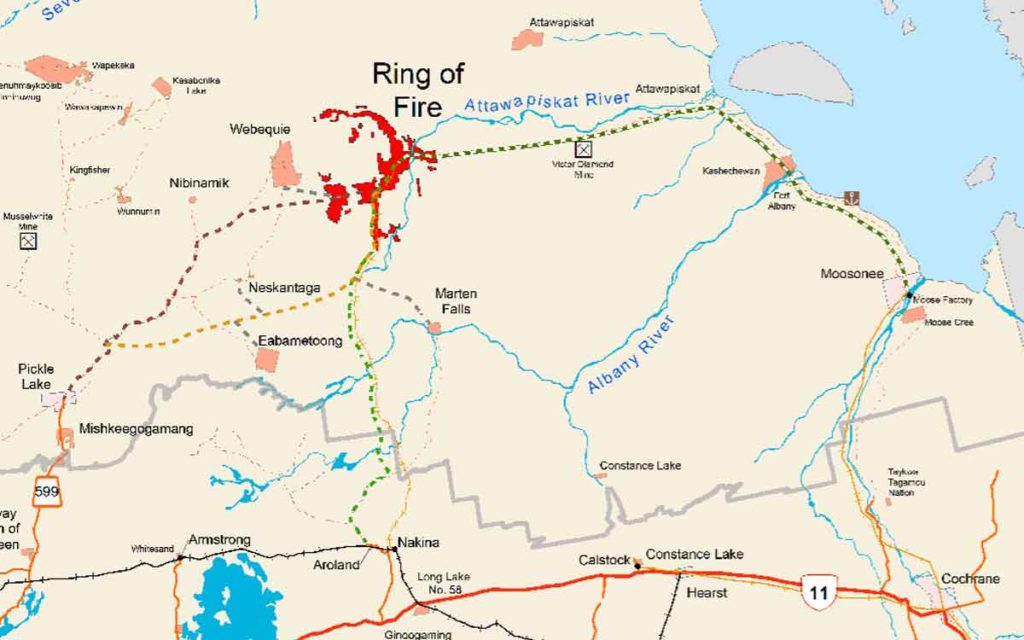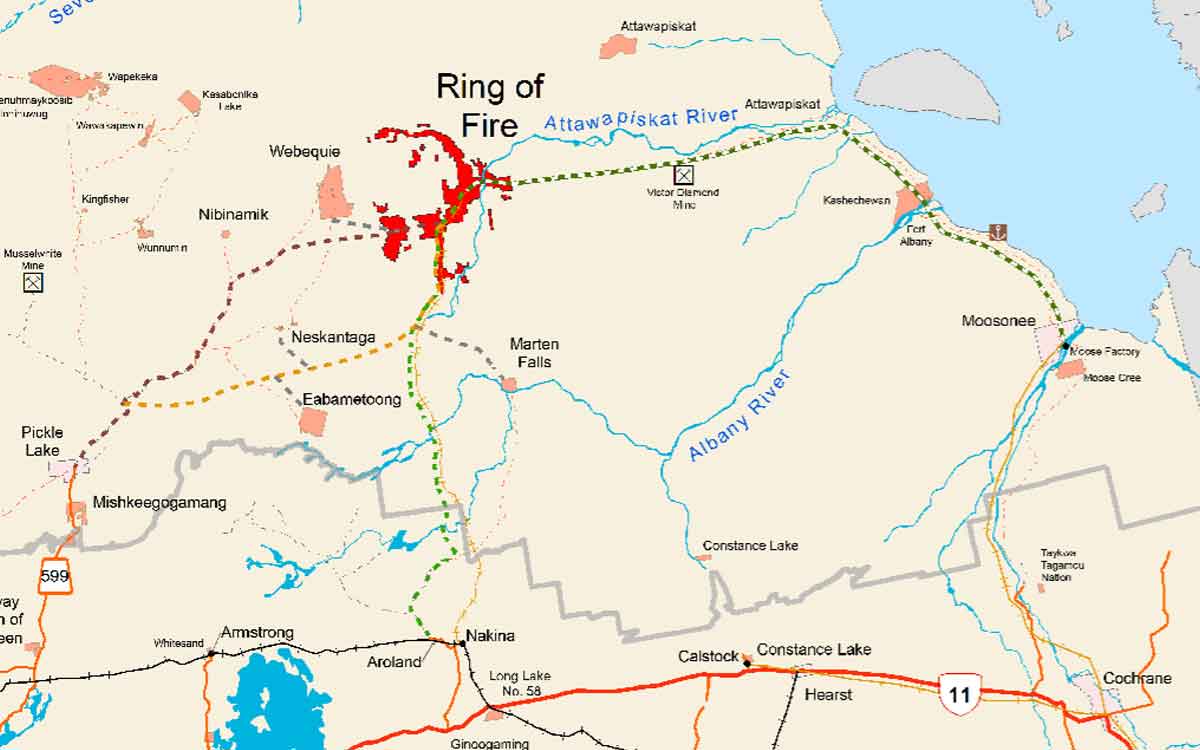 This past Monday, the Ford government announced that it would be launching environmental and other studies for an infrastructure project to build a Northern Road Link to the Ring of Fire mining development in Northern Ontario.  The announcement was made at the annual Prospectors and Developers Association of Canada conference, in conjunction with leaders from the Marten Falls and Webequie First Nations, who expressed their strong support for the initiative.  The key objective of the project is to establish a permanent, all-season access route to mines in the Ring of Fire, and also connect a number of First Nations communities to Ontario's highway network.  Other benefits include the establishment of high speed internet and reliable cellular service for First Nations and other communities in the area.
The Ring of Fire region – which was indeed named after the Johnny Cash song – has long been known as a rich source of chromite, nickel, copper and platinum with an estimated value in the range of $30 to $60 billion.  It is considered to be one of the largest mineral reserves in Ontario.  Despite the massive potential, its development has been hobbled for years by the inability of the provincial government to obtain appropriate approvals from affected First Nations, underwrite the significant cost of building necessary infrastructure to access the area and overcome other regulatory and political delays.  Many companies over the years have expressed interest in investing & developing the region, but have been discouraged with the slow progress in discussions with the government and First Nations.
In 2014, the then-Liberal government signed a framework agreement with nine First Nations, and had individual deals signed with three of them, but it seems that the difficulties in negotiating with so many parties led to delays and frustration on all sides.    By 2017, Premier Wynne said she was willing to abandon talks with First Nations over the many delays, and a number of the companies that had initially invested or were interested in the project pulled up stakes for greener pastures.
The Ford government has opted for a different strategy of pursuing negotiations one-on-one with individual First Nations supportive of the project, with the hope of speeding up progress.  So far, so good, but there are many challenges that remain.  Subsequent to Monday's announcement, two other First Nations in the region – Neskantaga and Fort Albany – said they had problems with the project and did not appreciate being excluded from negotiations to date.  And although the announcement represented progress, Minister of Energy, Northern Development and Mines Greg Rickford confirmed that even if everything goes according to plan, the start of construction is still likely to be about two years away.  In addition, as this is a large resource project, active opposition from the types of protesters recently seen blocking rail lines, pipeline projects and other such undertakings can also be expected, with potential legal obstacles always possible as well.
All of these uncertainties are a real shame for First Nations communities in particular.  The existence of a successful mining operation in the Ring of Fire would provide well-paying jobs in a relatively remote region of the province where there is not a lot of other economic activity, boosting prosperity for indigenous peoples and others in the community.  But even if the mine does not live up to its maximum potential, building new infrastructure to permit these communities access to better health care, social services and communications would be worth it in and of itself, and provide a significant boost to affected communities as well as the province's economy.
Clarification: In Tuesday's column, Transit Fiascos, we want to clarify that in the case of the Hamilton LRT project, the $5.5 billion cost number cited was solely that put forward by the province of Ontario and not by Hamilton Mayor Eisenberger or anyone else involved. There has been considerable controversy over the cost of the project and different estimates have been put forward by different parties.  Regarding the Chedoke Creek sewage spill, the article was not clear that although the spill took place from 2014-2018, Mayor Eisenberg only became aware of it in late 2018.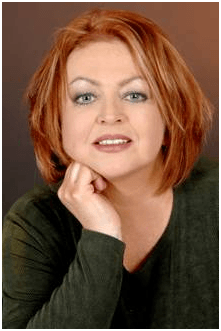 Catherine Swift is President of the Coalition of Concerned Manufacturers & Businesses of Canada (CCMBC). She was previously President of Working Canadians from 2015-2021 & President & CEO of the Canadian Federation of Independent Business (CFIB) from 1995-2014. She was Chief Economist of the CFIB from 1987-1995, Senior Economist with TD Bank from 1983-1987 & held several positions with the federal government from 1976-1983.
She has published numerous articles in journals, magazines & other media on issues such as free trade, finance, entrepreneurship & women business owners. Ms. Swift is a past President of the Empire Club of Canada, a former Director of the CD Howe Institute, the Canadian Youth Business Foundation, SOS Children's Villages, past President of the International Small Business Congress and current Director of the Fraser Institute. She was cited in 2003 & 2012 as one of the most powerful women in Canada by the Women's Executive Network & is a recipient of the Queen's Silver & Gold Jubilee medals.
She has an Honours BA and MA in Economics.