Niagara Falls business leaders came together in 2009 for 10 Men in a Tent that raised over $300,000 for Project Share.
It was a prime example of how business leaders come together to support Niagara charities and those less fortunate. In 2009, ten men from Niagara Falls lived together in a tent for five days. By the end of those five days they had managed to help raise $302,000 for Project SHARE.
Most of the same crew was back in 2010 for 10 Men in a Tent 2.0. An all women version called 12 Women Who Care was held in 2011 and 2012.
The concept was the brainchild of Niagara Falls businessman and regional councillor, Bob Gale. He was joined by former Niagara Falls Review publisher Dave Martineau, Niagara Falls Mayor (then city councillor) Jim Diodati, Niagara Ice Dogs owner Bill Burke, radio personality Rob White, Ripley's Entertainment manager Tim Parker, Dino Fazio who at the time managed the Winter Festival of Lights, Dr. George Zimakas, and businessmen Brian Pellow and Kevin Grealy.
Gale recalls being at a dinner event and members of Project Share were at his table. After learning about what they do and the resources they needed he reached out to the nine other guys with his idea of living in a tent to raise awareness and funds. "I was so proud of the guys, nobody said no," said Gale. "It was a real tough go and at one point I didn't think we were going to make any money and I was just wasting everyone's time."
Eventually, word started to spread and more people started hearing about their endeavour and one by one donations came in reaching over $300,000 by the time it was all said and done. It certainly was one of the most creative ways business leaders have raised funds for local charities but certainly not the first time they've come together in support of local causes.
Gale himself is probably best known for his $1 million gift to the Gale Centre arena in Niagara Falls. What many people don't know was that he added another $250,000 to be put towards the Bob Gale Recreation Fund that supports individuals who want to engage in recreational activities but can't afford to do so. Like many local business leaders, Gale gives to numerous charities but says education is a priority for him. He's an Honorary Board Member with the Niagara Falls Boys and Girls Club for his work on the Board and his financial support of the organization.
Another locally owned business that, like the Gales, steps up to the plate time and again is Simpson's Pharmacy. The family owned operation is an institution in Niagara-on-the-Lake and under the leadership of Ward Simpson and now his son Sean, has supported dozens of local charities over the years. "My involvement stems from watching my dad over the years and the community groups he supported," said Sean. "The community has been good to us and so giving back locally is very important to us."
The Simpson's are very supportive and involved with Niagara-on-the-Lake's Red Roof Retreat as well as Sean is a Board member and past campaign chair for the United Way. Simpson says he believes in raising money locally and having it stay locally. "Niagara businesses are very generous and there is a great vibe and sense of community," he explains. "We all want to run a profitable business but part of doing that is supporting our community."
Kim Rossi, Pathstone Mental Health's philanthropy director, says that Niagara's business community provides so much more than just the dollars. "As fundraisers we all have a handful of resources, people we lean on for not just donations but advice, ideas, or guidance." For Rossi, people like Mountainview Homes' President, Mark Basciano or Mike Watt of Walker Industries have been valuable resources. She also made special mention of the Robertson family of Niagara-on-the-Lake who died tragically this week in a plane crash.  "They are a prime example of how to give back. Their impact was huge."
Joe Robertson and his wife Anita were well known for their philanthropic work, donating to the FirstOntario Performing Arts Centre in downtown St. Catharines, and to Niagara Health, funding a bursary to support hospital staff taking classes at Brock. Anita was a nurse by profession and was also an active volunteer for the University and Niagara community. A successful businessman, Joe Robertson served on Brock's Board for 10 years, completing his tenure with two years as Chair from 2012-14.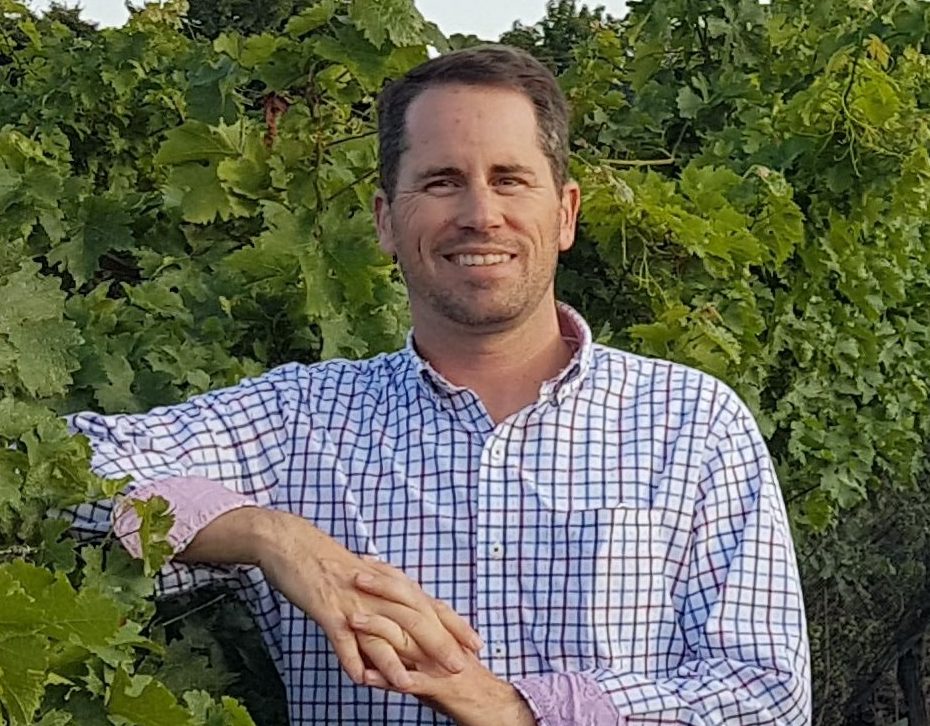 Kevin has spent over two decades as a public relations professional in a variety of sectors including professional sports, the arts, industry and healthcare.  After tiring of the daily commute to Toronto he returned to Niagara and launched The Niagara Independent, an online news source published twice weekly.
He is a graduate of Brock University, Niagara College and the Richard Ivey School of Business. He was named one of Niagara's 40 Under Forty in 2005.
Kevin is most proud of his twin daughters. He is also a triathlete and four-time Ironman finisher.