The in-arena setup is second to none. The atmosphere is electric. Most importantly, the quality of basketball is on par with any professional team across North America.
The Niagara River Lions are in their third year of existence, playing out of the Meridian Centre in downtown St. Catharines, as part of the National Basketball League of Canada.
The league is made up of 10 teams playing out of two divisions.
The River Lions play out of the Central Division with London, Windsor, Kitchener-Waterloo and St. John's NFLD. While Halifax, Moncton, Saint John, the Island Storm (Prince Edward Island) and Cape Breton make up the Atlantic Division.
St. John's agreed to play in the Central this season to even out the divisions.
The Lions wrapped up the regular season with a (17-23) record, good for fourth place in the Central Division, and are currently embarked in an opening round playoff series against the top-seeded London Lightning.
Game four in the best of five series goes tonight (Friday) at the Meridian Centre after Niagara, in thrilling fashion, staved off elimination Tuesday night defeating the Lightning 124-115.
The River Lions were led by a pair of Canadians, including former Boston Celtic Kris Joseph.
Joseph, a Montreal native and former NCAA player at Syracuse University, drained 25 points in the victory.
London was led by another former NBA player in Royce White who also scored 25 points, and pulled down 18 rebounds in defeat.
Niagara point-guard Jaylon Tate, a Chicago native, was recently named the league's rookie of the year after averaging 13.3 points and 7.4 assists per game.
Each NBLC team is required to have five Canadians on their 12-man roster – the Lions have six including former Brock Badger Matt Marshall.
Again, the quality of basketball is good but what the River Lions bring off the court in terms of community engagement and family entertainment is even more important according to the teams Public Relations Manager Michelle Biskup.
"Over the past three seasons we have found that after people come to one game, they come back for more just because of how entertaining and engaging the games are," said Biskup who has been with the team since year one in 2015.
"There is never a dull moment as our games are filled with crowd giveaways and in-game promotions. Our goal is to put on a show that offers something for everyone so that people come in as spectators, but leave as fans."
Niagara River Lions play Friday night at Meridian Centre. Tip-off against the London Lightning is set for 7 p.m.
Niagara River Lions roster:
0 – G Jaylon Tate 6'3" Chicago Illinois Illinois University
2 – G Joe Rocca 6'3 Sarnia, Ontario Carleton University
14 – G/F Kris Joseph 6'7" Montreal, Quebec Syracuse University
21- F Matt Marshall 6'6" Burlington, Ontario Brock University
4- G/F Torrence Dyck Jr. 6'5" Rochester, New York Daemen College
3 – G Ronnie Johnson 6'0" Indianapolis, Indian Auburn University
9 – F Guillaume Boucard 6'6" Montreal Quebec, Carleton University
11 – G Connor Wood 6'4" Guelph Ontario, Carleton Univerity
14 – G Adam Klie 6'5" Anchorage, Alaska UC San Diego
24- F Devonte Pollard 6'8" Porterville, Mississippi Houston University
32 – F Dwayne Smith 6'6" Toronto, Ontario George Washington University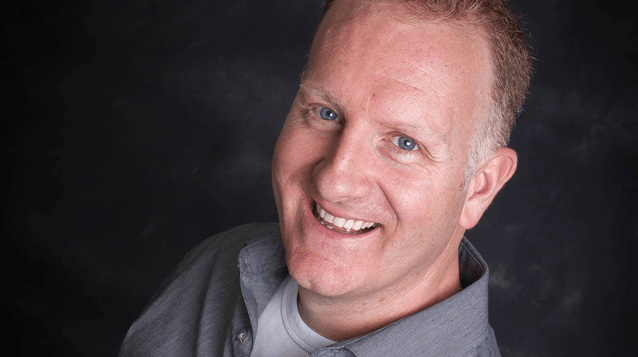 Rod Mawhood is a lifelong Niagara native who has had the pleasure of working in all three mediums – Radio, Print and TV – for over 20 years. His first announcing gig was with the then St. Catharines Stompers. Since then he's worked in radio and TV in Toronto, and currently is the announcer for the Niagara IceDogs and Niagara River Lions.
Rod also covers the Buffalo Bills for FOX Sports and the Buffalo Sabres for NBC Sports.