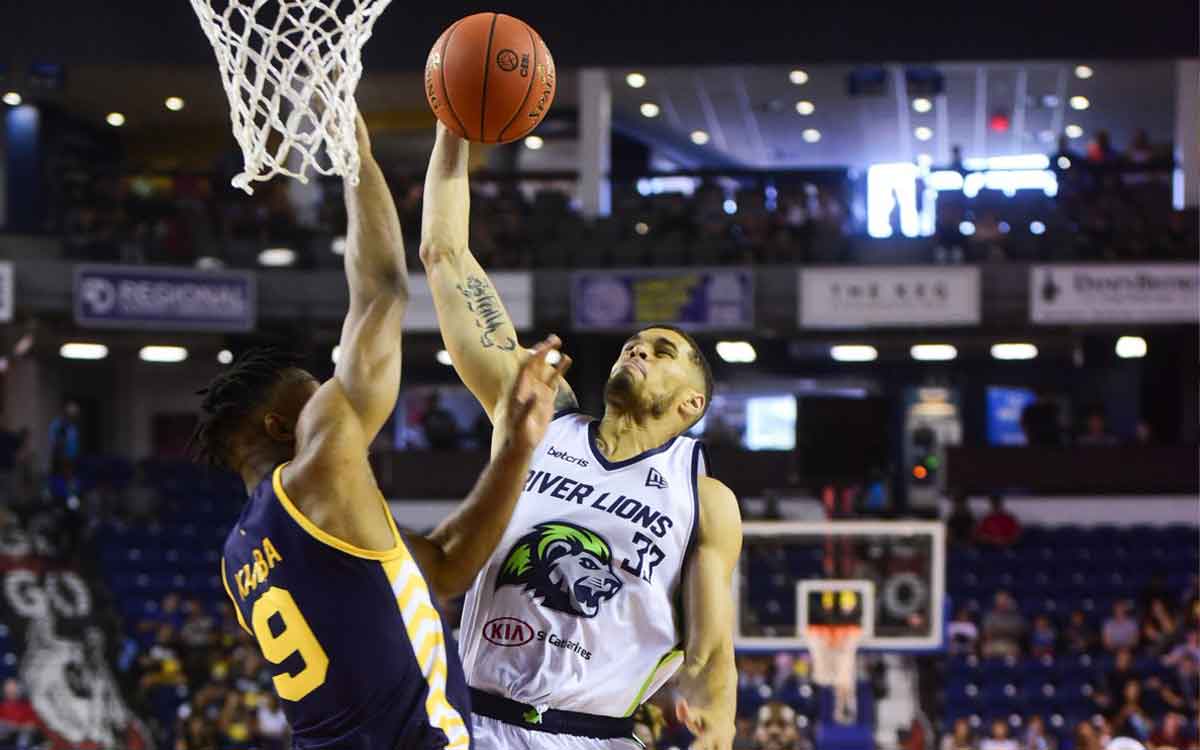 It's been a season of firsts for the Niagara River Lions.
After being the first team to register a Canadian Elite Basketball League (CEBL) win, they were the first team to clinch a playoff spot. Now, they're the first #1 seed in CEBL history, finishing the regular season with a 15-5 record.
Last Wednesday night at the FirstOntario Centre the River Lions defeated the Hamilton Honey Badgers 108-94. They won the season series 3-1 against the Honey Badgers and are set to play them in the first round of the Playoffs at Championship Weekend.
"(It) feels good to clinch the (number one) seed but that's just the regular season," said forward Dorian Pinson. "We're focused on winning a championship and doing whatever it takes. Our main focus is to make sure we are ready to go when the lights hit (in the playoffs)."
Pinson lead the River Lions in scoring, rebounding, assists, field goals made, steals and plus/minus. He was everywhere for Niagara, to the tune of 24 points, 11 rebounds, six assists, three steals and 10 of 13 from the field with a +13 rating in just over 33 minutes.
"(It) felt good," Pinson said when asked about his performance. "It's a team effort, my guys saw I was rolling and just trusted me. That's all a player could ever ask for."
The River Lions were also given standout performances from Sam Muldrow and Ryan Anderson. Muldrow was named as a finalist for Defensive Player of the Year earlier on Wednesday, and followed it up with 21 points, 8 rebounds, five blocks and five three pointers. Muldrow leads the CEBL in blocks per game.
Anderson, on the other hand, dropped in 23 points off the bench while also hitting five three-pointers. Anderson ran away with the three-point crown this season, hitting a league high 65 threes on the season at 40.6% (good for 5th in the league).
The River Lions head west to Saskatoon for Championship Weekend being held Aug. 24 and 25. If they get past Hamilton in the semi-final they will play the winner of Edmonton vs Saskatchewan.  The winner will be crowned the first ever CEBL champion.