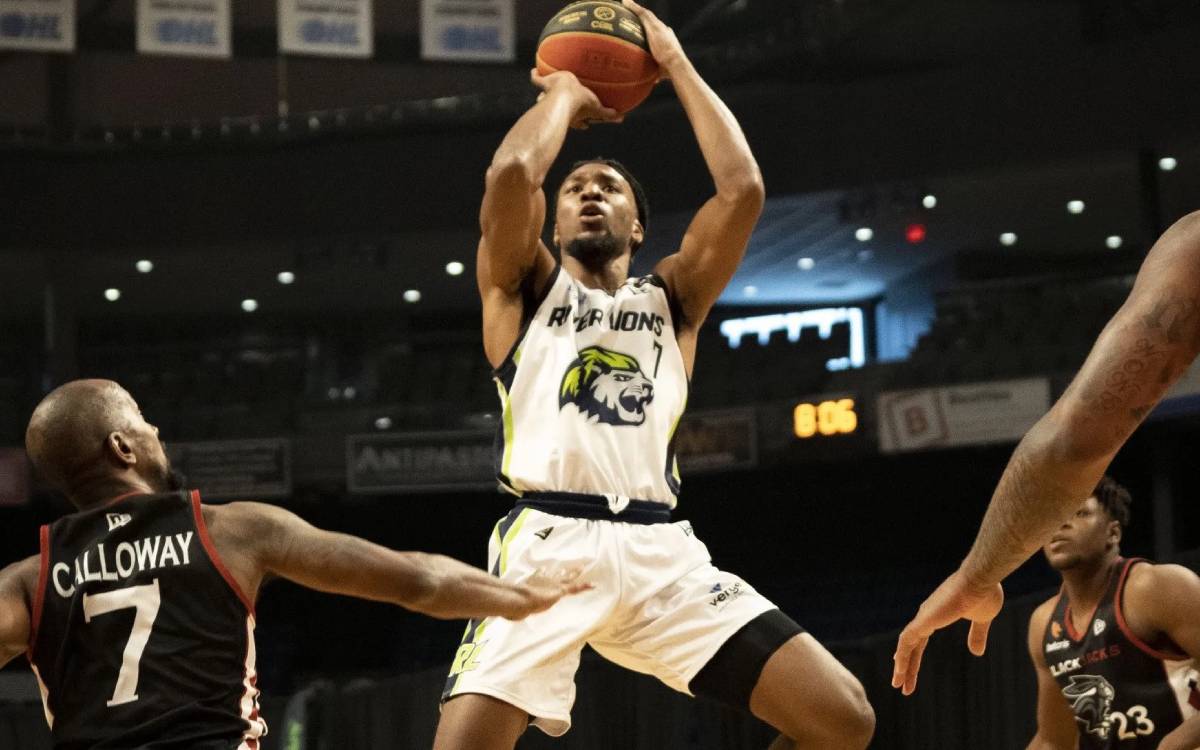 River Lions guard Xavier Sneed takes a shot against the Ottawa BlackJacks. Photo credit: CEBL/Matthew Winick
The Niagara River Lions earned a bye into CEBL Championship Weekend in Edmonton, and after a 12-day layoff from game action will meet the Fraser Valley Bandits in the semi-final action this evening. 
The (10-4) River Lions enter the game on a four-game win streak, while the (7-7) Bandits used an impressive 104-84 win over the Guelph Nighthawks in quarter final play last weekend to secure a spot in tonight's semi-final showdown.
A first round playoff bye, and four-game win streak might sound ideal, but Niagara has been in Covid-19 protocol for over a week and has been limited to a single shootaround Friday morning in Edmonton to prepare for Fraser Valley. 
"Assuming everyone's flights arrive on time, it will be our first time together," said Niagara Head Coach Victor Raso.
The River Lions haven't played a game since August 8.
The good news, two of the three American players that attended NBA Summer League in Las Vegas will be back for Niagara.
Former Duke University captain Javin DeLaurier returns after posting six points and seven rebounds per game with the Atlanta Hawks.
Before embarking for Las Vegas, DeLaurier averaged 14.4 points, and a league best 11.3 rebounds per game in a River Lions uniform.
And while DeLaurier and fellow American Tyree White are back for Niagara, regular season leading scorer Xavier Sneed, the longest tenured River Lion in Guillaume Boucard and savvy veteran Tommy Scrubb, who really lifted the Lions on court IQ with his arrival late in the season, will all be absent.
The River Lions and Bandits split their two games against each other in the regular season, but Raso knows the lone British Columbia representative in the Canadian Elite Basketball League will come prepared. 
"It's a tough matchup," Raso explained. "They are intense and physical. It will be a battle and will come down to execution."
Raso went on to say not allowing Fraser Valley to find a rhythm on offense will also be crucial.
"The key for us to move on is making them uncomfortable on offense, and taking quality shots on offence for us." 
Second year Niagara guard Lloyd Pandi, who is still eligible to play for the perennial powerhouse Carleton University Ravens, was named U Sports Player of the Year for the second consecutive season after garnering the same honour with the Ottawa BlackJacks in 2020. 
Pandi averaged 7.8 points, 3.4 rebounds and 2.5 assists per game with the River Lions this season.
"This group is resilient, and I wouldn't rather face this type of adversity with anyone else," added Raso.
Here's a look at the regular season head-to-head matchup between Niagara and Fraser Valley.
2021 Niagara
Regular Season
(10-4)
Head-to-Head
vs. Fraser Valley
(1-1)

 

Head-to-Head
vs. Niagara
(1-1)
2021 Fraser Valley
Regular Season
(7-7)

85.6

92.0

PPG

93.0

85.9

80.5

93.0

OPP PPG

92.0

84.9

.437

.458

FG%

.444

.443

.331

.364

3FG%

.390

.333

.678

.829

FT%

.786

.742

42.2

38.5

RPG

46.5

43.8

17.9

17.5

APG

21.0

18.5

13.7

13.5

TO

22.0

17.6

 

 

 

 

 

Xavier Sneed




(17.8 ppg)

Sneed




(27.0 ppg)

Scoring

Marek Klassen




(15.0 ppg)

 Alex Campbell




(14.7 ppg)

Javin DeLaurier




(11.3 rpg)

DeLaurier




(12.0 rpg)

Rebounding

Brandon Gilbeck 




(7.5 rpg)

Gilbeck




(7.5 rpg)

P.hil Scrubb




(4.3 apg)

Boucard




(4.5)

Assists

Kenny Manigault  




(5.5 apg)

Manigault




(5.1 apg)
Tip between the River Lions and Bandits is 7 pm EST this evening.
The second semi-final Friday night features the top seeded (13-1) Edmonton Stingers and (4-10) aforementioned Ottawa BlackJacks. 
The CEBL final is set for Sunday at 4pm EST.
All CEBL Playoff games will be available for live streaming on the CEBL's new streaming service CEBL+, cbcsports.ca, the free CBC Gem streaming service, the CBC Sports App for iOS and android devices, and on Twitch.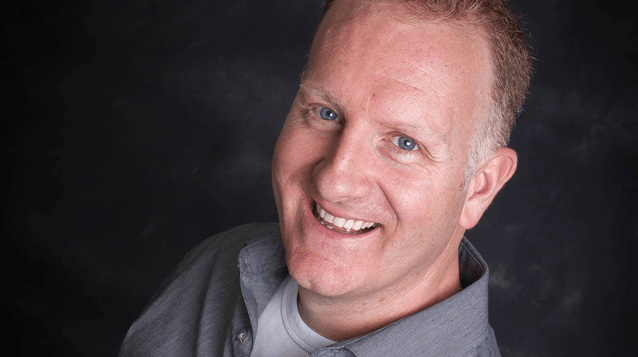 Rod Mawhood is a lifelong Niagara native who has had the pleasure of working in all three mediums – Radio, Print and TV – for over 20 years. His first announcing gig was with the then St. Catharines Stompers. Since then he's worked in radio and TV in Toronto, and currently is the announcer for the Niagara IceDogs and Niagara River Lions.
Rod also covers the Buffalo Bills for FOX Sports and the Buffalo Sabres for NBC Sports.