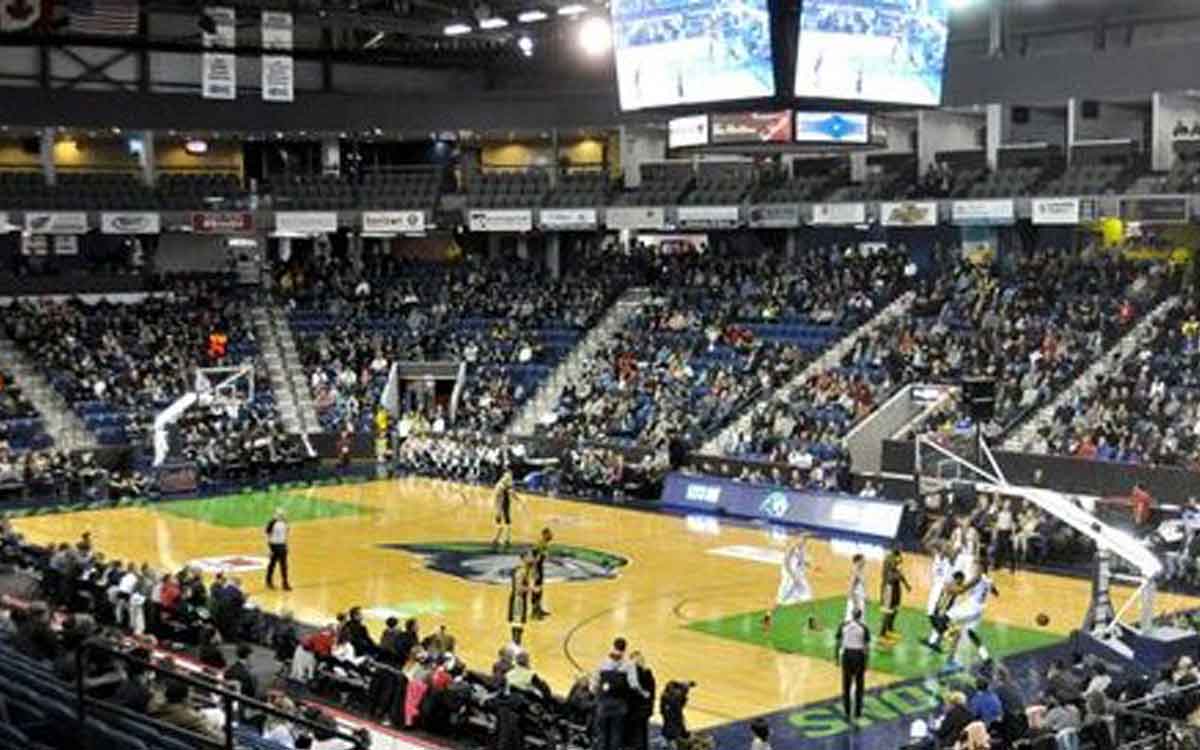 The Niagara River Lions recently announced their thirteen selections in the 2019 Canadian Elite Basketball League (CEBL) Entry Draft, including Canadian National Team member, Kaza Kajami- Keane as first regional round pick, followed by Kassius Robertson, Guillaume Payen Boucard and Tyrone Watson.
"I'm excited for the Niagara region to watch Kaza Kajami-Keane and Kassius Robertson play," said Head Coach and General Manager, Victor Raso. "They are two young professionals with a lot of potential who will make our country proud."
Returning to the River Lions line-up is Guillaume Payen Boucard who averaged 14 points and eight rebounds per game during the 2017-18 season. "Guillaume has steadily improved since he played with the River Lions last year, so I expect a big summer out of him," commented Raso.
Adding to the 70 percent Canadian player requirement, are veteran professionals, Alex Johnson, Nem Mitrovic and Ryan Wright who have all had successful international playing careers. "Nem is a great scorer, play maker and exceptional shooter on the move," said Raso. "Ryan Wright, will be the most experienced professional on our roster and puts immense pressure on opposing defenders in the pick and roll and plays the game above the rim."
The final two Canadians are USports athletes, Fil Vujadinovic from Ryerson University and Tyler Brown from Brock University who will sign developmental contracts that will allow them a platform to further grow their talents over the summer months.
Rounding out the final roster spots are open round picks Julian Boyd, Rayvon Higdon, Joel Kindred and former River Lion Jaylon Tate who earned Rookie of the Year during the 2017-18 season.
"I'm incredibly excited about the players we selected, and equally as proud of the work we put in to get to this point," commented Head Coach and General Manager, Victor Raso. "We are creating an environment in Niagara that will be the best place for professional basketball players to develop their games over the summer, and we've built our roster with likeminded players who are seeking out an environment like this."
The River Lions are joined by Guelph, Hamilton, Saskatchewan, Edmonton and Fraser Valley as the original six teams in the CEBL. Teams will play a 20-game regular season schedule from May through August 2019, with Niagara's home opener set for May 16. Ticket information is available now at the River Lions website.
The Niagara River Lions 2019 CEBL Entry Draft Picks:
Kaza Kajami-Keane (Ajax, ON)
6'2 Guard
Carleton University
Kassius Robertson (Toronto, Ontario)
6'3  Guard
Missouri
Guillaume Payen Boucard (Montreal, QC)
6'6 Guard
Carleton University
Tyrone Watson (Hamilton, ON)
6'5 Forward
New Mexico State
Julian Boyd (San Antonio, TX)
6'8 Forward
Long Island
Rayvon Higdon (Rochester, NY)
6'1 Guard
Redeemer University
Alex Johnson (Toronto, ON)
5'10 Guard
North Carolina State
Joel Kindred (Raleigh, NC)
6'5 Shooting Guard
St. Augustine's College
Nem Mitrovic (Toronto, ON)
6'6 Shooting Guard/Small Forward
Portland State
Jaylon Tate (Chicago, Il)
6'3 Guard
Illinois
Ryan Wright (Mississauga, ON)
6'9 Forward
Oklahoma
Fil Vujadinovic (Burlington, ON)
6'7 Forward
Ryerson University
Tyler Brown (Hamilton, ON)
6'1 Guard
Brock University