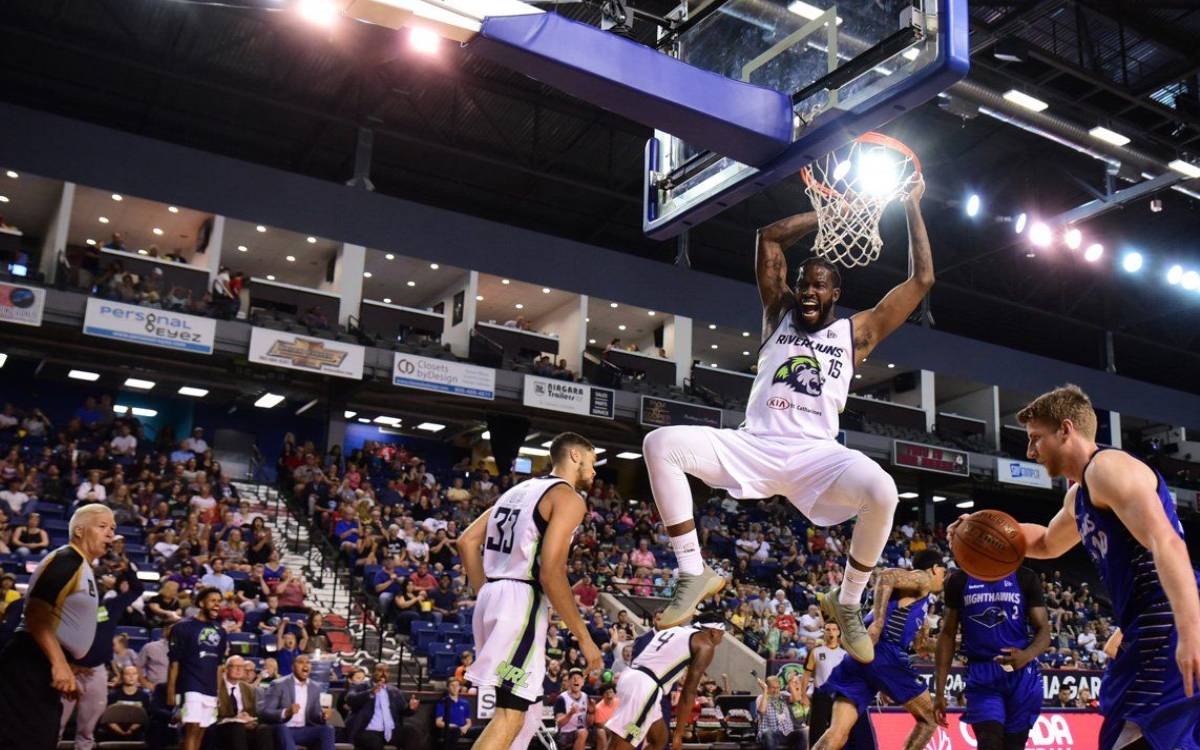 Season begins in less than a month. Pro hoops team arrived in Niagara in 2015. Photo credit: CEBL/Niagara River Lions
It's hard to believe that the Niagara River Lions are entering their seventh season of entertaining basketball fans across the region.
A lot has changed since 2015, including the league the River Lions play under. 
Until 2018, Niagara played in the National Basketball League of Canada. But ownership recognized a need to create a league for Canadians by Canadians. 
Enter the Canadian Elite Basketball League (CEBL) – the River Lions home since 2019.
As the CEBL has expanded to 10 teams – the largest professional sports league in Canada – so has the Niagara River Lions brand. 
The River Lions are coming off a season in which they advanced to the league finals, broadcast live across Canada on CBC, and had two of their players sign NBA contracts. 
Javin DesLaurier saw time with Milwaukee Bucks, and Xavier Sneed with the Memphis Grizzlies and Utah Jazz. 
Victor Raso returns as head coach and general manager of the franchise, while Antwi Autahene is back as head of basketball operations and will share the role of general manager alongside Raso.
"It was an easy decision to bring back Victor for another season with our organization," said River Lions president Jeffrey Sotiriou. "Over the past several years, Victor has proven to be a successful leader on and off the court. In 2021, he overcame adversity and led the team to the championship game for the first time in River Lions history, and we feel confident in his ability to go even farther in 2022."
Raso is ready to roll in 2022. 
"I love the River Lions and I am happy to be back as we keep hunting for a CEBL Championship," Raso said. "Our entire organization is moving in a great direction, and I'm very proud of the role I play in that. I can't wait to get back to work with Antwi, our staff, and our front office as we prepare for 2022."
Atuahene's main goal is to bring a championship to the region.
"Niagara is a special place to me," explained Atuahene. "I'm looking forward to continuing what we started through the past few seasons. The entire organization is first class from top to bottom. The hunt continues."
And that hunt will include returnees Phil Scrubb, Jaylen Babb-Harrison, Olu Ashaolu, Daniel Waldin-Mullings, Lloyd Pandi and Jake Babic, along with newcomers Tidjan Keita, Alonzo Walker, Khalil Ahmed, EJ Onu, and current Brock Badgers guard Isaiah Bujdoso, who was a 2022 U Sports draft pick by Niagara.
"I'm very thankful for the opportunity to join the Niagara River Lions," said Bujdoso. "I'm looking forward to getting on the court and having the chance to compete against professionals and learn as much as I can this summer."
The River Lions open their season on May 25 in Saskatchewan, with their first home game at Meridian Centre in downtown St. Catharines on Friday June 3 against the expansion Montreal Alliance. 
The Canadian Elite Basketball League (CEBL) will feature a record 100 games played in 69 days across 10 Canadian cities in six provinces. 
Montreal is joined by fellow expansion teams in Scarborough and St. John's, Newfoundland. 
"Our fourth season is guaranteed to be our best yet with more teams, more games, more players, and more excitement for our fans in the stands," said Mike Morreale, commissioner and chief executive officer of the CEBL.
"With an off-season filled with some incredible CEBL headlines as five of our players earned their way into the NBA, this season promises to be bigger and better as we look forward to delivering a fantastic live entertainment experience for all of our games after the limitations imposed by COVID-19 the past two seasons."
For more information on the Niagara River Lions visit riverlions.ca, while more on the CEBL can be found at cebl.ca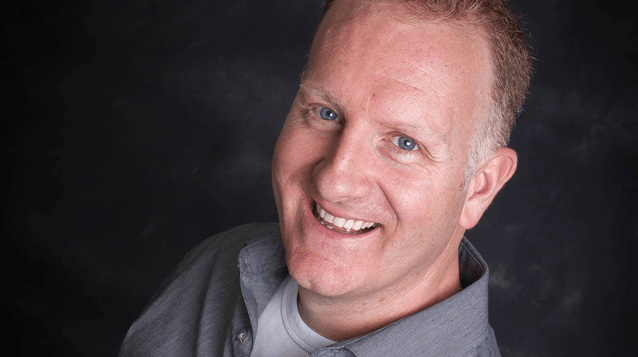 Rod Mawhood is a lifelong Niagara native who has had the pleasure of working in all three mediums – Radio, Print and TV – for over 20 years. His first announcing gig was with the then St. Catharines Stompers. Since then he's worked in radio and TV in Toronto, and currently is the announcer for the Niagara IceDogs and Niagara River Lions.
Rod also covers the Buffalo Bills for FOX Sports and the Buffalo Sabres for NBC Sports.