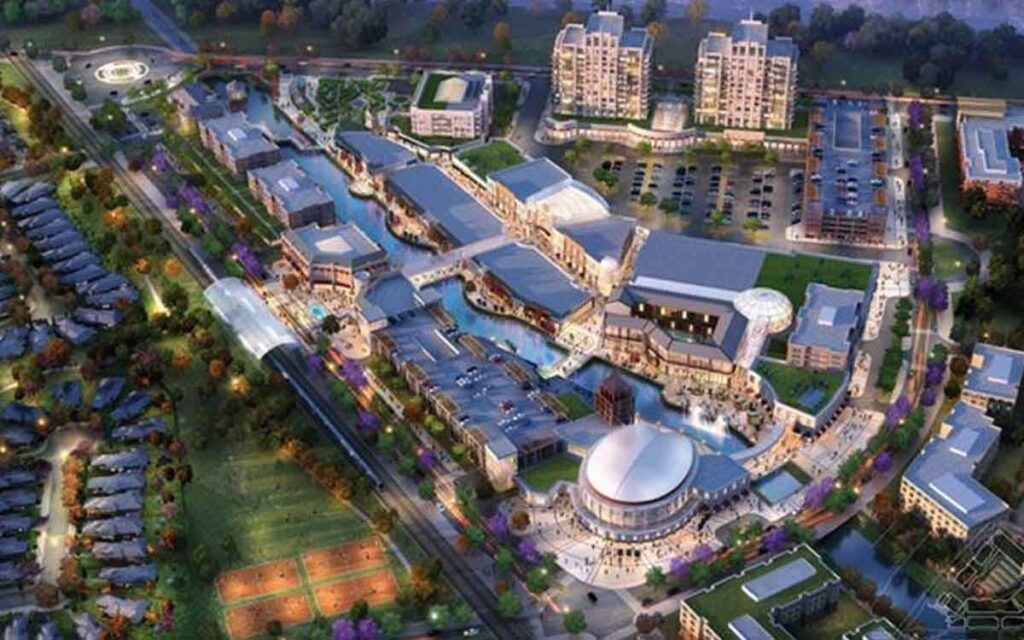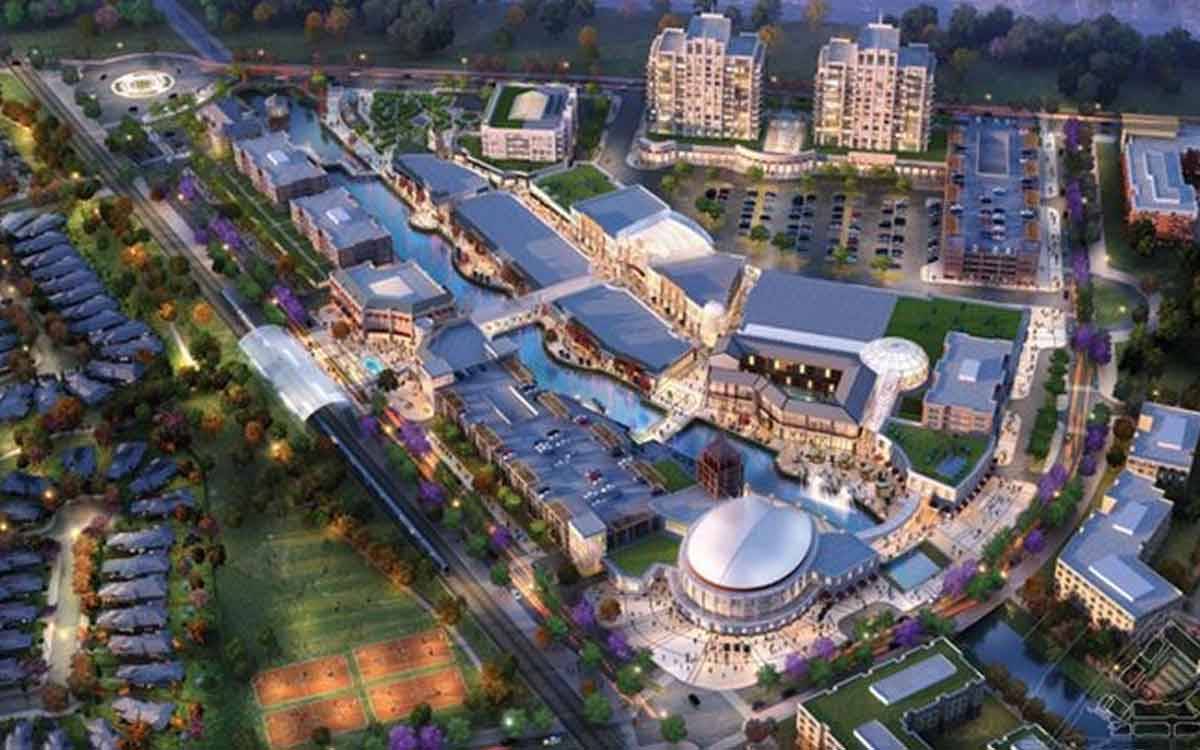 An artist's rendering of the proposed Paradise development in Niagara Falls. Supplied photo.
It's a process that began five years ago, has undergone name changes, countless studies, appeals, reviews and public meetings and now the Riverfront Community project has cleared another hurdle after Niagara Falls City Council voted overwhelmingly in favour of a revised plan that incorporated several council-instructed changes to the original staff report from 2018.
GR (Can) Investment Co. Ltd., has been planning the $1.5 billion tourism and housing development that will include a mix of residential and retail south of Niagara Falls, near Dorchester Road, the hydro canal and Chippawa Parkway.
Project plans were first made public back in November of 2015. GR has stated the project would create about 3,000 direct and 10,000 indirect jobs, plus 1,000 jobs during construction.
At last week's city council meeting Niagara Falls city planner Alex Herlovitch walked council through the staff report that recommended council approve allowing GR to move forward with the development. He said the 27 recommendations that were made by council back in 2018 were implemented in the revised plan.
The application includes 77 hectares of land (192 acres) that is divided into 17 "blocks". Those chunks of land include seven blocks (30.7 hectares) for residential, one block for mixed use (commercial/residential), three blocks for open space, for blocks (27 hectares) designated for environmental protection, two blocks for road widening and other blocks for road widening, park development and future application.
Herlovitch said the proposal aligns with provincial natural heritage policies and will provide a range of housing types. He added that the new plan has been reviewed by the Region's environmental staff, Niagara Peninsula Conservation Authority and has also been peer reviewed. He also told councillors that there has been communication back and forth with all agencies to make sure they were satisfied with the conditions.
The public meeting last week on the topic had to be done virtually due to the COVID-19 pandemic restrictions. About a half-dozen residents phoned in to voice their concerns. Despite GR making numerous changes to the original plans that now allow for the protection of wetlands, there are still environmentalists who cry foul over the development despite the number of modifications made.
An appeal from a local environmentalist was dismissed by the Local Planning Appeal Tribunal (LPAT) last October.
One resident asked what the city's plan was to enforce the new conditions and how they would make sure GR was abiding by them. Herlovitch said city staff will be making random and regular visits to the site and that if the conditions are not followed by the developer then "they won't get their subdivision approved".
GR's lawyer Jane Pepino told council that the company accepts all of the conditions that have been put in place saying GR has worked with a number of agencies, the city, the region and peer reviewers and that all comments and revisions have been included and accepted by GR. She said there has been a year and a half of rigorous review and work done by a lot of people to get to this point. Pepino said that after years of the site being used as a dumping ground for material dredged out of the canal, this approval would mean that the site finally has a proper restoration plan.
After the presentations followed by comments and questions from councillors and residents, a motion was called to approve the new plan as presented by staff. That motion was passed by a count of six to three.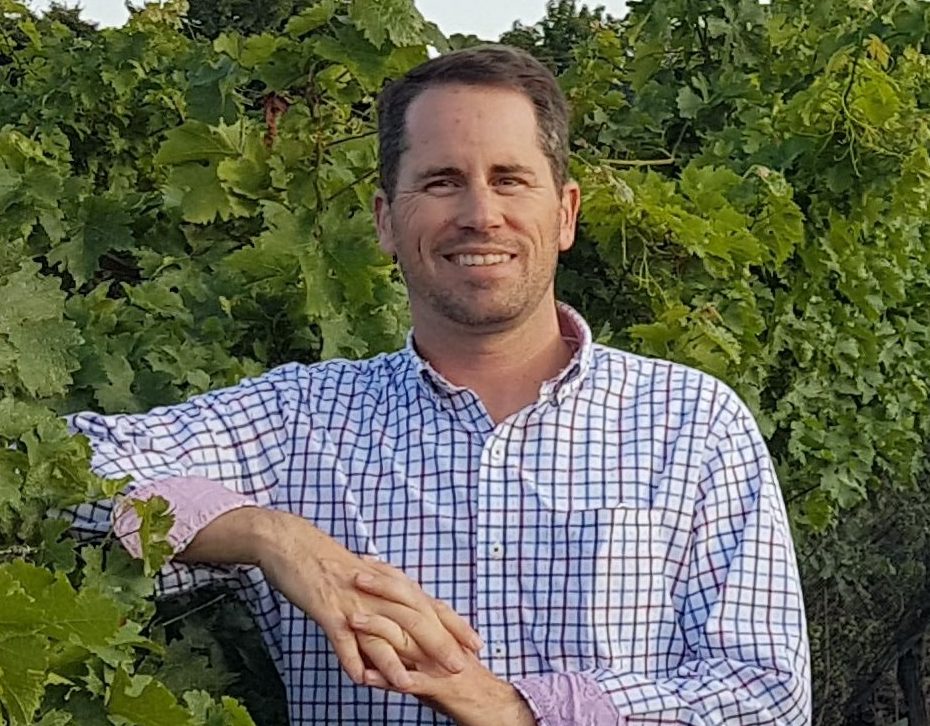 Kevin has spent over two decades as a public relations professional in a variety of sectors including professional sports, the arts, industry and healthcare.  After tiring of the daily commute to Toronto he returned to Niagara and launched The Niagara Independent, an online news source published twice weekly.
He is a graduate of Brock University, Niagara College and the Richard Ivey School of Business. He was named one of Niagara's 40 Under Forty in 2005.
Kevin is most proud of his twin daughters. He is also a triathlete and four-time Ironman finisher.