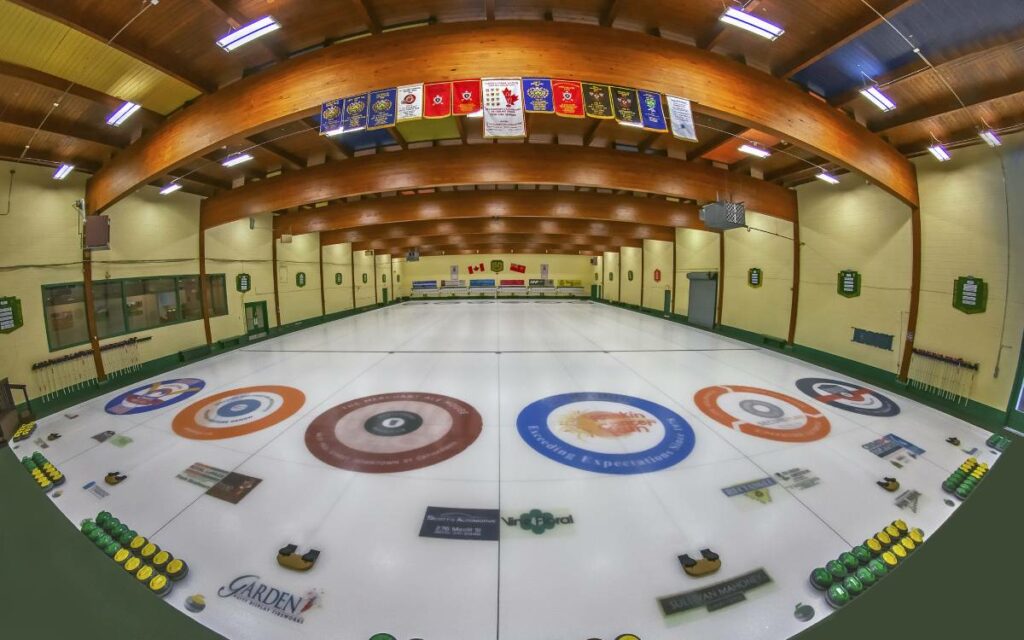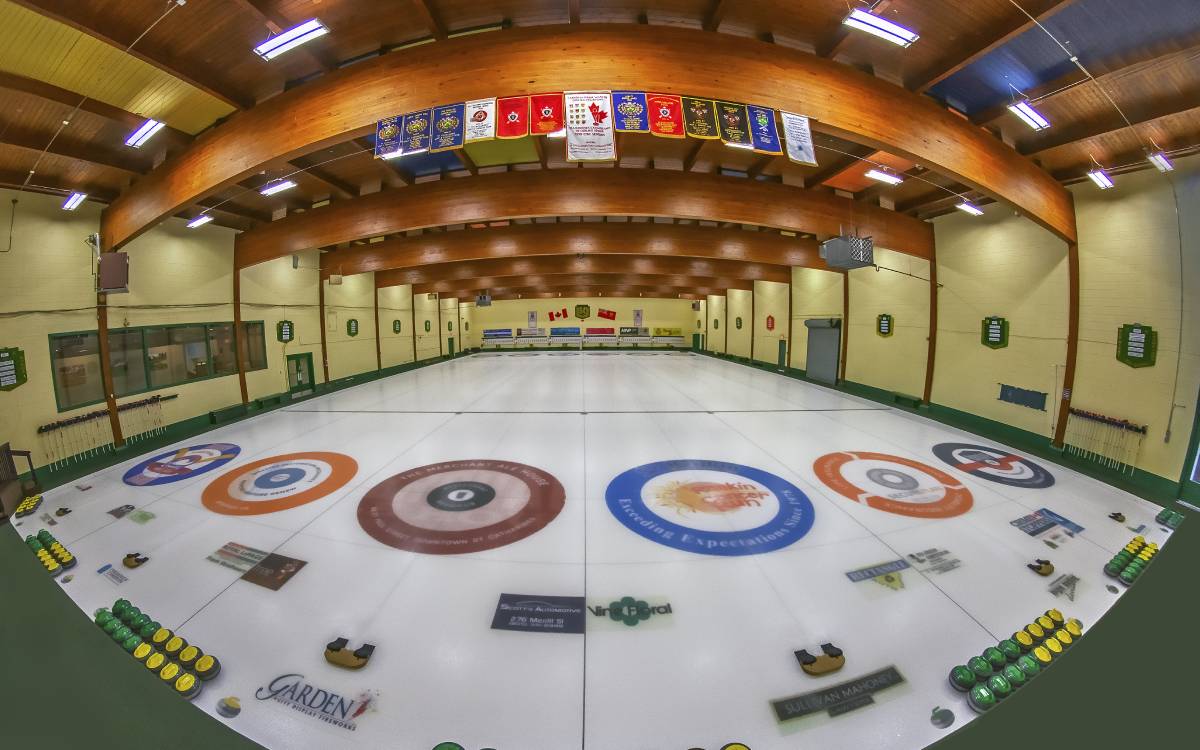 The curling sheets at the St. Catharines Golf and Curling Club.
Like all recreational activities, especially those played indoors, Niagara's curling clubs have had to make several modifications in order to have their dedicated members return to the ice this season.
While membership at local clubs is not surprisingly down, club managers have gone above and beyond to ensure a safe and fun return to play.
One of the most notable differences this year will be just one sweeper as opposed to the traditional two. That directive has come from Curling Canada. One of the most enjoyable aspects of curling for both the seasoned veterans and amateur newbies alike is the social aspect – the pint in the lounge after the last end of the match. COVID-19 has changed that too.
In St. Catharines at the city's Golf and Curling Club, manager Peter Scott said because it's a multi-use facility he's been able to adapt a little easier to accommodate the social side of the sport given that the club's facilities include a restaurant and banquet area where players can spread out much more than a traditional curling club. "We've been able to assign specific rooms to specific activities. The post game social activities are a big part of the curling culture," explained Scott.
Scott said he spent all of August and September putting together a return to play document. "We've gone above and beyond the safety protocols." Scott said the club won't be having back-to-back draws and all rooms will be cleaned before the next group of curlers arrive. "Everything has changed but we are going to curl. We've done it for the past 60 years. Our members will feel safe," said Scott.
In Niagara Falls, club manager Jordan Brown said while there's no doubt the club will take a financial hit, the show will go on. "We will be running a very limited youth group on Sundays. We have 36 little rock curlers which is down from 45," said Brown. The maximum number of kids on the ice is 18 at any one time.
Brown said overall the membership is down about 35 per cent but what is unique to the Niagara Falls club is the significant number of American members who can no longer curl due to the border closure. Brown said Americans make up about 11 per cent of the total drop in membership. "We live and die by our members. It's their home away from home."
While the season will be a struggle financially for all clubs Brown said that thanks to government grants, donations and dedicated members, his club doesn't expect to take a too big financial hit. "We'll survive this year. It should be a minimal net loss."
Both clubs have been putting their ice in this week. Normally curling clubs would have started around the beginning of October but that has been pushed back a few weeks. Brown said his club plans to run until the end of April barring any COVID mandated closures and financial viability.
There will be no high school or university curling this season. St. Catharines was also supposed to host the under-18 provincial championships in January. That event has been cancelled.
Scott said that it's always the unknown of the COVID pandemic that makes things difficult. "It's challenging running a business not knowing what's going to happen next." Scott said it costs tens of thousands of dollars to put in the ice which is a big up-front cost should the season get shut down.
In the meantime Scott says, "We will see our fellow members, have a beer and have some fun." These days, that sounds good to most people. Cheers.