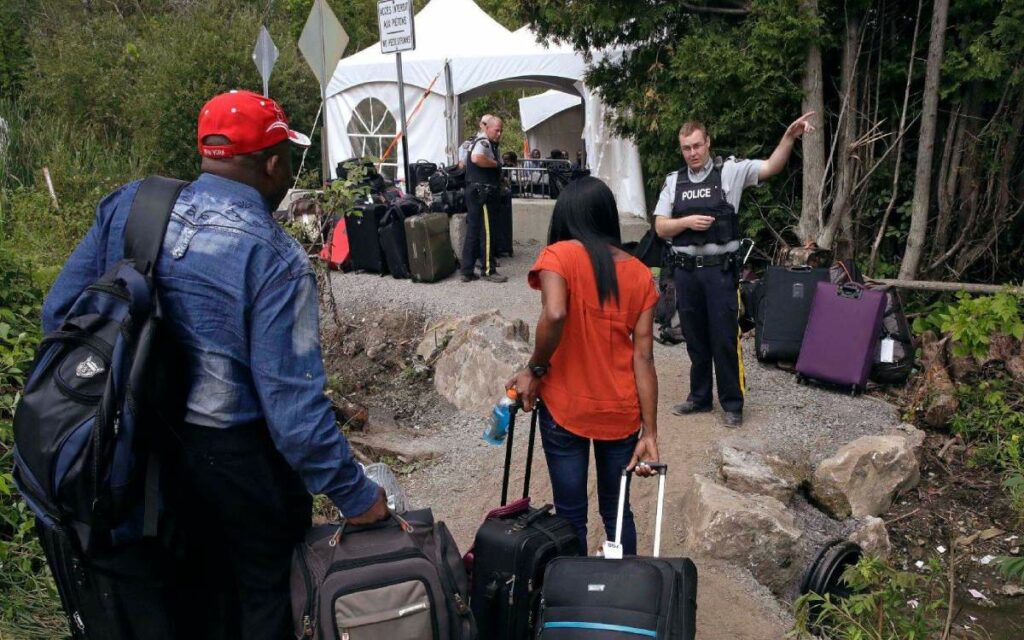 After closing a loophole in its Safe Third Country Agreement with the U.S., Canada successfully secured the infamous Roxham Road international crossing (pictured) earlier this spring. Image from 2017. Photo credit: AP/Charles Krupa
With the closure of Roxham Road and the repeal of Title 42 north and south of the border, respectively, it is a rocky road ahead for irregular migrants looking to enter Canada in hopes of asylum.
A small rural road in Quebec that borders woodland and farmers' fields in upstate New York has long been a strain on the legal migration process in Canada. Until last month, migrants seeking entrance into Canada would illegally enter through the road and claim asylum.
Due to the Canada-U.S. Safe Third Country Agreement, if a migrant entered Canada at an official port of entry, they were usually sent back to the US as they did not meet the criteria under the agreement for entry. If a migrant entered at a point between the designated ports of entry, like Roxham Road, they would be allowed to stay in Canada until their claims could be heard.
Given the high volume of people entering Canada this way, a backlog was created, and migrants who entered illegally were allowed to stay in Canada, often at the expense of taxpayers who footed the bill for hotels or other accommodations. 
In late March, Prime Minister Trudeau and United States President Joe Biden amended the agreement to allow migrants who enter illegally at the Canadian border to be returned to America and for America to do the same with those who enter illegally from Canada.
The change in policy has created a sharp decline in those who illegally cross into Canada for asylum. The Canada Border Services Agency (CBSA) reported that in January, there were 4,994 cases. February had a similar number of cases, and in April, 2,805 illegal migrants claimed asylum. 
Since the changes, CBSA has reported a total of 546 cases of people crossing between the Canadian designated ports of entry being processed. The RCMP intercepted 300 cases during the same time period and returned them to the United States.
With the Biden administration repealing Title 42, a Trump-era public health measure enacted to limit the spread of COVID-19 by allowing U.S. border authorities to quickly expel migrants, the number of people looking to enter Canada could become even lower. Though migrants will have an easy time crossing the US and Mexico border, their ability to make their way to Canada in hopes of asylum has become more difficult.
In a way, it seems like Canada has played a reverse Uno card on its neighbours to the south. Now, Canada has the ability to quickly expel illegal migrants, while the United States will have to face similar challenges that Roxham Road presented to Canadian officials. Biden's administration faces a difficult challenge in managing the political and financial implications of supporting migrants seeking asylum.
Though, Canada is not completely off the hook. As part of the new Safe Third Country Agreement, Canada has agreed to allow 15,000 more people from the Western Hemisphere to migrate to Canada legally. Given the current state of Canada's immigration system, plus a system that has tied itself up in red tape, meeting that goal may be a challenge.
No matter where you stand, it looks like a long road ahead for migrants and asylum seekers in Canada.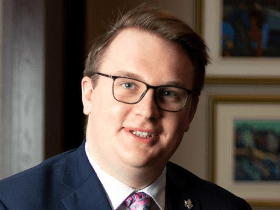 Daniel Perry is a consultant with Summa Strategies Canada, one of the country's leading public affairs firms. During the most recent federal election, he was a regular panelist on CBC's Power and Politics and CTV Morning Ottawa.