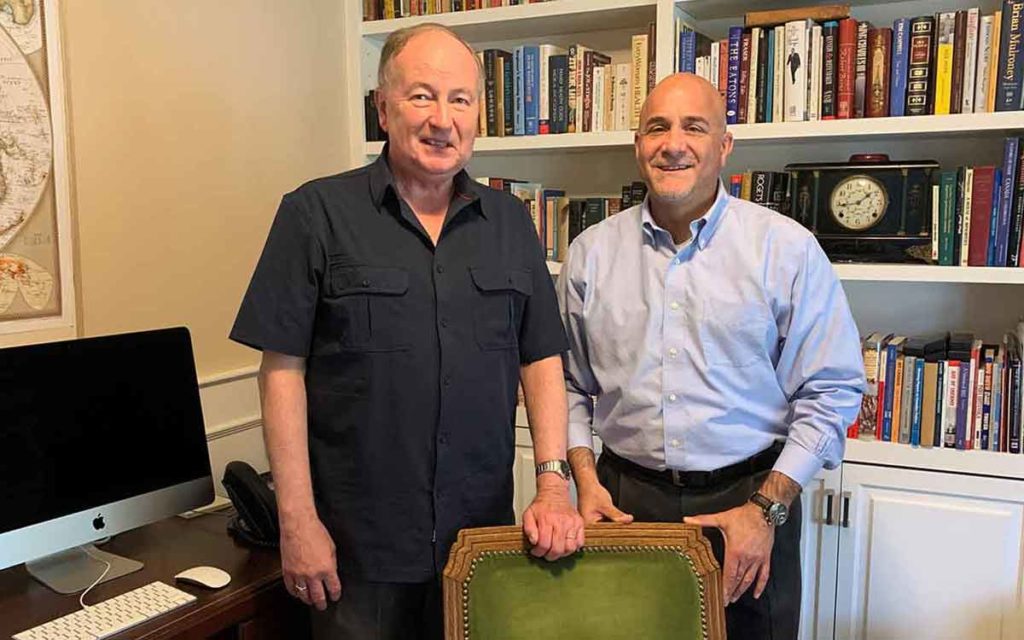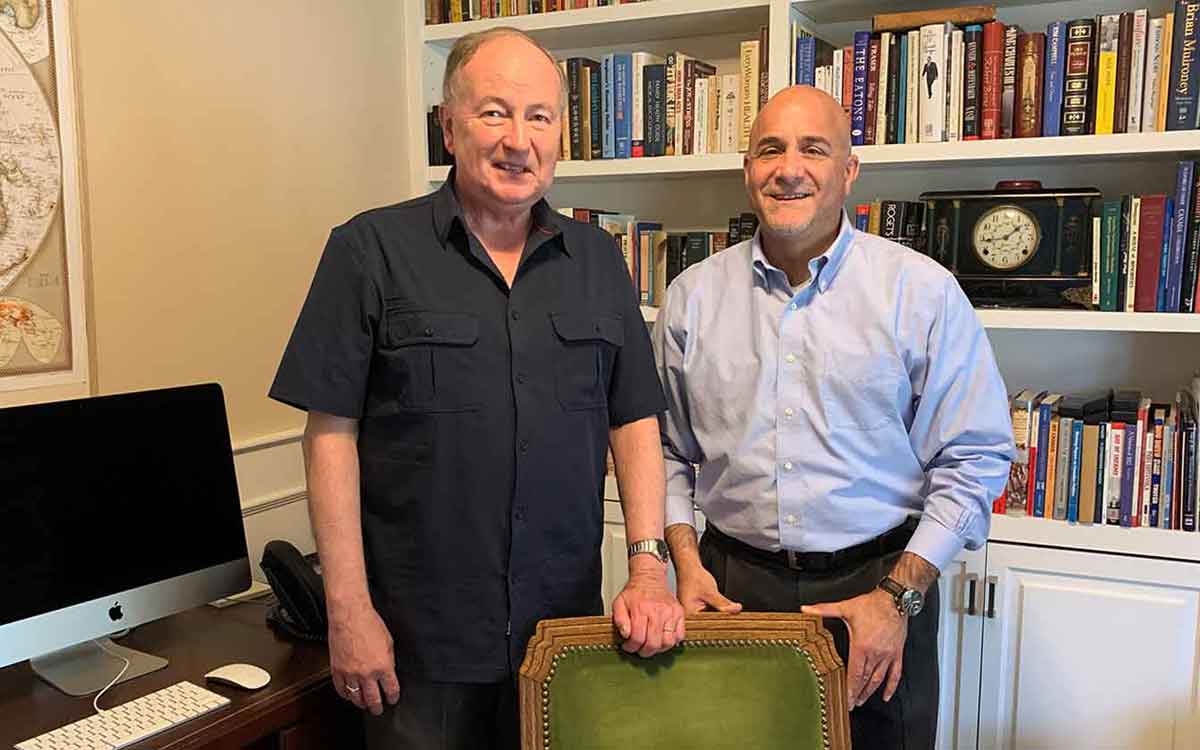 Former MP Rob Nicholson (left) is now the volunteer for Niagara Falls riding Conservative candidate Tony Baldinelli a former campaign volunteer and Nicholson staffer.
It's the start of another busy day of campaigning and the Honorable Rob Nicholson, the Member of Parliament who has served the Niagara Falls riding for over 24 years is having coffee and reminiscing with Tony Baldinelli, the Conservative candidate who is hoping to succeed his former boss to become the riding's next MP.
"It's really a full circle story," said Nicholson. "When I was first elected in 1984, over 30 years ago, Tony supported me and volunteered on my campaigns, and even worked for me in Ottawa beginning in 1988; now here I am volunteering on his campaign all these years later."
After spending time in both Ottawa and at Queen's Park in Toronto, Baldinelli, a life-long Niagara resident, returned home in 2001 and has spent the last 18 years working as the Senior Manager of Communications for The Niagara Parks Commission. He has been married to his wife Carol, a nurse, for 20 years, and the couple have a son, Daniel, who is thirteen. Baldinelli's wife and son, as well as their extended family have been actively engaged in supporting Tony's campaign run.
"I have been involved with politics and in public service for more than 30 years, so when Rob announced that he wasn't seeking re-election, we discussed his decision to retire and he suggested I place my name forward to make sure Niagara continued to have a strong voice in Ottawa," explained Baldinelli. "Rob has been a tremendous representative for the people of Niagara.  To me, he is the embodiment of what is good about politics, truly wanting to help people.  I am humbled and flattered that he has endorsed me and is fully supporting and working on my election campaign."
While seamlessly jumping from policy talk to Thanksgiving Day recaps, it is clear that the two have a comfortable familiarity that only those who have been through substantial life milestones and a long professional tenure share.
There's a pause in the banter, and the two simultaneously look over to the "chair".
Members of Parliament are allowed to buy the chair they once occupied, when they sat in the House of Commons, and Nicholson proudly displays his in his home. "It's a reminder," he says, "of the incredible time I was able to spend in Ottawa, to serve people, and to make life better for all Canadians. It's also a reminder of the level of responsibility we have to make the best possible decisions on behalf of the residents of our riding; it is something I have always taken very seriously."
Baldinelli, nodding along as his mentor and friend speaks, added, "I don't think there is a greater civic privilege than to represent our community, and advocate for the needs of those we serve."
Other candidates running in the Niagara Falls riding, which includes Fort Erie and Niagara-on-the-Lake, are: Mike Strange (Independent), Andrea Kaiser (Liberal), Brian Barker (NDP), Sandra O'Connor (Green Party) and Alex Taylor (People's Party of Canada).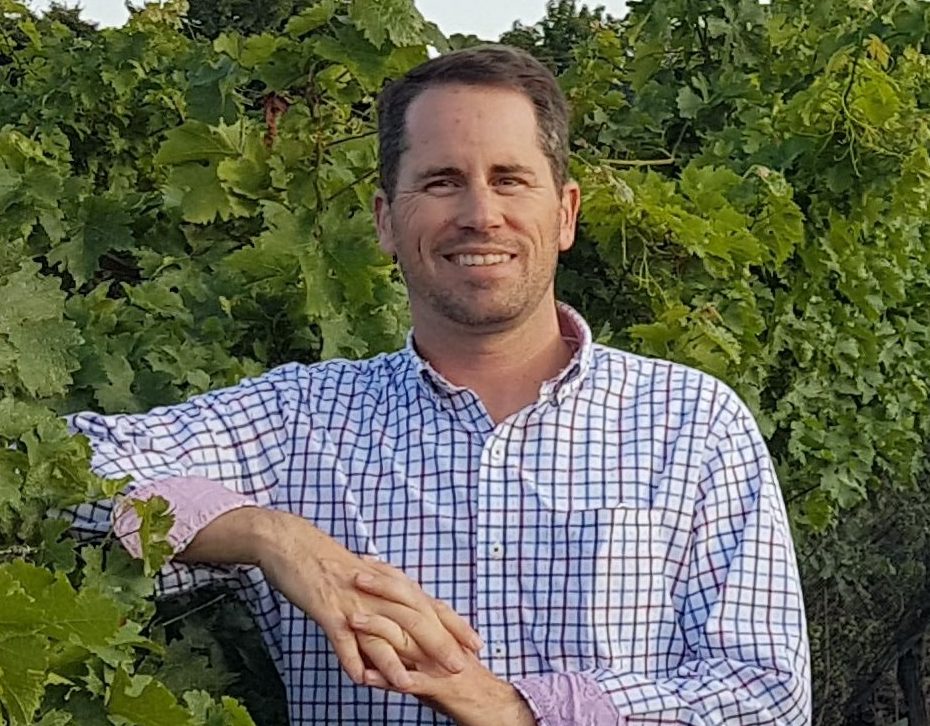 Kevin has spent over two decades as a public relations professional in a variety of sectors including professional sports, the arts, industry and healthcare.  After tiring of the daily commute to Toronto he returned to Niagara and launched The Niagara Independent, an online news source published twice weekly.
He is a graduate of Brock University, Niagara College and the Richard Ivey School of Business. He was named one of Niagara's 40 Under Forty in 2005.
Kevin is most proud of his twin daughters. He is also a triathlete and four-time Ironman finisher.