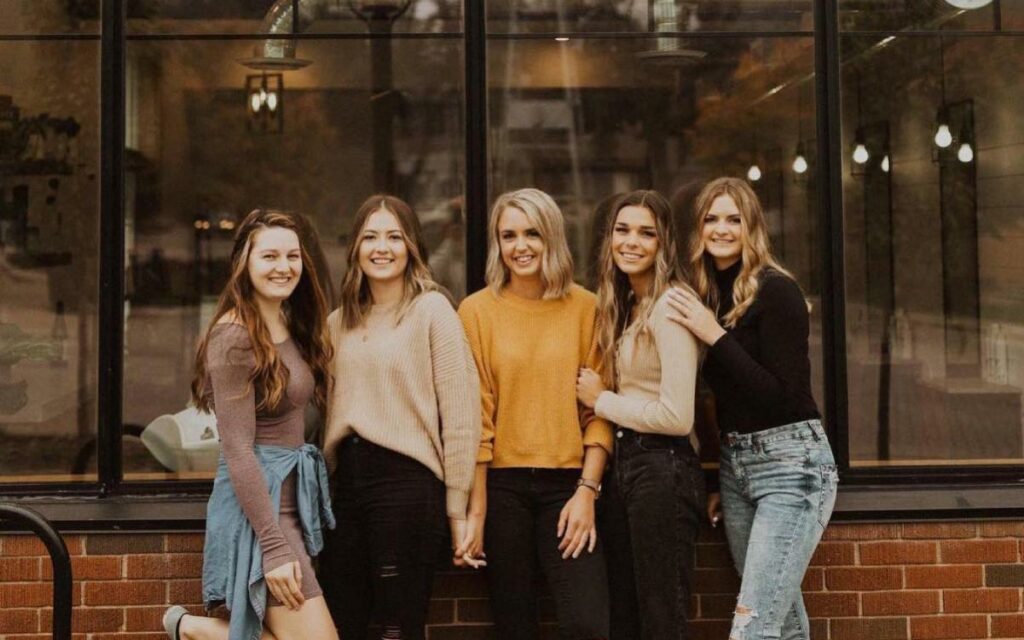 Colleen Slappendel (pictured, centre) opened her Pelham hair salon at the height of the pandemic in October 2020. Despite the inherent challenges in starting a small business, plus the added pressures of recurrent lockdowns and restrictions, she and her business prevailed, and continues to grow. Photo credit: Rooted Hair Studio
2020 was undoubtedly one of the toughest years on record for small business owners. However, even a global pandemic couldn't stop Colleen Slappendel from pursuing her dream of opening a hair salon in her home community of Fenwick.
"I had always wanted to stay in my hometown," Slappendel, owner of Rooted Hair Studio, shared in a recent interview with The Niagara Independent. "I wanted to be different from a lot of the bigger salons… it was worth the wait."
Slappendel said that she had been a hair stylist for several years prior to officially opening Rooted Hair in 2020. "I was previously self-employed renting a chair," she explained. "Going as far back as high school, starting my own business was always at the back of my mind – I was just never really sure that it would happen." 
As the years went by, however, Slappendel developed a loyal clientele that was continuing to expand. "As my business kept growing, I began looking for the chance to grow… even still, it took a couple of years for something ideal to come up."
Everything came together in the early months of 2020, just as the largest pandemic seen in a century was suffocating the global economy. Despite the stormy skies ahead, Slappendel was not phased. "I am a Christian girl, and I have a lot of faith. God told me when it was the time to take it, and so even though all this stuff was going on, I knew there's gotta be a reason."
The months and years thereafter presented Slappendel with many challenges. 
"I'm a small business, there was only one loan available, and I didn't apply because I wasn't big enough at the time," she explained. "And in the midst of all of this, I also had my own home, which I was getting money for, but not for the business. I also ordered a lot of equipment/materials, but there were delays… so rather than being able to start in July 2020, I wasn't able to open until October, and then you were only allowed so many people… I still did a ribbon cutting ceremony, but only with family and close friends."
"And then I had to close my doors twice during the lockdowns." 
In the face of immense trials and tribulations, however, Slappendel was amazed by the support she received. "Our community really showed up… I had people reach out and tell me they would be willing to work something out if I needed anything", she said. "And when things began to open back up, other salons remained closed and everything was by appointment only, the name and publicity of my business grew quickly." 
"When I look at where things are at now, I have to say I wasn't sure I'd be here this quickly." 
"I'm really pleased."
When asked what advice she would give to other young entrepreneurs, Slappendel shared some key thoughts. 
"Know your financial situation really well – there's a lot of expenses in owning a business – get a good handle on those as soon as you can. And if it's something you really want, keep going… when it doesn't happen right away that doesn't mean it's the end."
"You just gotta keep moving… keep pushing through."
Rooted Hair Studio is open five days a week (Tuesday to Saturday) and currently employs five stylists. Those interested in hearing more about their services and/or booking an appointment are invited to visit their website.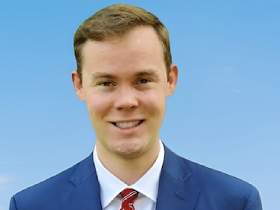 Nick Redekop completed his Honours Bachelor of Arts Degree in Labour Studies at Brock University. He has previously served in municipal and federal politics. In his free time, Nick enjoys following sports, taking part in outdoor activities, and reading biographies. Nick resides in Niagara Falls