Premier Doug Ford and Minister of Education Stephen Lecce walk the halls of a Whitby high school last August. Photo credit: The Canadian Press/Nathan Denette
Ontario's long-awaited plans for the return of students to school next month were announced this week, adding some certainty for parents and teachers but also raising questions. Key elements of the government's approach include continued requirements for masking for all students starting in Grade 1, and an emphasis on physical distancing, cohorting and hygiene measures such as hand washing and enhanced cleaning practices. 
The province is also adding a further $25 million for classroom air filtration to the roughly $600 million the government has already devoted to these upgrades. Education Minister Stephen Lecce has promised that every classroom in Ontario will have purified air. Field trips, school assemblies and extracurricular activities will also be permitted to resume, including body contact sports.  
The plan does not include mandatory vaccinations for anyone, whether teachers, other education workers or students. Data show that currently, about half of young people between 12 and 17 have been fully vaccinated, with that number continuing to climb. For those students over the age of 12 who have not been vaccinated, more stringent isolation requirements will be imposed in the case of an outbreak. When commenting on the plan, Chief Medical Officer of Health Dr. Kieran Moore added that specific measures for public health units to follow in dealing with outbreaks of the virus will be announced soon.  
The critics were out in force, as usual. Despite the support of many medical professionals, some outspoken doctors believe the plan to be too risky. Much of the criticism, including that from Liberal leader Steven Del Duca, focused on the fact that the government would not force vaccination. Del Duca has been on the record for some time saying that teachers, education workers and front-line health care workers should be required to be vaccinated. 
The government continues to strongly recommend vaccination, however, and it should not be unreasonable to expect supposedly responsible adults such as teachers and other school staff to choose to be vaccinated voluntarily without a heavy-handed government forcing them to do so.  
Another target of criticism was Dr. Moore's comment that dealing with COVID-19 going forward should be "normalized" – in other words, treated as yet another seasonal illness that would likely be with us for many years to come, like other flu bugs. This approach is similar to that recently cited by Moore's counterpart in Alberta, Dr. Deena Hinshaw, who said it was time to broaden the health care system's approach beyond COVID-19, as soon the usual autumn flu and cold season would be upon us and demand attention and resources. 
Despite criticism of the Ontario plan for being too risky, the Ford government is actually being more cautious in its approach than some other provinces. BC, for instance, has made no changes to the school opening plan it announced months ago despite the rise in cases of the Delta variant in that province.  Saskatchewan is also being less restrictive than Ontario, as it will not require masking or physical distancing. And although Ontario was criticized for not coming out earlier with their back to school scheme, some provinces still have not made their plans public.   
Overall, the Ontario plan attempts to achieve a balance between permitting students to return to a more normal in-person learning environment than they have experienced in some time, while maintaining measures to ensure reasonable safety standards. The plan will empower public health units, school boards and others to be able to react quickly to outbreaks and changes in conditions as needed.  
Although this unpredictable virus will surely continue to throw curve balls in the months ahead, the Ontario plan strikes a reasonable compromise that should hopefully start to heal the damage that has been done to students' mental health and educational attainment by the provinces' extended school closures.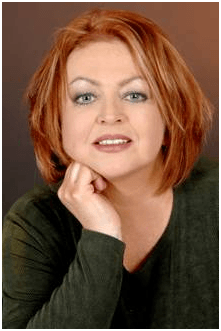 Catherine Swift is currently President and CEO of Working Canadians (www.workingcanadians.ca.  Prior to that, Catherine Swift had been with the Canadian Federation of Independent Business since September 1987, initially as Chief Economist. She became Chair in June 1999 after being named Chief Executive Officer in July 1997 and President in May of 1995.  Her various responsibilities included coordinating policy issues at federal, provincial and municipal levels of government, representing CFIB with politicians, government, business, media and other groups.
Ms. Swift has worked with the federal government in Ottawa holding several positions with the Departments of Consumer and Corporate Affairs, Industry and Communications. Her areas of specialization included corporate and industrial analysis and international trade. Catherine Swift has a MA in Economics.
She has published numerous articles in journals, magazines and other media on such small business issues as free trade, finance, entrepreneurship and women small business owners. Ms. Swift is a Past President of the Empire Club of Canada, a former Director of the C.D. Howe Institute and past President of the International Small Business Congress. She was cited in 2003 and again in 2012 as one of the top 100 most powerful women in Canada by the Women's Executive Network.