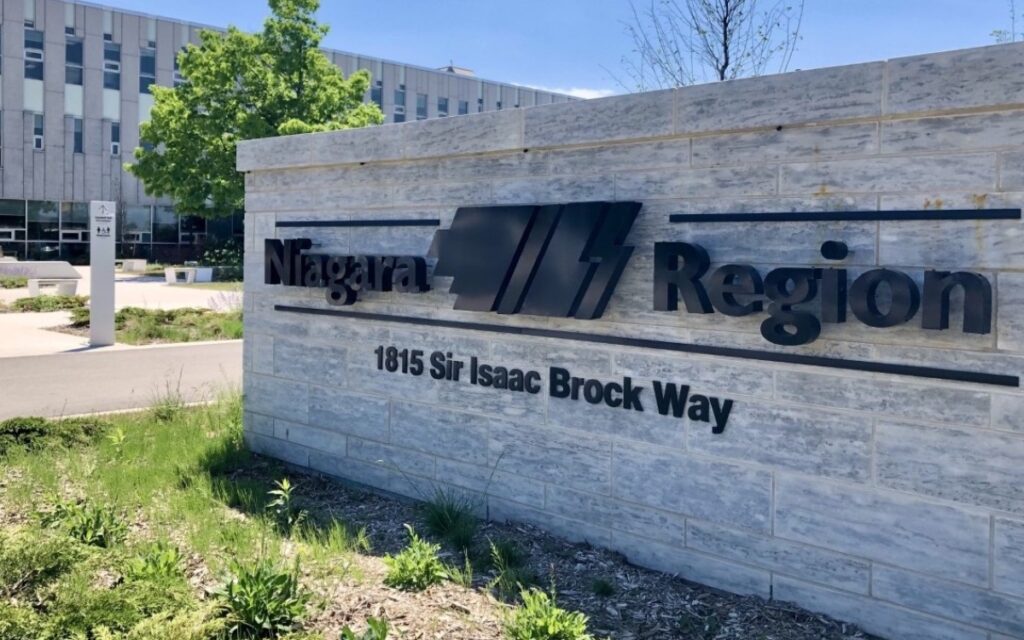 Last term's head of council Jim Bradley only confirmed candidate to date, with several hopefuls speculated. Photo credit: The Niagara Independent
While all seems quiet on the municipal front, there is currently a lot of noise going on behind-the-scenes amongst newly elected regional councillors. 
In less than three weeks, Niagara Regional Council will internally select the member who will chair the governing body for the next four years. 
St. Catharines regional councillor Jim Bradley, last term's head of council, has confirmed that he will once again contest for the position of chair. 
The longtime Liberal MPP and former McGuinty and Wynne-era cabinet minister first entered municipal politics after losing his provincial seat in 2018. He was selected as regional chair by his colleagues on the first ballot in 2018, gaining support from 19 of the Region's 31 elected representatives. 
Bradley, who will become an octogenarian part-way through the upcoming term in early 2025, is thus far the only councillor-elect to definitively say whether they are running.
There are, however, a number of challengers rumoured to be weighing their options. 
Two-term Lincoln regional councillor Rob Foster recently told local media that he has "interest in the position". 
Foster, an information technology professional by trade, was a local councillor in the Town of Lincoln for the better part of two decades before getting elected to the regional level in 2018. 
He was named chair of the Niagara Peninsula Conservation Authority (NPCA) earlier this year and previously served as chair of the Region's Corporate Services Committee. 
Foster was one of three candidates to throw their hat in the ring in 2018 alongside eventual winner Jim Bradley and Welland regional councillor Leanna Villella. He finished third, earning five votes. Villella came second with seven.
It's uncertain whether Villella, a two-time regional councillor who previously ran for the Conservative Party of Canada in Niagara Centre, will once again seek the regional chair position. One source with knowledge of some of the behind-the-scenes machinations currently taking place said the Welland representative's name has come up more than once as a possible candidate. 
Outside of the three hopefuls from 2018, two other councillors are rumoured to be seriously considering a run. 
Multiple sources informed The Niagara Independent that three-time regional councillor from Niagara Falls Bob Gale is presently gauging the temperature of the incoming council, seeing if he has the numbers to win. 
If he were to put his name forward, Gale would be the most experienced at the regional level of the rumoured candidates. 
He was first elected to Niagara Regional Council in 2014. Gale, himself a former police officer, served as chair of the Niagara Regional Police Board from 2014 to 2018.  
Gale ran for the Ontario PCs in Niagara Falls this past June. He finished second to incumbent MPP Wayne Gates. 
The final potential candidate rumoured to be contemplating a run for regional chair is newcomer from Port Colborne Fred Davies.
Davies, like his possible opponent from Niagara Falls, also ran for the Ontario PCs in the provincial election earlier this year. Davies lost to incumbent MPP Jeff Burch by a mere 854 votes in the fifth closest race around the province. 
A successful small business owner, running a craft brewery and restaurant in his hometown, Davies previously served two terms as a school board trustee in the 1990s. 
He ran for mayor in Port Colborne in 2014, earning 33 per cent of the vote and finishing a respectable second place behind well-known, long-time former MP John Maloney.
The vote for chair is traditionally held by secret ballot. However, in 2018 it was held as an open ballot after regional councillor-elect Laura Ip put forward a motion to have members' picks made public. Ip reportedly plans to do the same this year. 
The chair will be elected at the new council's first meeting on November 24.