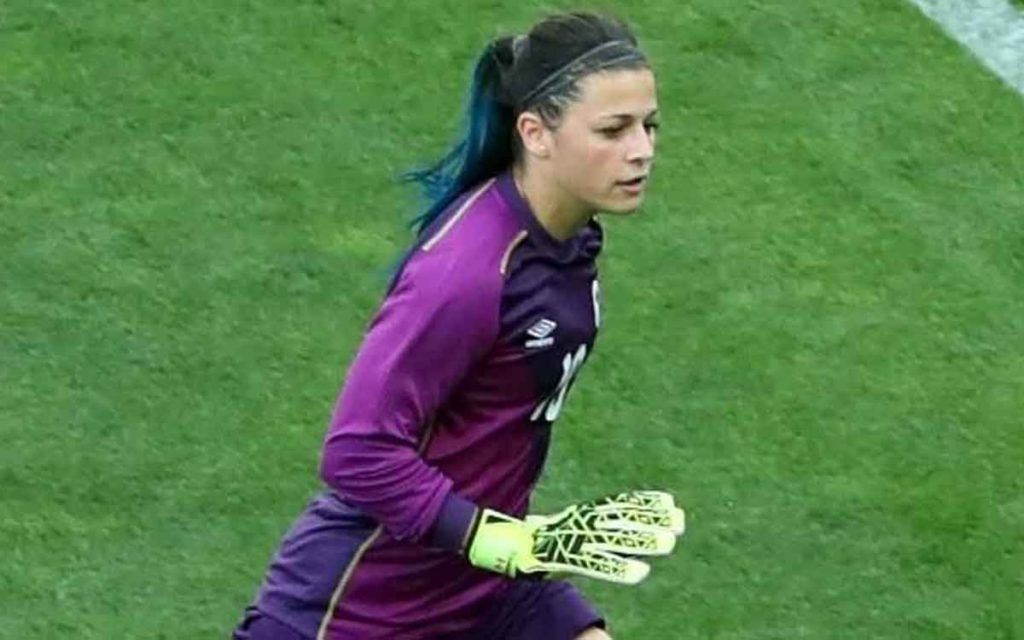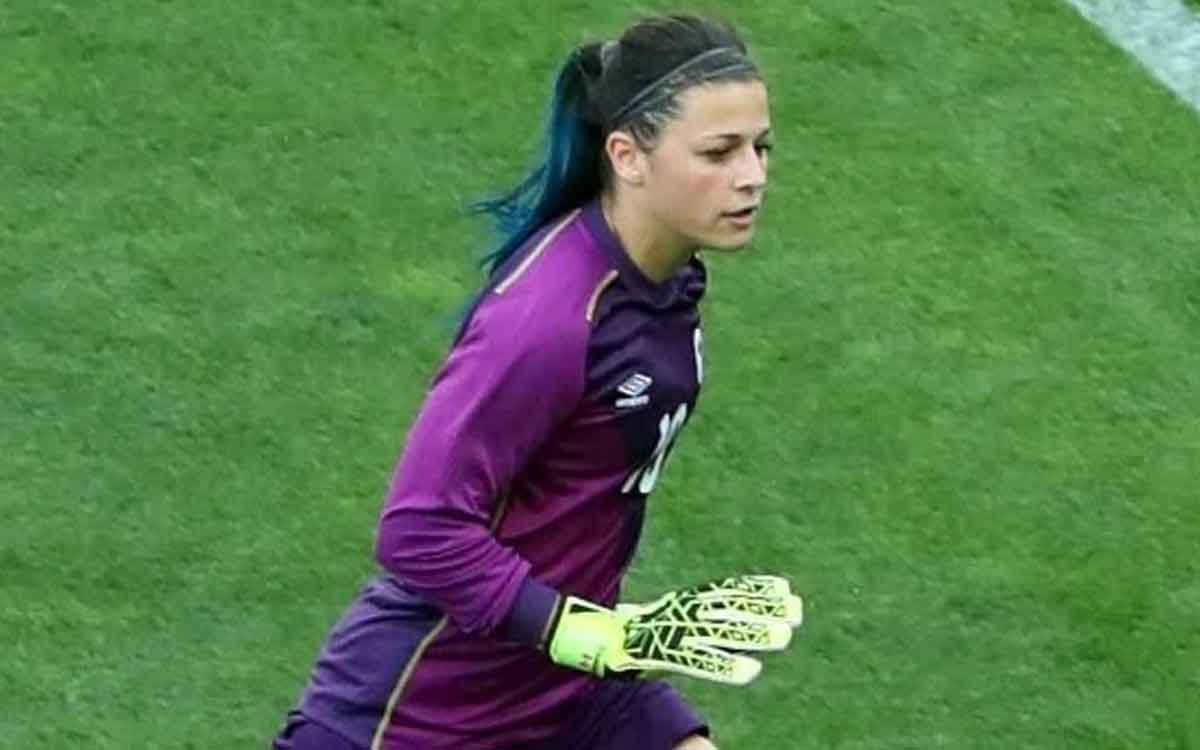 Welland's Sabrina D'Angelo is one of Canada's top soccer goalkeepers.
Sabrina D'Angelo has represented Canada at some level since she was 14 years old.
The Welland native, and soccer goalkeeper, has proudly worn the red and white at the provincial, national, and international level.
Appearing in the World Cup and Olympics, D'Angelo continues to hone her skills now playing professionally in Sweden for Vittsjö GIK.
However, the Rose City is where it all started for the now 27-year old.
"I miss my mom and dad and my brother," said D'Angelo as she joined the Niagara Sports Report on 610 CKTB from her home in Sweden.
"It's always tough being away from home during holidays or birthdays, but this is my dream right now and they know that and I'm very grateful that they support me."
D'Angelo's dream of playing soccer at the highest level provided her with an education from the University of South Carolina where she made 83 appearances. During her freshman season alone she was named SEC (Southeastern Conference) Co-Defensive Player of the Year, SEC Freshman of the Year, and SEC Goalkeeper of the Year. She was the only freshman goalkeeper in the nation to make an All-Region team.
From South Carolina, the 5'7" keeper would turn professional playing just over the border for the now defunct Western New York Flash for a season. The Flash would become the North Carolina Courage and D'Angelo would shine there for two seasons.
So how does one decide to join a pro team in Sweden in 2018? A Canadian connection, believe it or not.
"I was actually fortunate enough to get into Sweden because of our assistant coach with the (Canadian) National team," D'Angelo said. "He's from Sweden, and he helped me get in with this team, and honestly it was very difficult to get into this team before he got me in this league because it's hard for them to trust whether us internationals (players) are actually worth the cost.
I love it here. I love the team, and I love the people."
Vittsjo's season is well underway, as the popularity of women's soccer in Sweden continues to grow.
"I think with Sweden doing so well last year in the World Cup it definitely sparked a little bit of interest with the nation," explained the 2012 U-20 Canadian Player of the Year.
D'Angelo's resume continues to grow, but nothing will top wearing the red maple leaf, and representing Canada during the Olympics.
"The Rio (Brazil) Olympics was an all-time high for me," D'Angelo said. "And that year in general, 2016. Winning the bronze (medal) for Canada and then coming back to club – the Western New York Flash and winning the league there.
2016 was a high, and then last year the World Cup, it being my first World Cup, even though we underachieved as a team it was a huge honour – it was a whirlwind of emotions – to be on the world stage and represent my country was like nothing before."
D'Angelo hopes to continue playing for the country for "at least one more cycle, so four years – and possibly another four years after that."
Not too bad for a Welland Notre Dame high school grad.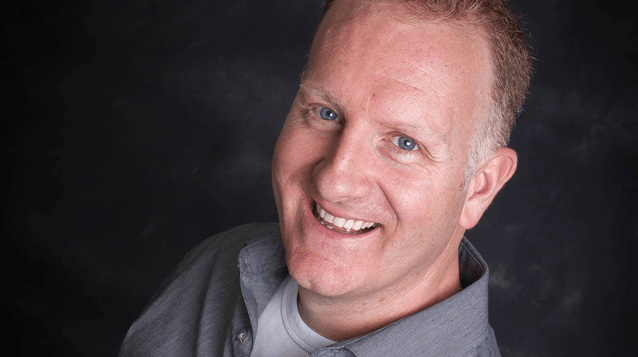 Rod Mawhood is a lifelong Niagara native who has had the pleasure of working in all three mediums – Radio, Print and TV – for over 20 years. His first announcing gig was with the then St. Catharines Stompers. Since then he's worked in radio and TV in Toronto, and currently is the announcer for the Niagara IceDogs and Niagara River Lions.
Rod also covers the Buffalo Bills for FOX Sports and the Buffalo Sabres for NBC Sports.