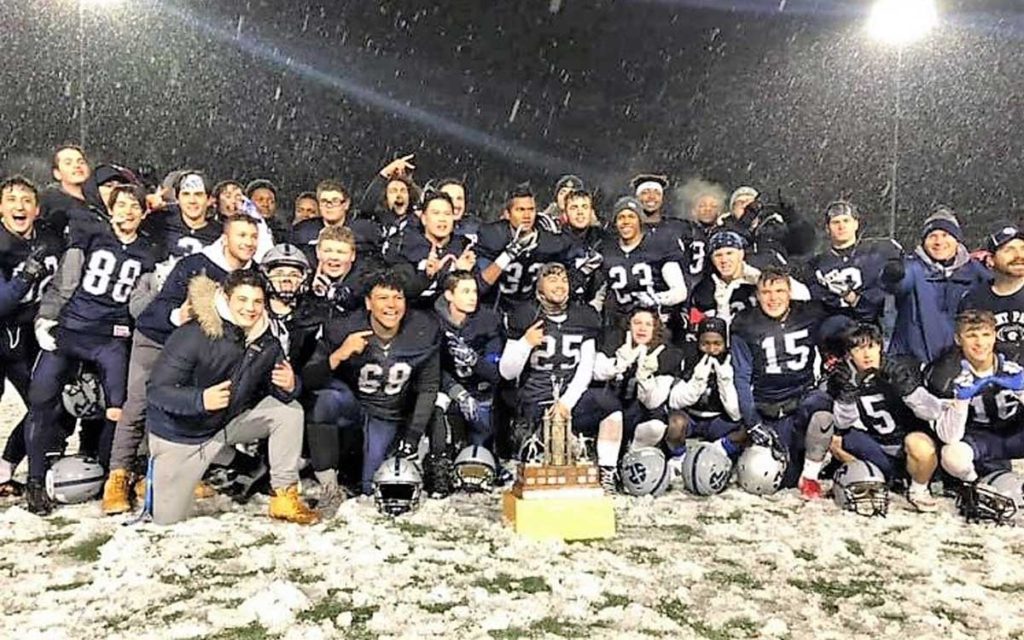 The Saint Paul Patriot's football team celebrates their Niagara high school football championship. The team now heads to Ottawa to play in the Golden Horseshoe Bowl.
The Saint Paul Patriots high school football team from Niagara Falls is headed to Ottawa next Monday for a one game championship showdown with the Lorne Park Spartans from Mississauga.
After a somewhat surprising playoff run that saw them defeat A.N. Myer and then Hamilton Westmount, the Patriots find themselves in a position to win the Golden Horseshoe Bowl in the nation's capital Tuesday morning. Head coach Rick Oreskovich said the key to the team's success is not looking too far ahead. "We're the kind of team that does it play by play and handles the challenge in front of us."
The Patriots, who lost to the Spartans in an exhibition game back in mid-September, know they will have to be better this time around. "The team we're playing is one of the top teams in the province and when we played them in that exhibition game, they handled us," said Oreskovich. But he added: "They were ready and we weren't." Oreskovich said the Spartans' quarterback is: "a big, strong kid and he'll be a handful."
Patriot football fans can rest assured their team will be much better prepared after a season of practices and games under their belt, including some character building come-from-behind wins. Take, for example, the playoff game against A.N. Myer when the Patriots were down 21-0 early in the game. "We didn't flinch," said the Patriots' coach. "We made some big plays and we were fortunate to ride the wave of some luck."
Oreskovich highlighted his four seniors (12B) who will be playing their last high school football game: Patrick Griffi, William Schmahl, Carlo Calderon-Barahora and Jemar Graham. "They play both offence and defence and they are good leaders. They're good kids."
The Patriots grade 11 starting quarterback, Devin Schiller-Cleveland, will be counted on to continue to make big plays and lead his troops down field with confidence and poise. "He's improved game by game and has made great strides in his confidence, throwing accuracy, and running the ball," said Oreskovich.
When asked if he had anything new in the playbook for the championship game, the veteran coach said there isn't enough time to dramatically change things. "Our offence already has a lot of plays, now it's about practicing hard and executing the game plan. We need to follow our plan and persevere."
The Patriots will board the bus and head to Ottawa Monday morning.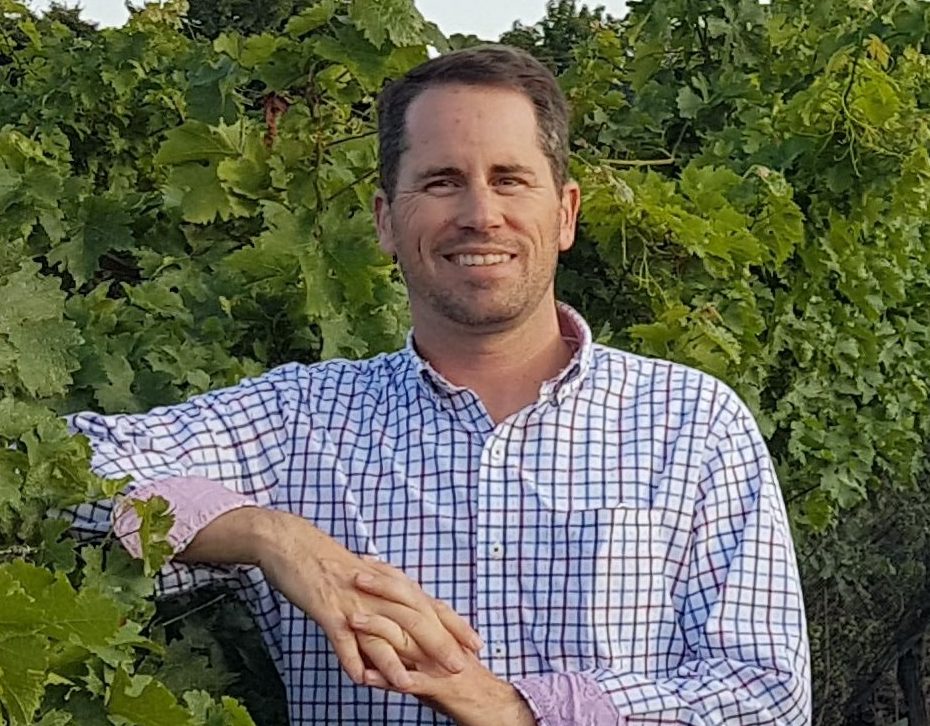 Kevin has spent over two decades as a public relations professional in a variety of sectors including professional sports, the arts, industry and healthcare.  After tiring of the daily commute to Toronto he returned to Niagara and launched The Niagara Independent, an online news source published twice weekly.
He is a graduate of Brock University, Niagara College and the Richard Ivey School of Business. He was named one of Niagara's 40 Under Forty in 2005.
Kevin is most proud of his twin daughters. He is also a triathlete and four-time Ironman finisher.