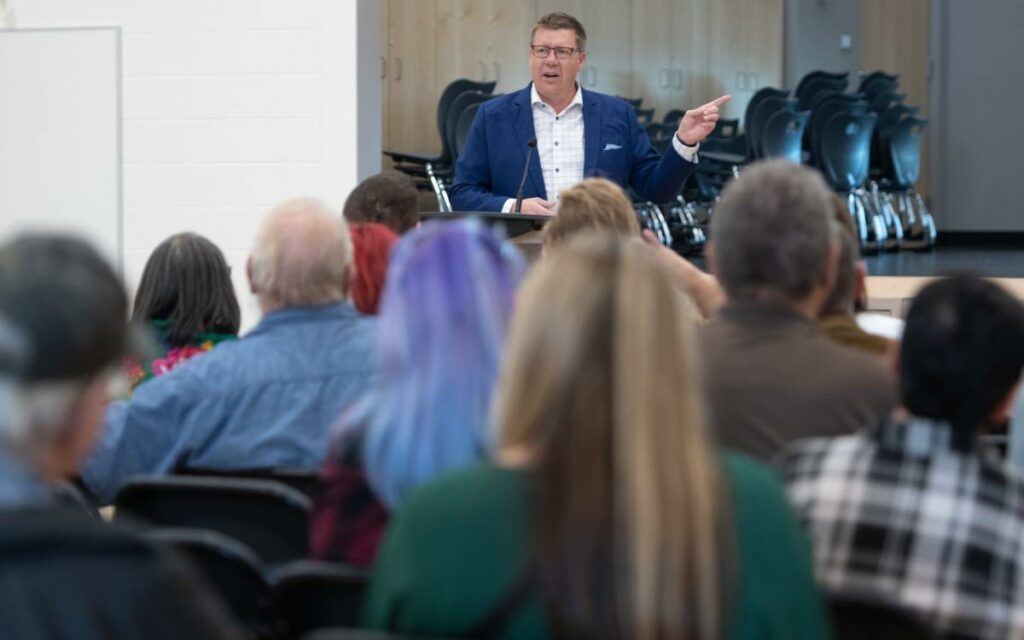 Premier Scott Moe (pictured) said he was "extremely dismayed" by the court's recent decision to grant an injunction halting the government's "Parental Inclusion and Consent Policy" from moving forward. Photo credit: Twitter/Scott Moe
Once again, the threat of a provincial government other than Quebec to use the Notwithstanding Clause in the Canadian Constitution has caused somewhat of a ruckus. The fact that the issue involved is a very contentious one just magnifies the extent of the ruckus involved. The province in question is Saskatchewan, and the issue is that of so-called sexual orientation and gender identity – now commonly known as SOGI – in our public schools. 
As I have written in previous columns, the Saskatchewan government has laid down the gauntlet on the SOGI agenda being pursued so very actively in the public school system in Saskatchewan and every other province across the country, to varying degrees. Saskatchewan had the particularly offensive experience of a classroom presentation by Planned Parenthood which made available some very sexually explicit information to Grade 9 students. Although Planned Parenthood apologized for the mistake, the province has banned that organization from presenting in classrooms for the foreseeable future. 
The issue of exactly what sex education and gender identity information is being conveyed to children ranging from very young kids to teenagers has blown up in recent months as parents have become more aware of what their children are being exposed to and as the issue has gained traction among a number of interest groups on both sides. The September 20, 2023 1 Million March for Children has elevated the issue in the public consciousness and also encouraged its opponents to undertake counter-protests. 
In August 2023, the heated debates around the issue led to the Saskatchewan government's Education Minister introducing new rules requiring students under 16 to obtain parental consent before they could change their pronouns or their first names in a school environment. The policy, called the "Parental Inclusion and Consent Policy", was legally challenged by an LGBT organization which claimed the decision was unconstitutional. Subsequently, a Regina judge granted an injunction to halt the government policy. The decision was made by Court of King's Bench Justice Michael Megaw last week, and stops the policy for now until the court can conclude a legal challenge that is pending on whether the policy violates children's rights to security and privacy. 
In response to this court injunction, Saskatchewan Premier Scott Moe said he will not hesitate to invoke the Notwithstanding Clause to override the court's decision. Moe commented that the government was "extremely dismayed" by the court's decision. Moe added that he would be recalling the legislature earlier than planned on October 10 to introduce the Notwithstanding Clause, which if invoked would override portions of the Canadian Charter of Rights and Freedoms for a five-year period. 
The invocation of the Notwithstanding Clause seems only to be controversial in Canada when a province other than Quebec tries to use it. Going back to its origins, it was the insistence of provincial Premiers to include this Clause back when the Charter was being established as a means of pushing back against judicial overreach. Although at the time Prime Minister Pierre Trudeau did not like the Notwithstanding Clause, he ended up accepting it as the way to get the Charter approved by the provinces. Although Saskatchewan has received much criticism for its threat to use the Notwithstanding Clause, the way in which that province plans to apply it is very much consistent with the reasoning behind why the clause was incorporated into the Charter in the first place. 
This debate is especially timely considering that many questions have arisen of late regarding the state of our judicial system. The current Liberal government has been found to install an inordinately large number of Liberal Party contributors into judicial roles in recent years. Even Jody Wilson-Raybould, when she was Justice Minister, commented that the judicial appointment process was overly partisan – and she was a Liberal Cabinet Minister. Unfortunately, a number of recent court decisions which have appeared to skew partisan have led to Canadians having less confidence in our justice system, which is never a good development. 
Premier Moe's actions also have the solid support of a majority of Canadians, according to recent public opinion polls. An Angus Reid poll showed that 43 per cent of Canadians believe that parents should be informed and give consent if their child wants to change how they identify. That poll also showed that only 14 per cent of respondents say parents should have no role in this decision. About 35 per cent believe that parents should be made aware of changes in this regard, but parental consent should not be required. Not surprisingly, Canadians with children younger than 18 had much stronger feelings about parental consent than those who did not have school-aged children.
This issue will undoubtedly remain in the headlines for some time to come with strong opinions on both sides. Considering that opinion polls show most Canadians in favour of Scott Moe's stance – as well as that of New Brunswick Premier Blaine Higgs, whose province took the first steps in favour of parental rights, it will be an interesting battle. And if our judicial system takes a stance opposed to that of the majority of Canadians on an issue as important as the rights of parents regarding their own children, it will call our entire judicial system into question. Clearly this will be a pivotal issue for Canadians, politicians and our system of justice for some time to come.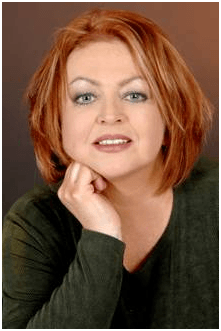 Catherine Swift is President of the Coalition of Concerned Manufacturers & Businesses of Canada (CCMBC). She was previously President of Working Canadians from 2015-2021 & President & CEO of the Canadian Federation of Independent Business (CFIB) from 1995-2014. She was Chief Economist of the CFIB from 1987-1995, Senior Economist with TD Bank from 1983-1987 & held several positions with the federal government from 1976-1983.
She has published numerous articles in journals, magazines & other media on issues such as free trade, finance, entrepreneurship & women business owners. Ms. Swift is a past President of the Empire Club of Canada, a former Director of the CD Howe Institute, the Canadian Youth Business Foundation, SOS Children's Villages, past President of the International Small Business Congress and current Director of the Fraser Institute. She was cited in 2003 & 2012 as one of the most powerful women in Canada by the Women's Executive Network & is a recipient of the Queen's Silver & Gold Jubilee medals.
She has an Honours BA and MA in Economics.