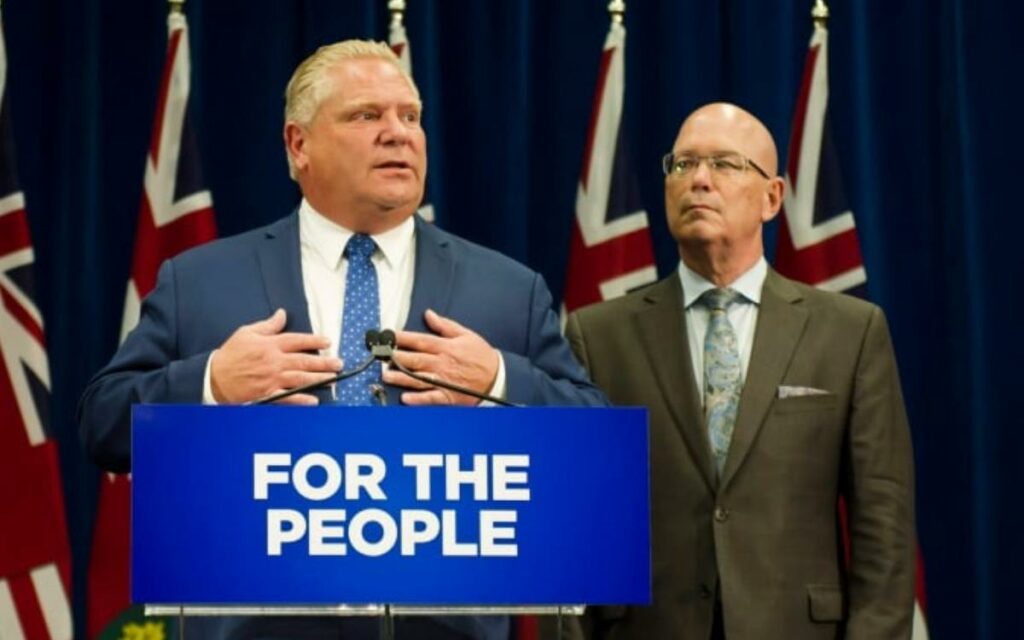 This latest issue regarding the Greenbelt is unlikely to go away, and the Ford government is going to have to do something more substantive than keep insisting its approach is the right one. Pictured are Premier Doug Ford and Minister of Municipal Affairs and Housing Steve Clark, Sept. 10, 2018. Photo credit: Canadian Press/Christopher Katsarov
Here we go again! It seems every time the Ontario government prioritizes housing development, a scandal ensues. It doesn't seem to matter whether the Liberals or Conservatives are in power at the time, as there is invariably questionable activity involving the government and big developers in the province. The latest involves the Ford government's opening up of parts of the Greenbelt to housing development, and whether or not certain developers close to the government were given privileged information as to which lands were being prioritized for development, and whether those developers actually influenced those decisions. Although Ford did remove some lands from the Greenbelt for development, he also designated other lands to be included in the Greenbelt as an offset. 
Ever since the Ford government said it was going to open parts of the Greenbelt to housing development, there have been rumors of some developers being included in the decisions as to which parcels of land should be made available. The latest foofaraw was triggered by a report from Ontario's Auditor General (AG), Bonnie Lysyk, who found that certain developers with ties to the Housing Ministry had been favoured over others. Lysyk stated the Ontario government proceeded to act "with little input from experts". She also said the government had not taken the time to properly evaluate the environmental risks of removing some lands from the Greenbelt, and the resulting impact on prime agricultural land. 
The Ford government has to date responded that the need for housing is great and that they are simply working to build necessary housing as quickly as possible. One of Lysyk's other criticisms was that there was no proper process the government followed to designate some Greenbelt lands as available for development. Ford conceded that the process to determine which parts of the Greenbelt should have been opened up for development could have been better, but justified his government's actions by the acute need for housing. 
Ford also criticized the AG for getting into areas he believed were not within her purview. Lysyk's 10-year term as AG is over next month, and she has done a stellar job during that time. When she was highly critical of the McGuinty/Wynne governments when they were in power, Conservatives were delighted with her findings. Now that they are under the microscope, they are questioning the same person they lauded when in opposition. Ontarians can only hope that Bonnie Lysyk's successor will be as diligent, dogged and even-handed as she has been. The fact she has been equally disliked by all governments she has served is a testament to her professionalism and thoroughness. 
The various complexities of the housing conundrum have once again emerged as a result of the attention paid to this latest scandal. Everyone is aware Ontario and other parts of Canada are in dire need of more housing, in large part as a result of the federal government's determination to radically increase the number of immigrants, refugees and migrants admitted into Canada. But the solutions are not so simple. So-called affordable housing is desperately needed in various Ontario housing markets which are currently priced out of reach of most middle-class families, let alone those with less than middle-class incomes. It's not as easy as just "building more houses". 
Many environmental activists have said there is no need to open up the Greenbelt as there are other less environmentally sensitive areas where more housing can be built. However, much of that housing would have to be in the form of increased density condominiums or townhouses. Although that might solve some of the problems, many potential homeowners do not want to live in high-density areas, but want single family housing with the classic suburban backyard. As far as the Greenbelt lands go, the likelihood is that much of this property will be developed with relatively high-end housing which, although also in demand, will not do anything for the affordable housing crisis. 
The Ford government has to date said it had no intention of reversing its decision as the demand for housing is great and must take priority. But this issue is unlikely to go away, and the government is going to have to do something more substantive than keep insisting its approach is the right one. As it stands, Ontario's integrity commissioner has not yet reported on the deals, and the OPP is considering whether or not to have a criminal investigation. 
At a minimum, the government should put in place a transparent, detailed process to determine how land appropriate for new housing development should be identified and developed. It also needs to ensure all of the different kinds of housing necessary are given equal attention – affordable, middle class and more expensive housing. The lack of such a process invites criticism of current practices on the basis of favouritism and cronyism, which is justified. 
All governments continue to talk about the necessity of building new housing, yet virtually none have a well thought-out, sensible plan for doing so. Given the urgency of the housing issue in Ontario and Canada, this needs to change. ASAP.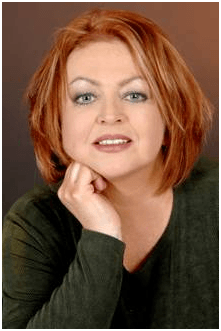 Catherine Swift is President of the Coalition of Concerned Manufacturers & Businesses of Canada (CCMBC). She was previously President of Working Canadians from 2015-2021 & President & CEO of the Canadian Federation of Independent Business (CFIB) from 1995-2014. She was Chief Economist of the CFIB from 1987-1995, Senior Economist with TD Bank from 1983-1987 & held several positions with the federal government from 1976-1983.
She has published numerous articles in journals, magazines & other media on issues such as free trade, finance, entrepreneurship & women business owners. Ms. Swift is a past President of the Empire Club of Canada, a former Director of the CD Howe Institute, the Canadian Youth Business Foundation, SOS Children's Villages, past President of the International Small Business Congress and current Director of the Fraser Institute. She was cited in 2003 & 2012 as one of the most powerful women in Canada by the Women's Executive Network & is a recipient of the Queen's Silver & Gold Jubilee medals.
She has an Honours BA and MA in Economics.