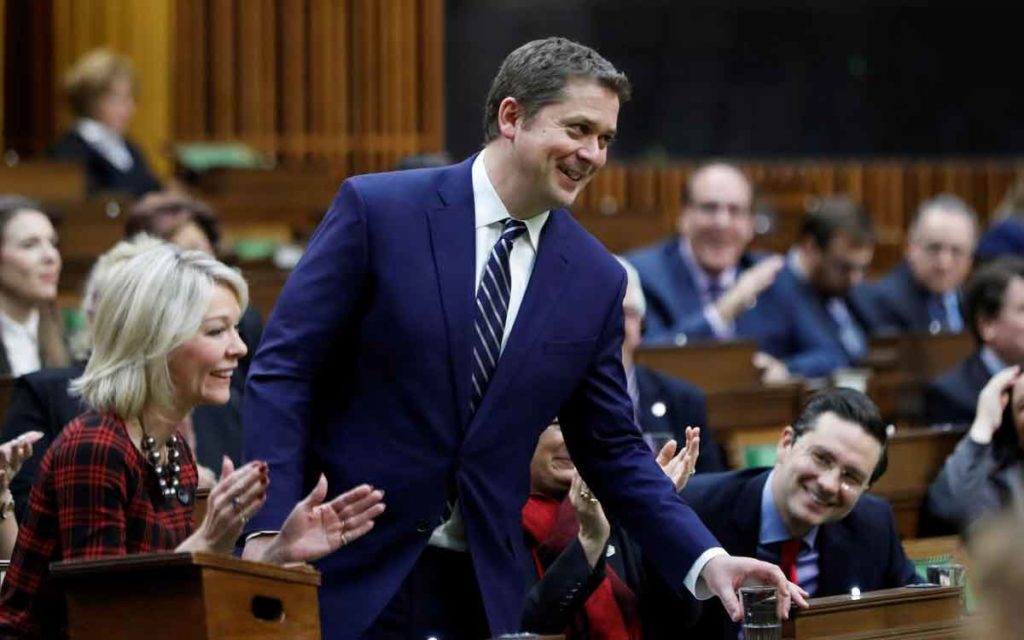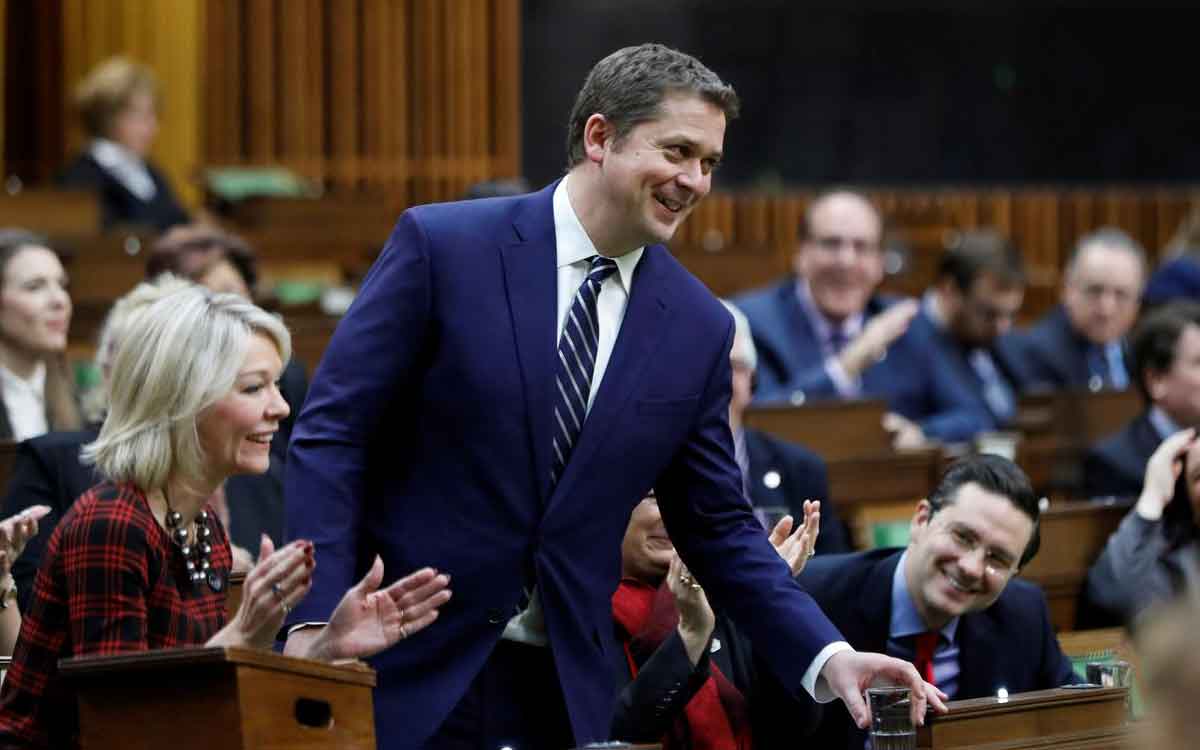 Around midday yesterday Andrew Scheer shocked many around the country when he resigned as Leader of the Conservative Party of Canada.
"This was the most difficult decision I have ever had to make", Scheer said. "I have announced my intention to step down as the Leader of the Conservative Party of Canada once a new Leader is elected.  I am putting my party first and my family first."
In the recent October election, Scheer led the Tories to a strong second place finish, winning the Canadian popular vote and reducing Trudeau's Liberals to a minority.
Niagara Falls Conservative MP Tony Baldinelli who won his first federal election Scheer as his leader remarked, "I want to sincerely thank Andrew for his support throughout my nomination and candidacy during this recent election campaign. Andrew is a tremendously decent person, who loves his family, and has always put them first. I was pleased to serve with Andrew as our Opposition Leader, and I look forward to continuing our work together as colleagues in the Conservative caucus."
When Scheer was elected leader back in 2017, a number of pundits opined that several strong Tory leadership candidates didn't run for the leadership of the party because they believed Justin Trudeau was a shoo-in for two straight majorities.
But a dismal performance by the Liberals and continuous mistakes and lapses of integrity by Trudeau himself, made the Liberal majority extremely vulnerable in the last election. With the revelation of Trudeau's penchant for 'blackface', alongside the SNC-Lavalin scandal and the devastation of the western oilpatch, many thought that Scheer should have won the election with relative ease.
But during the media attention around 'blackface' and SNC-Lavalin, the Liberals and the CBC successfully made abortion and support for the LGBTQ community into lightening rod issues for the Conservative leader. Scheer never took the occasion to walk in a pride parade and he (like Trudeau, as a Catholic) personally opposes abortion (though he said he would not reopen the debate).
Immediately following the election, prominent Tories started to question Scheer and the party's performance. Peter Mckay said, "it was like having a breakaway on an empty net and missing the net."  Mckay also opined that, issues like abortion and immigration "hung around Scheer's neck like a stinking albatross."
Former Conservative leader Rona Ambrose tweeted, "I was proud to have been the first Tory leader to march in a Pride Parade. It's time to move forward together and show ALL families we have their backs!"
Shortly thereafter, groups inside the party started to organize against Scheer – looking toward the Tories April convention where a leadership confidence vote is due to take place.
On Thursday, a damning piece of news for Scheer came out when it was reported that he had been taking money from the party to pay the cost of sending his children to private school.
This, in all likelihood, was the final nail.
In the House of Commons Scheer said, "This was not a decision I came to lightly. This was a decision I came to after many long, hard conversations with friends and family over the past two months since the election campaign. This has been an incredible challenge for our family to keep up with the pace that is required to lead a caucus and a party into a general election. My wife Jill has been absolutely heroic. But in order to chart the course ahead, this party, this movement needs someone who can give 100 per cent to the efforts. And after some conversations with my kids, my loved ones, I felt it was time to put my family first."
Even while still giving his resignation speech, social media was handicapping the race to be his replacement.  Former Jean Chretien staffer Warren Kinsella ran a twitter poll that asked, "Who should the #CPC pick?" Rona Ambrose (stood at 61%) ; Erin O'Toole (6%); Michelle Rempel (16%) or Peter McKay (17%).