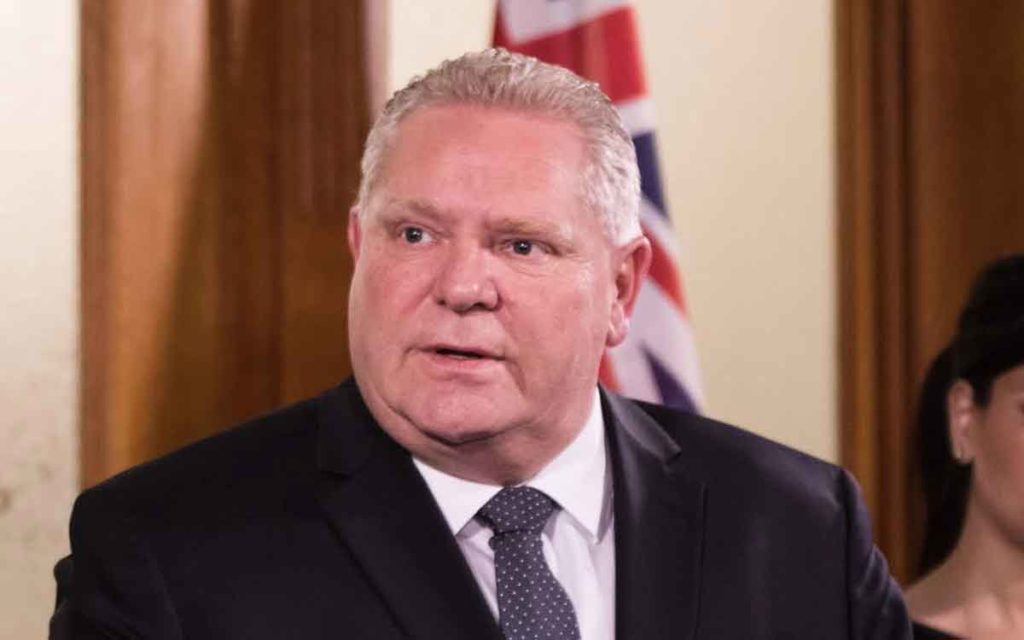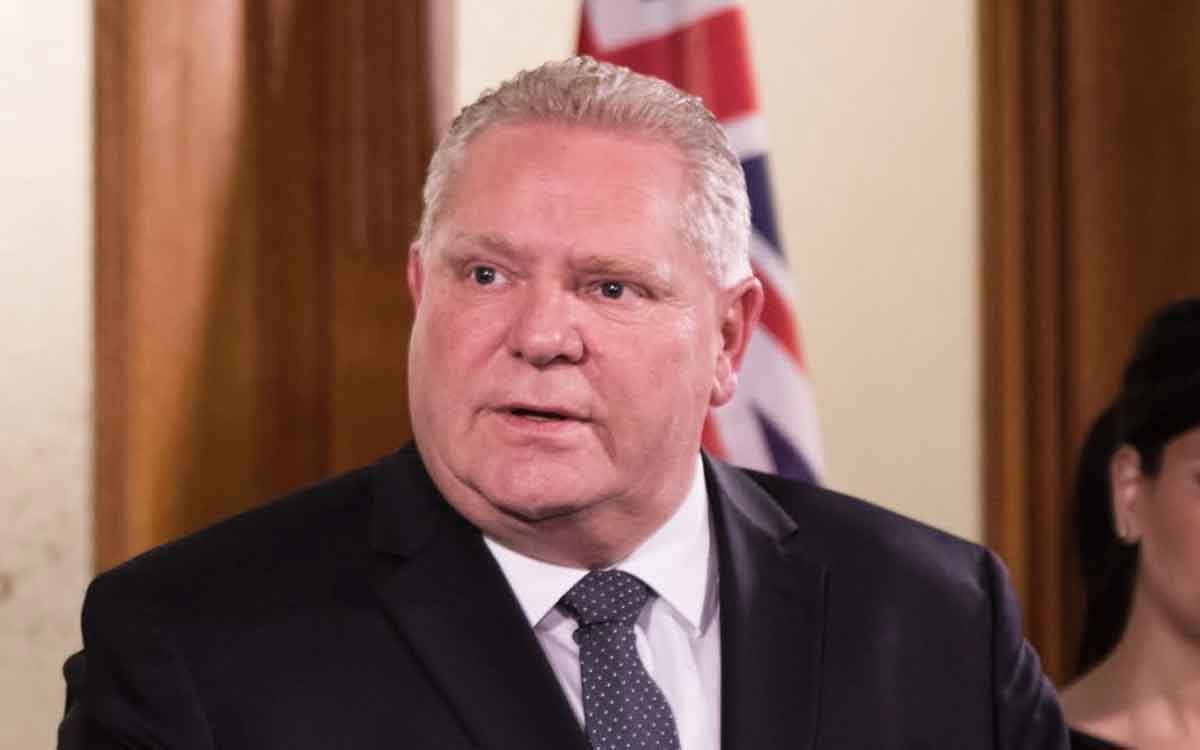 Ontario Premier Doug Ford.
Last week Premier Doug Ford announced the creation of a new post-secondary scholarship program to honour the memories of the 57 Canadian victims of the Ukrainian airliner shot down by the Iranian regime earlier this month.  The provincial government will establish scholarships for 57 students annually beginning in the 2021-22 academic year.  Although the details have yet to be fully worked out, the Premier announced that the secondary schools which lost students or teachers in the crash and families of the victims will have input into selecting recipients of the scholarships, which will also be based on financial need and academic results.
In the course of announcing this new program, Ford was one of the few Canadian politicians willing to call the current Iranian government a "ruthless, evil regime" when so many others have been soft on the dictatorial theocracy that rules Iran with an iron fist and is well known to be a key sponsor of terrorism around the world.  Indeed, many Canadian voices bemoaned the fact that Harper cut off diplomatic relations with Iran years ago, implying that appeasing this terrorist-promoting regime would somehow be preferable and would lead to better treatment of the Canadian victims by Iran, which is ridiculous in the extreme.  Ford also noted his support for the anti-government protesters in Iran, who have been fighting the Iranian regime for some time.  Given the federal Liberal government's often lofty claims to be promoting human rights and democracy around the world, it is strange that the Canadian government has not taken a harder line with anti-democratic regimes such as Iran, and that it has not been more supportive of the many average Iranians who have risked their lives in ongoing protests and other acts of civil disobedience to oppose the rulers in Iran.  This is especially true for the Trudeau government that regularly boasts of its feminist credentials, considering women are treated as second class citizens in Iran and can be jailed for going out in public with their heads uncovered.
Although the new Ontario scholarship program is a welcome gesture to memorialize the Canadians lost in this tragedy, what Canada should be working on is a thoughtful, structured, consistent program to compensate and otherwise support victims of these kinds of tragedies when they occur outside of Canada. Most developed countries have such a policy in place so that governments are not sent scrambling trying to figure out how to respond, with the result that people affected by these events are not treated promptly, fairly or equally. Canada currently has the Canadian Victims Bill of Rights which covers the victims of crimes that take place in Canada. But for crimes that occur outside of Canada, there is no policy in place.  In Canada, it seems to be the perpetrators of crimes, and not their victims, that are provided with many more resources to assist with such things as integration back into society, mental health issues, financial aid and other ongoing supports. Compared to other developed countries around the world, Canada is at the bottom of the pack as to how victims of such events are treated when they occur outside of the country.
The US and many European countries have sensible policies in place that Canada could learn from to craft a sensible approach to deal with these unexpected tragedies in a consistent and fair manner.  The last thing Canadians need when faced with such difficult circumstances is to be victimized all over again by their own government.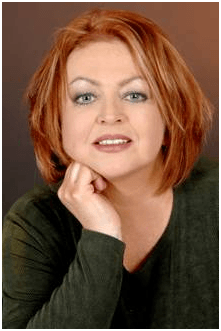 Catherine Swift is President of the Coalition of Concerned Manufacturers & Businesses of Canada (CCMBC). She was previously President of Working Canadians from 2015-2021 & President & CEO of the Canadian Federation of Independent Business (CFIB) from 1995-2014. She was Chief Economist of the CFIB from 1987-1995, Senior Economist with TD Bank from 1983-1987 & held several positions with the federal government from 1976-1983.
She has published numerous articles in journals, magazines & other media on issues such as free trade, finance, entrepreneurship & women business owners. Ms. Swift is a past President of the Empire Club of Canada, a former Director of the CD Howe Institute, the Canadian Youth Business Foundation, SOS Children's Villages, past President of the International Small Business Congress and current Director of the Fraser Institute. She was cited in 2003 & 2012 as one of the most powerful women in Canada by the Women's Executive Network & is a recipient of the Queen's Silver & Gold Jubilee medals.
She has an Honours BA and MA in Economics.