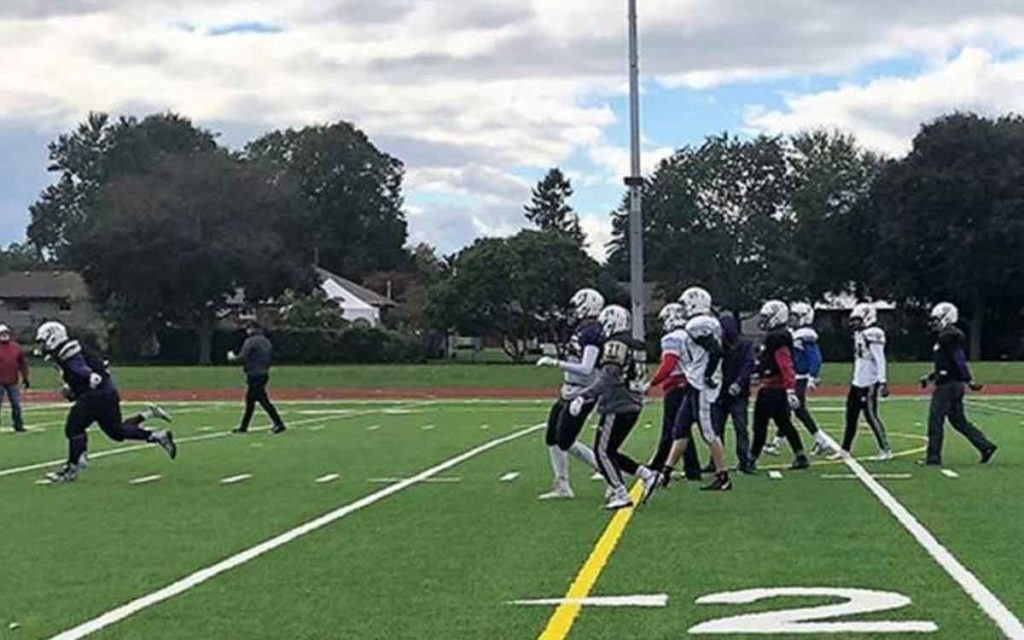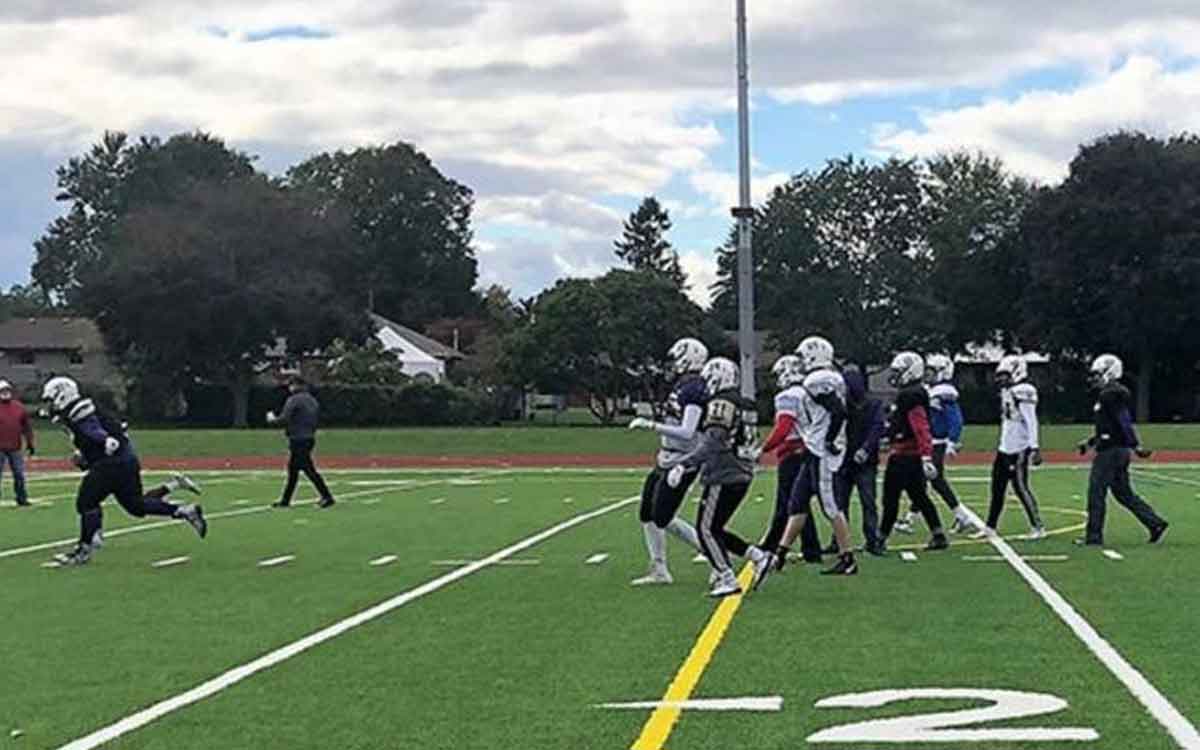 A.N. Myer senior boys' football team at practice. Photo: The Niagara Independent.
The two semi-final senior boys' football matchups couldn't have played out any differently. The end result however is a one game showdown for the Niagara Region High School Athletic Association Tier 1 championship this Friday between powerhouse A.N. Myer Marauders of Niagara Falls and the determined, hard working Winston Churchill Bulldogs of St. Catharines.
There's no question the Bulldogs are the underdogs heading into Friday night's game under the lights at Myer. Head-to-head the Marauders have outscored the Bulldogs 76-12 in the two games the teams played against each other this season. The Bulldogs went 2-4 on the season while the Marauders went a perfect 6-0.
But regular season wins and losses mean nothing come playoff time as Myer veteran coach Dave Buchanan knows full well. "Any team can beat any other team on any given day. Sir Winston gave us a tough go in our first game against them this year," said Buchanan. "They have size on the line and athletic kids. I've seen lots of improvement with that squad over the past couple of years."
Myer steamrolled their way into the finals dominating Westlane 53-0 last Friday. The Bulldogs on the other hand pulled off one of the most stunning upsets in Niagara high school football history with a thrilling double-overtime 30-29 win over Fort Erie. The last time those two teams met during the regular season, Fort Erie won by a score of 41 to 6.  The Bulldogs' Corbin Atkinson scored the game-winning touchdown on a run from 10 yards out.
When asked about facing a dominant football team like Myer in the finals, Bulldogs head coach Peter Perron told BP Sports Niagara, "We have to take on the champions of our tier and they are not easy to beat," he said. "But guess what? We are going to give it a shot."
The winner of the DSBN final will play the winner of the Niagara Catholic Athletic Association final. That game will be played this Thursday and will feature Notre Dame versus Saint Michael.