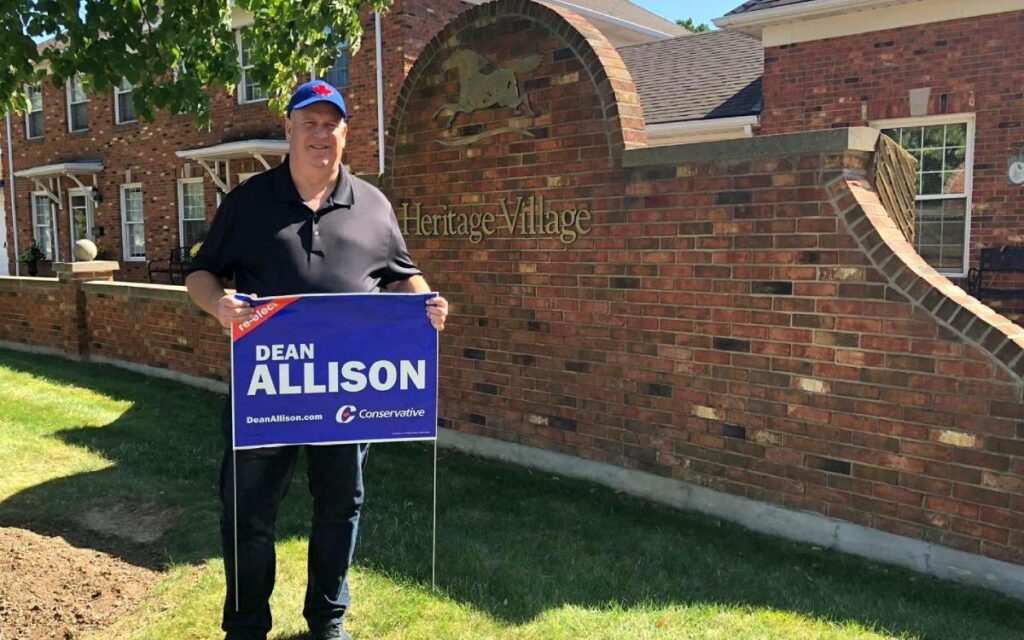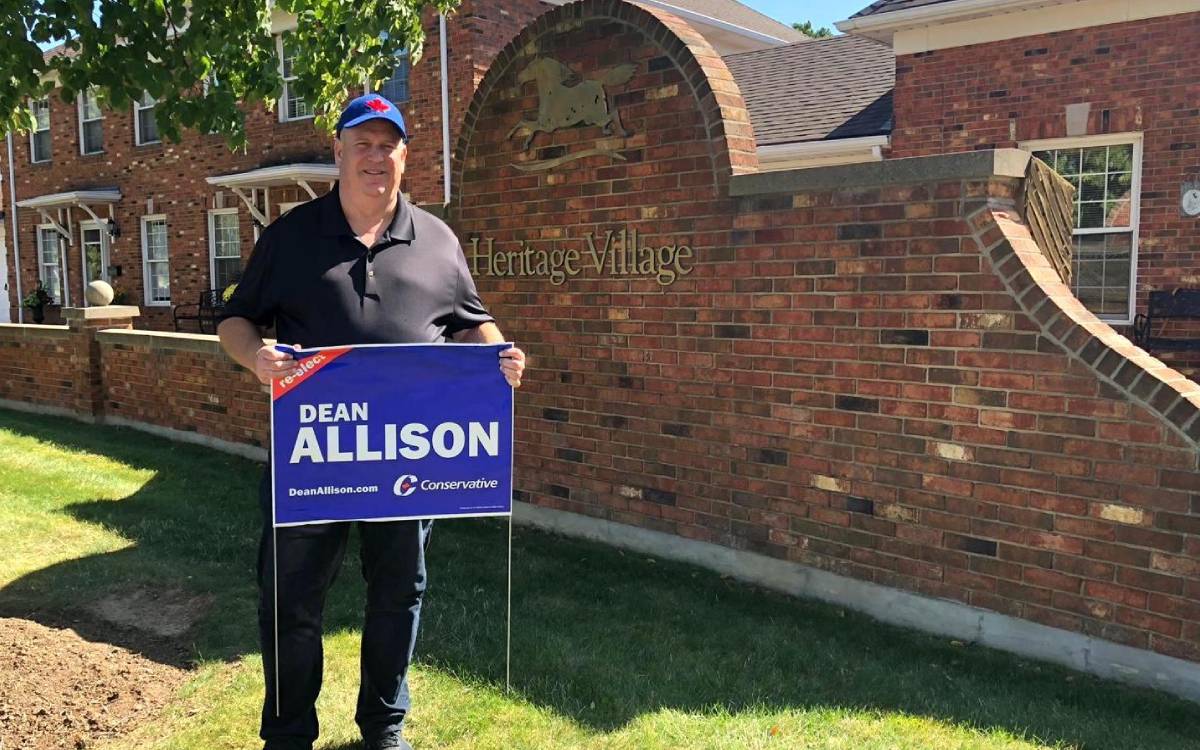 Newly re-elected Conservative MP for Niagara West Dean Allison. Photo credit: Facebook/Dean Allison
When the election dust settled in Niagara West early Tuesday morning, no one was surprised at the result. The pollsters, and the historical record, had pointed to a landslide win for Conservative Dean Allison, and that's exactly what happened.
Just over 53,000 ballots were cast (a 71 per cent turnout rate), and 24,250 of them (46 per cent) were marked for Allison. Ian Bingham of the Liberals finished the contest with just over 16,000, while Nameer Rahman of the NDP tallied just under 6,900.
First elected as a member of parliament in 2004, Allison has emerged victorious in seven consecutive federal elections, winning the past three by an average margin of about 12,000 votes. He acknowledges that "there has traditionally been a solid conservative vote in Niagara West, and voter turnout here is higher than the national average." However, he is cognizant that those with left-leaning values — the Liberals, Greens, and New Democrats — occupy an appreciable segment of the voting landscape.
According to population projections, Niagara West is expected to grow significantly over the next couple decades, attracting many from outside the region. How the changing demographics will reshape the voting behaviour of constituents is unclear.
Despite Prime Minister Justin Trudeau's claim that he received a "clear mandate" from Canadians in Monday's election, in fact his party received the lowest share ever for a federal party with a plurality of seats. As in 2019, the election illustrates that the country remains divided, with a government led by a party that received only 32.5 per cent of the popular vote, versus almost 34 per cent for the Conservatives.
Maxime Bernier's People's Party recorded almost 3,800 votes in Niagara West, and garnered 833,000 votes across the country. If the PPC votes had gone to the Tories in Niagara Centre and St. Catharines, the Conservatives would have taken all four ridings in Niagara. Though not every PPC supporter is a disaffected Conservative, Bernier's populist movement delivered a body blow to the CPC in numerous ridings which swung to the Liberals. In fact, the Conservatives would have enjoyed 143 seats and minority government status had all PPC votes gone Tory.
"Yeah, it's one of the points I mentioned during the campaign," said Allison. "Last election, the People's Party cost us seven seats across the country. Based on polling results, and my interaction with people on the campaign trail, it became obvious that they were going to be a factor in this election as well. In 2019, the PPC took only 1.6 per cent of the popular vote. They took five percent this time. Clearly some people park their votes with the PPC, as a sort of protest."
The Green Party used to have about six per cent of the popular vote, said Allison, "but they kind of imploded on themselves with infighting over the leadership issue, and this election won only about two per cent."
Looking ahead to when parliament reconvenes, Allison said that "I expect that the Liberals could probably govern with the support of the NDP, who have a bucket list of things they want to see…and because money is no object for the Liberal government, they will probably do whatever is required to stay in power."
The four Conservative candidates in Niagara met every Monday during the election campaign, as they did in 2019, said Allison, and they formed a collegial, cohesive group. "Although they were unsuccessful in their bids for public office, I thought Graham [Speck] and Krystina [Waler] ran excellent campaigns," said Allison. 
Allison took some hits in the press and from other candidates during the 2021 contest over his support for the anti-parasitic drug Invermectin, a neurotoxin, as a potential COVID treatment. Invermectin, though advocated by some doctors internationally, has been largely debunked by the medical community for this purpose. The drug has traditionally been used as a deworming agent in livestock.
"My position has been that everyone should get the vaccine, but we should also be looking at other interventions," said Allison. "We are seeing more and more breakouts coming from vaccinated people. There was a ton of research that went into the vaccines, and we still need to develop other medical interventions. There are literally dozens of examples of new drugs being created as we speak. I'm just saying that we need to do everything we can to save people's lives. That was the real message, but unfortunately, that's not how it was interpreted."
As to political priorities for Allison in the short term, he said, "I think we really need to look at getting people back to work. I'm hearing a lot from the small business community, which is having a hard time finding employees." 
"We have a large hospitality industry, which really transcends all businesses that are struggling to find staff. And the border continues to be an issue. We've got a lot of companies here in Niagara that do business around the world, and especially in the U.S. We need to do a better job at facilitating people to be able to get back and forth across the border. The problems the U.S. is facing at its southern border with Mexico are not the same as the situation on the northern border with Canada, and shouldn't be treated as such. We need to get a definitive timeframe to open the border for Canadians."
Conservative Party leader Erin O'Toole, only a year into the job, must now deal with the naysayers that are part of any party's post-defeat deliberations, as the strategy of moving the party to the left to attract voters didn't work out as intended. After losing an election that briefly appeared winnable, the Conservatives have to consider whether to stick with O'Toole, or give him the heave-ho for another rookie leader, with the prospect of another election on the horizon.
"You'll definitely have the two camps," remarked Allison. "One will say that O'Toole held off Trudeau from gaining a majority, and the other will say that the party made no progress and turned away from traditional conservative principles. I personally think we have a great base to start working from, as we move forward towards another possible election in the not-too-distant future."
The price tag for the election was over $610 million, the most expensive in Canadian history, and many Canadians have suggested that since little changed for the 2019 election, the entire venture was simply an exercise in Trudeau indulging his own vanity during a fourth wave of pandemic. 
"People have got to be scratching their heads, wondering how on earth we ended up with something like this," said Allison. "But I am tremendously grateful to the people that helped out in my campaign, the volunteers, my staff, my family, and the constituents who voted for me. I've learned never to take an election for granted. It's an honour when people put their trust in you, election after election. My job is to ensure their voices are heard in Ottawa."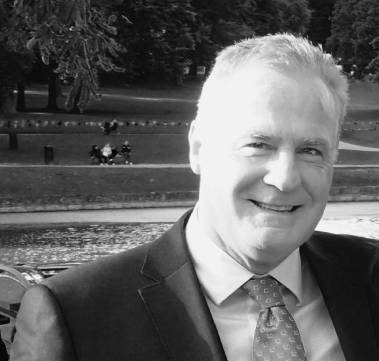 Don Rickers' career in education spanned over three decades, and included stints as a teacher, student recruiter, coach, boarding school housemaster, enrollment management director, and headmaster. He has travelled extensively and visited hundreds of schools around the globe, and served for almost ten years on the governing committee of the Association of Boarding Schools based in Washington, DC. Now a member of the Canadian Association of Journalists, his freelance articles have been featured in newspapers, blogs, and educational journals. A former national team lacrosse player, he holds a masters degree from Brock University, and is a member of the board of directors of the South Niagara Rowing Club. He resides in Fonthill.