Photo credit: The New York Times
The post-mortems are underway from the federal election, and they are not pretty. Seems that virtually every political party was a loser, with the possible exception of Maxime Bernier of the People's Party of Canada, which increased its share of the popular vote but still failed to win even one seat. With such a disappointing election result, low voter turnout and over $600 million spent on the election with virtually no change in the House of Commons, Canadians can be forgiven for being fed up with politics.
But unfortunately, politics is not fed up with us, as the next year will contain a number of contests that could contain some major shake-ups to the Canadian political landscape.  
The next province to have a scheduled election is Ontario, with the vote currently slated for June 2, 2022. Current Premier Doug Ford suffered a major decline in popularity earlier in the pandemic but seems to have largely recovered, thanks to an impressive COVID vaccination rate and improving virus numbers in the province. Ford has kept a very low profile in recent weeks and did not get involved in the federal election. A recent poll by Maru Public Opinion put Ford's approval numbers at 42 per cent, up slightly from a couple of months ago. And although the federal Conservatives did poorly in the Ontario seat count, they still retained 35.1 per cent of the popular vote in the province, which was not too far behind the Liberals with 38.9 per cent. The federal NDP was a very distant third with 17.8 per cent.  
Considering possible outcomes of the next Ontario election, history shows that Ontarians have a track record of preferring to have one political party in power federally and a different party at Queen's Park.  It so happens that an Ontario political party has only formed government once in the past 60 years following a win by their federal counterparts, which should give Ontario Liberal leader Steven Del Duca some sleepless nights. 
NDP leader Andrea Horwath will be running her fourth election campaign. Typically, party leaders are afforded two kicks at the electoral can and, if they lose both, are given the boot. Horwath is not likely to be encouraged by the fact that her federal counterparts won only five seats in Ontario, especially as she is likely facing her last election as NDP leader. 
The only other province with an election on the horizon is Quebec, which is slated to go to the polls on or before October 3, 2022. Quebec Premier Francois Legault remains highly popular despite one of the worst pandemic performances in Canada, so unless something drastic changes in the coming months, Legault should win the next election handily.  
Most municipal elections in Canada are a year or more away, although Alberta, Quebec and Newfoundland and Labrador are scheduled to hold local elections later this fall. Most Canadians don't pay much attention to municipal elections happening outside of their province, but the Alberta municipal elections could be an exception this year. The reason for this is Alberta plans to put a special referendum question on the municipal ballot pertaining to whether or not Albertans favour reforming the equalization system in Canada.  
Equalization – the process by which monies are taken from some better-off provinces and distributed to others deemed to be less prosperous – has long been contentious in Alberta for good reason. Alberta has been and continues to be a massive net contributor to the payments sent to other provinces, even when Alberta is struggling with its own financial challenges. The results of the referendum question cannot alter the equalization system as it is not a matter of provincial jurisdiction, but could provide the Alberta government with a foundation to negotiate changes with the federal and other provincial governments.  
The next few years will undoubtedly be very challenging for Canadians as we try to recover from the pandemic with governments and citizens mired in debt, the business community struggling and many of our public services such as health care needing serious reform. This is a time when having competent political leaders will be crucial to success. So, although we may well be sick and tired of elections, we ignore them at our peril.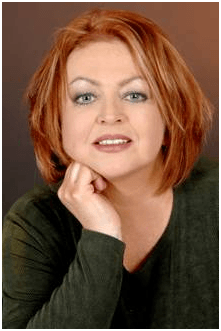 Catherine Swift is President of the Coalition of Concerned Manufacturers & Businesses of Canada (CCMBC). She was previously President of Working Canadians from 2015-2021 & President & CEO of the Canadian Federation of Independent Business (CFIB) from 1995-2014. She was Chief Economist of the CFIB from 1987-1995, Senior Economist with TD Bank from 1983-1987 & held several positions with the federal government from 1976-1983.
She has published numerous articles in journals, magazines & other media on issues such as free trade, finance, entrepreneurship & women business owners. Ms. Swift is a past President of the Empire Club of Canada, a former Director of the CD Howe Institute, the Canadian Youth Business Foundation, SOS Children's Villages, past President of the International Small Business Congress and current Director of the Fraser Institute. She was cited in 2003 & 2012 as one of the most powerful women in Canada by the Women's Executive Network & is a recipient of the Queen's Silver & Gold Jubilee medals.
She has an Honours BA and MA in Economics.