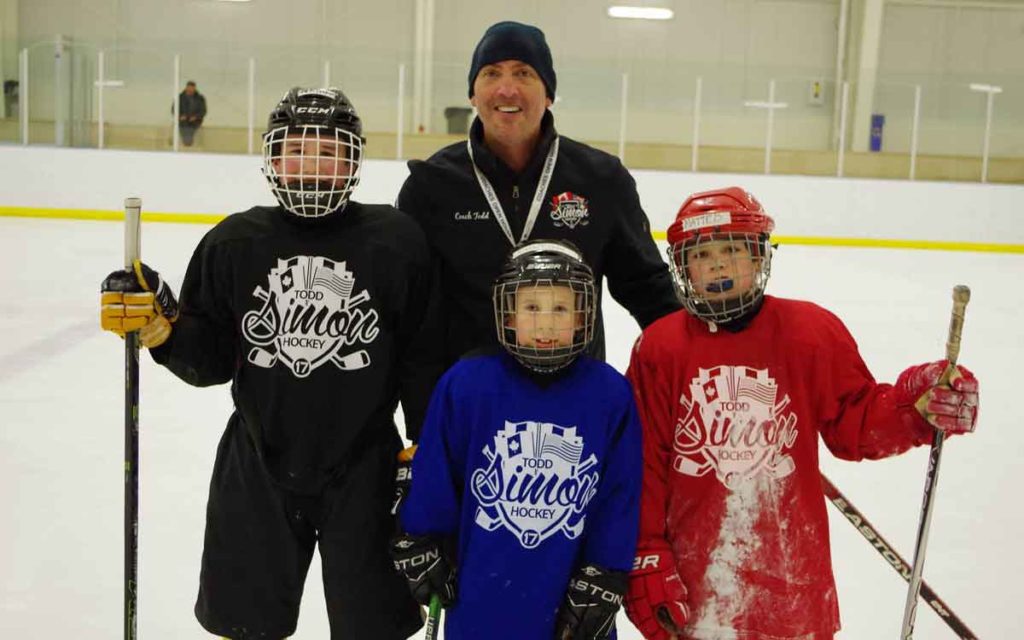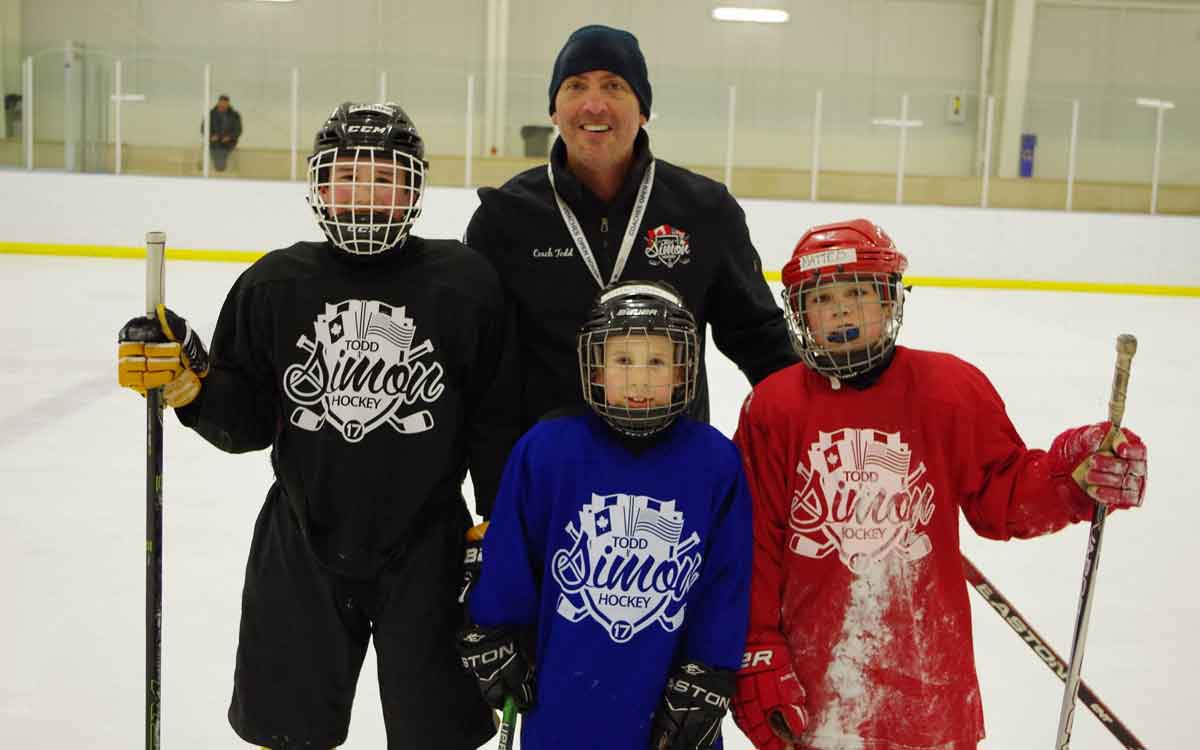 Todd Simon with some of the participants of his hockey camp. Simon was recently inducted into the Niagara Falls Sports Wall of Fame. Photo: Twitter.
The smell of what was then the Nabisco plant – now Post Foods Canada Corporation – was Todd Simon's first memory of Niagara Falls.
Simon arrived in the Honeymoon capital in 1989, and three short years later left his mark on the city and Region he now calls home.
The now 47-year old was a recent inductee into the Niagara Falls Sports Wall of Fame.
"It was a great honour. I was pretty overwhelmed," said the 1992 ninth round draft pick of the Buffalo Sabres and two-time 50-goal scorer with the Niagara Falls Thunder.
Simon would in fact put up a league best 146 points during the 1991-92 season, then add 41 points in just 17 playoff games with the Thunder.
"It was great playing with Brad May and Keith Primeau, and obviously scoring 50 goals was a great memory for me.
We had a lot of great memories on and off the ice. There was a bunch great guys and great people that helped us out a lot in the city.
Niagara Falls has been my home for 30 years."
Simon would eventually play 15 games with the Sabres but his professional career would take him to three different countries – the United States, Germany and Italy.
His favorite memory from his North American playing days:
"Winning a championship in 97' in Detroit (IHL – Internationally Hockey League) was a great memory – we pretty well won everything there, playing in Las Vegas was a great experience as well.
And playing in Madison Square Garden, that was the year (the Rangers) they won the cup. Playing against Messier, Richter and Leetch was a great experience."
When the IHL folded in 2001 Simon, like many young pros, had the opportunity to either stay and play in North America or take their talents to Europe.
Simon chose Germany.
"Germany allowed 13 or 15 imports," explained Simon.  "A lot of guys from North America went over to Germany at that time. Most of the other countries didn't have that many imports. Basically most of the offers I was getting was from Germany. I had a few from Switzerland but they only allowed three or four imports."
Simon would play for the Essen Mosquitoes, Hannover Scorpions and Wolfsburg Grizzly Adams in Deutschland before finally hanging up his skates after playing a season in Milan, Italy.
As for regrets, Simon has one:
"I think, maybe, after my three years in Rochester (AHL – American Hockey League) I would have liked another shot at an NHL club."
Simon now runs 'Todd Simon Hockey' out of Niagara Falls including ball hockey at the Regency Athletic Resort Complex.
"When I retired from playing I really wasn't sure what to do in the next stage of my life, and I was at the rink a few people would say 'why don't you coach or teach kids?' And I thought that was a great idea. So I started my own hockey development school. I try and teach kids the game of hockey the right way."
Visit toddsimonhockey.com for more information.
Simon joined fellow athletes Ray Barkwill (Rugby) and Larry Gardner (Swimming) and builders David Conte (Hockey) and Mike MacGillvray (Hockey) as the latest inductees into the Niagara Falls Sports Wall of Fame, which can be found at the Gale Centre on Thorold Stone Road.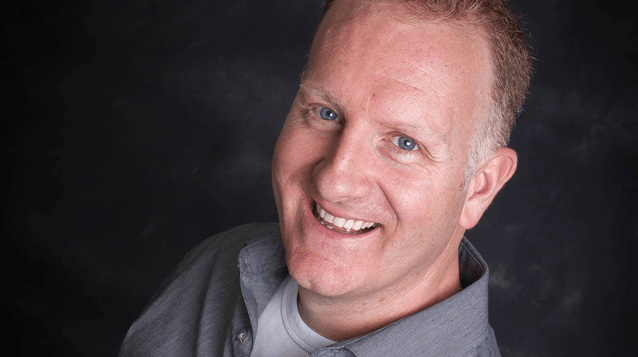 Rod Mawhood is a lifelong Niagara native who has had the pleasure of working in all three mediums – Radio, Print and TV – for over 20 years. His first announcing gig was with the then St. Catharines Stompers. Since then he's worked in radio and TV in Toronto, and currently is the announcer for the Niagara IceDogs and Niagara River Lions.
Rod also covers the Buffalo Bills for FOX Sports and the Buffalo Sabres for NBC Sports.