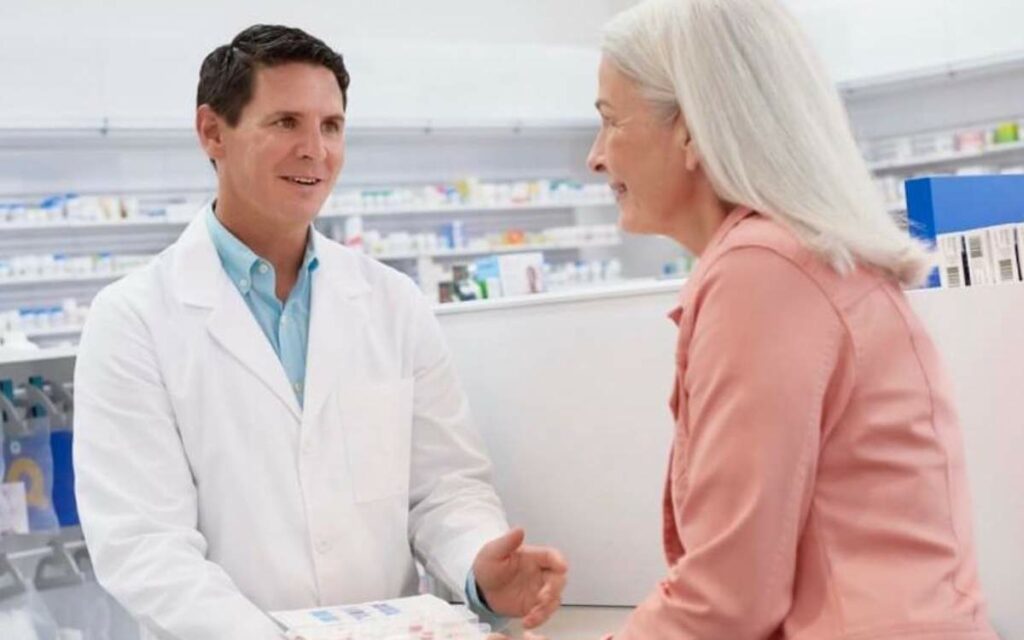 Local pharmacy owner Sean Simpson (pictured, left) said the provincial government's recent move to provide pharmacists the ability to prescribe medication for 13 common ailments represents a "big change" that will positively impact healthcare in Ontario. Photo credit: Canadian Foundation for Pharmacy 
As of January 1, 2023, Ontario pharmacists are now able to prescribe certain medications for a variety of common ailments. 
The legislative update comes as the provincial government seeks to relieve immense pressure on clinics and emergency rooms, which are facing labour shortages, pandemic-related backlogs and limited federal funding that threaten timely delivery of care. 
Sean Simpson is the owner of Simpson's Pharmacy in Niagara-on-the-Lake. According to Simpson, providing pharmacists the ability to prescribe medication represents a "big change" for healthcare in Ontario.
"I think that, at the end of the day, it will significantly alter how many Ontarians go about accessing the medication they need," Simpson shared in an interview with The Niagara Independent.
Although the new protocol formally took effect on New Year's Day, Simpson commented that he believes it will take a number of weeks or months before pharmacies across the province are fully transitioned to this system of the future. 
"There is a lot of planning, both with regard to labour and logistics, that will be necessary in order to effectively provide this enhanced service," he said. "We'll be looking at starting to integrate appointment options for residents who are seeking prescription services, as will, of course, pharmacy providers in general… but it will take some time."
This is not the first change the Ford government has made with regard to the access of prescriptions in Ontario. In December, pharmacists were given the green-light to provide Paxlovid to high-risk patients of Covid-19. 
"We're starting to gain some experience from this change, so even though the turn-around time for the January 1st amendment may seem a bit short notice to some, the processes we've already been putting in place will undoubtedly help greatly with the transition."
Simpson also sees great value in the resources offered by the province for helping pharmacies and their staff to adjust. "They've provided a wide range of tools for us, and we're making good use of them… they certainly have not left us in the dark by any means."
While change of this magnitude will inevitably cause growing pains along the way, Simpson is confident the overall long-term result will be immensely positive. 
"I think it will be a bit hectic at first, but as January gives way to February, March, and as the year progresses, Ontarians will find themselves with new and more accessible ways to secure the basic medicine they need. We're looking forward to it." 
Simpson's Pharmacy has been serving residents of the Niagara Region since 1977.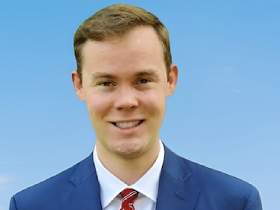 Nick Redekop completed his Honours Bachelor of Arts Degree in Labour Studies at Brock University. He has previously served in municipal and federal politics. In his free time, Nick enjoys following sports, taking part in outdoor activities, and reading biographies. Nick resides in Niagara Falls