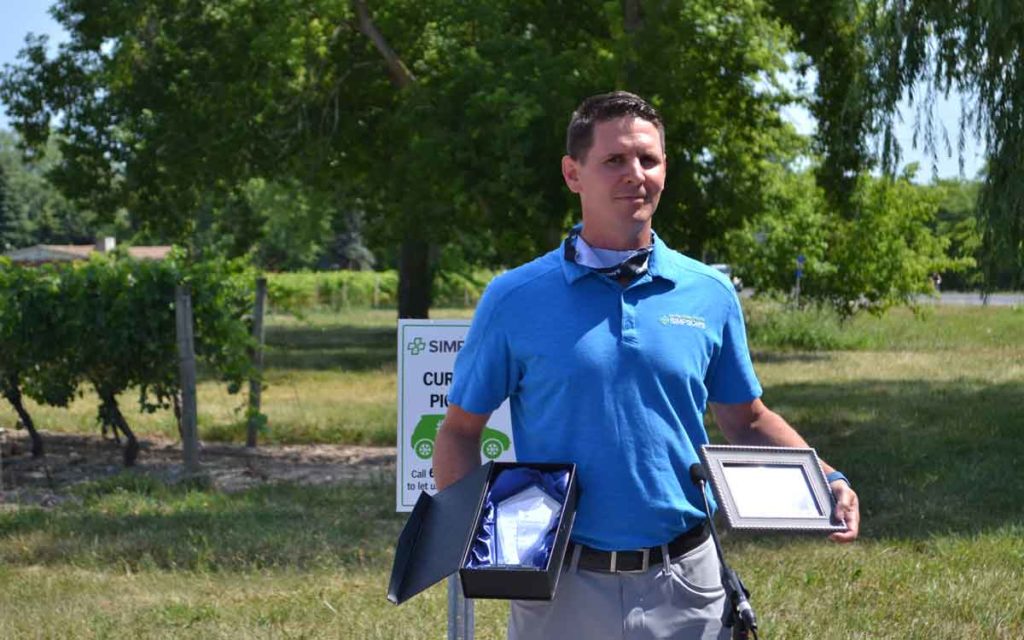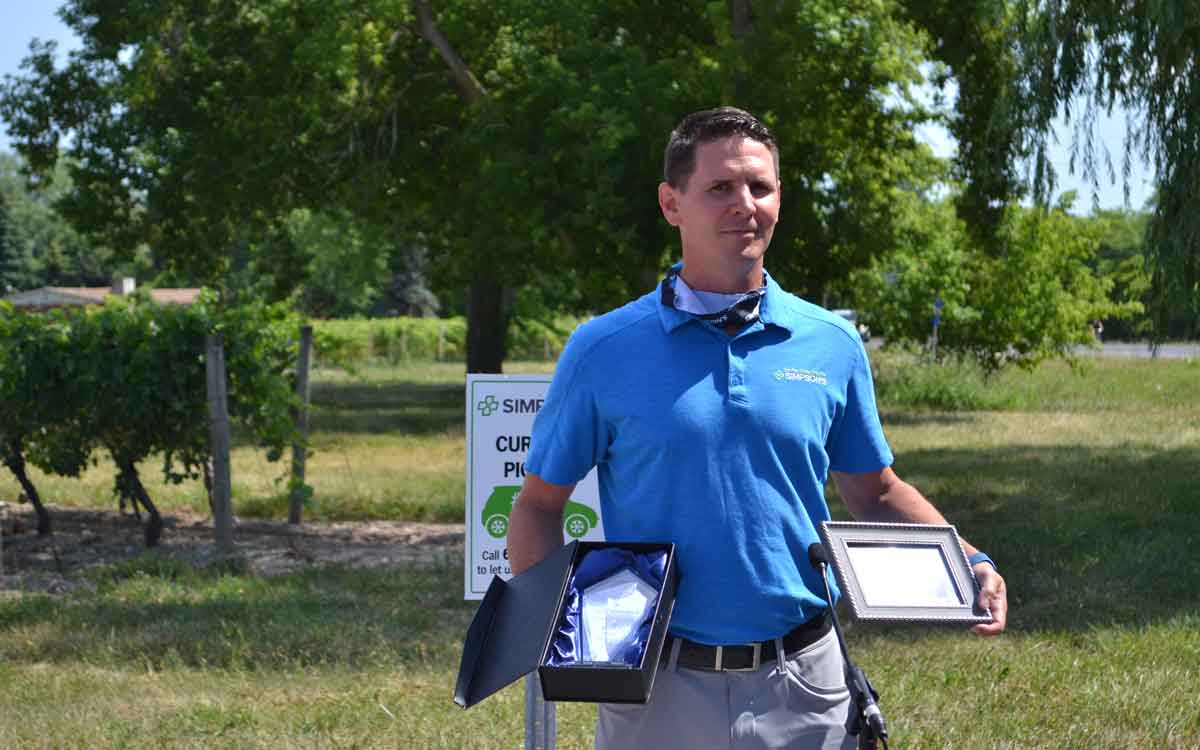 Sean Simpson receives the Anita Robertson Legacy Award. Supplied photo.
Niagara-one-the-Lake pharmacist and business owner Sean Simpson said receiving the Anita Robertson Legacy Award is "bitter-sweet". Both Simpson and Robertson spent countless hours volunteering with the United Way as well as many other boards and charities throughout the Region and knew each other well. Sadly, in a tragic accident, Anita, along with her husband Joe and their daughter Laura died in July 2018 after their plane crashed in rural Maine.
"We knew them pretty well as members of the community and working with Anita with the United Way," said Simpson of the Robertson family. Simpson, who first got involved with the United Way about a decade ago said he was due to step down from the organization's board just prior to Anita's passing but stayed on to fill Anita's spot. He said receiving the award, "brings back a lot of memories."
While the loss of friends and community leaders has been tough, Simpson said he tries to focus on the great work the Robertson's did in the community and throughout the Region.
When asked what he's most proud of in his time with the United Way Simpson said one aspect has been helping people in Niagara gain a better understanding of what the organization does. "Some people misunderstand the United Way and what it's all about. I think some of my work has helped increase awareness and a better understanding of the United Way."
Simpson added that another significant accomplishment he's proud of is being part of the team that helped bring together the three individual United Way organizations within Niagara into one United Way. "It was a really important step from a regional perspective to help three organizations come together." He said there were lots of meetings, time and conversations had, to make that transition happen. "It was a vision that Anita had as well," said Simpson.
"Sean was an easy choice as this years' winner. He has been such a wonderful supporter of United Way for many years and continues to bring new ideas to the table. Sean continues to embody Anita's generous spirit through his work with United Way and we are so grateful," said Frances Hallworth, Executive Director.
Simpson's leadership has had a profound impact on the success of the United Way. He is a past United Way Board Member both pre and post amalgamation, serving as Board Chair of United Way of St. Catharines & District from 2014 to 2016 and as Campaign Chair from 2016 to 2018. He was the last Campaign Chair for United Way of St. Catharines & District and the first Campaign Chair for United Way Niagara. Under his leadership United Way raised over $12 Million dollars.
Simpson worked to secure thousands of protein bars when bulk food buying was near impossible for the homeless population, donated 10% of online sales to United Way through the month of May and participated in a Crush the Curve campaign and chose United Way as the beneficiary.
After the family's tragic loss, United Way established the Anita Robertson Legacy Award to honour her in perpetuity. The memorial award is presented annually to an individual or individuals that embody Anita's kind heart and community spirit and who share her passion and drive to make positive change in Niagara.
The inaugural recipients of the award in 2019 were Karen MacKay and Heidi Burgess  who turned their grief into something positive by helping thousands in need. MacKay and Burgess championed "The Anita Project" which supports women living in poverty, providing much needed hygiene products. Agencies from across the region have benefitted from this initiative, stockpiling hygiene kits and ensuring they reach the people who need them the most.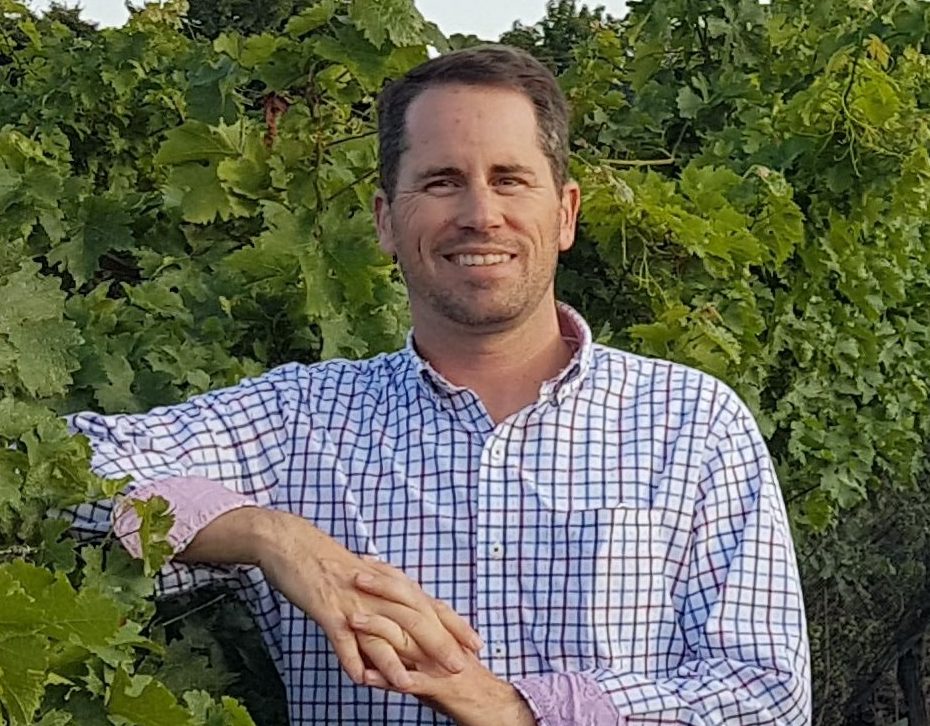 Kevin has spent over two decades as a public relations professional in a variety of sectors including professional sports, the arts, industry and healthcare.  After tiring of the daily commute to Toronto he returned to Niagara and launched The Niagara Independent, an online news source published twice weekly.
He is a graduate of Brock University, Niagara College and the Richard Ivey School of Business. He was named one of Niagara's 40 Under Forty in 2005.
Kevin is most proud of his twin daughters. He is also a triathlete and four-time Ironman finisher.