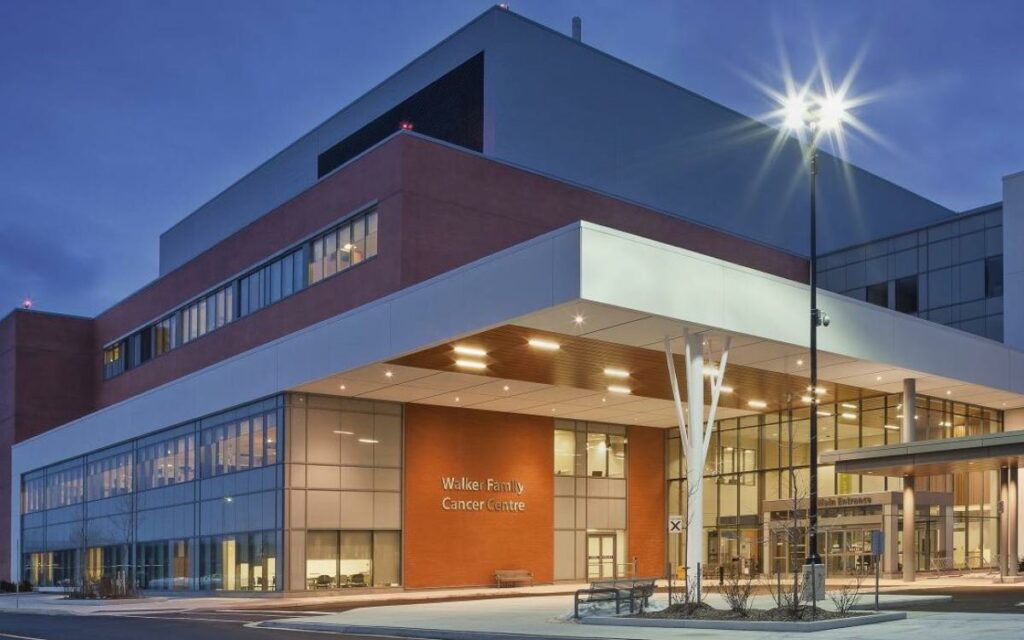 The lion's share will be dedicated to advancing patient care directly, with portions going toward the Walker Family Cancer Centre (pictured) and the new Niagara Falls hospital. Photo credit: BH Architects
This week, the largest donation in the history of Niagara Health was presented by philanthropists Greg and Diane Slaight. The family committed a whopping $60 million to the development of Niagara hospitals and the health system, through Niagara Health Foundation. Andrea Scott currently serves as the President and Chief Executive Officer for the foundation. 
 "This momentous contribution marks a turning point in the history of Niagara Health Foundation," Scott shared in a recent press release. "With this remarkable gift, we can continue to support and grow our mission to provide Niagara Health with the critical, urgently needed patient care equipment necessary to deliver exceptional care and improve health outcomes."
Lynn Guerriero, President and Chief Executive Officer of Niagara Health, also shared thoughts.
"There are no words to adequately express our gratitude for this unprecedented philanthropic donation that will change lives," Guerriero stated. "This gift will positively impact patient care while enhancing the work environment for Niagara Health Staff." 
"It is a testament to the Slaight family's commitment to the Niagara Community." 
The lion's share ($45 million) of the donation will be dedicated to advancing patient care needs directly. Another $10 million will go to the Walker Family Cancer Centre. The remaining $5 million will be poured into the construction of the brand new South Niagara Hospital, where a Diagnosing Imaging Unit will be named in honour of the Slaight Family. 
The Slaight family have been long-time supporters of cutting-edge health care, as well as the Niagara Region as a whole. Late family patriarch Allan Slaight (1931-2021) was the founder of Slaight Communications, a renowned Canadian radio broadcasting company. 
In addition to his business leadership, Slaight served in a wide range of other roles, including Director of Shaw Festival, Director of United Way, and Trustee at Women's College Hospital. He was admitted to the Order of Canada in 2001. 
His son, Greg Slaight, says that the $60 million donation honours his father's legacy as a businessman and philanthropist. "This gift is made possible by my father, Allan Slaight. His business success and his generosity allow us to make this gift," Slaight shared. 
The Foundation itself is excited by the unprecedented opportunities that the Slaight family donation has created. 
"The Foundation remains dedicated to fostering a culture of philanthropy and building a healthier future for Niagara residents. This generous gift exemplifies the power of collective goodwill and is a testament to the shared vision of providing accessible, high-quality healthcare to our community."
Those interested in learning more about Niagara Health Foundation, its work and mandate, are invited to visit its website.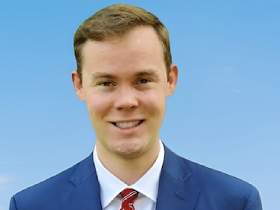 Nick Redekop completed his Honours Bachelor of Arts Degree in Labour Studies at Brock University. He has previously served in municipal and federal politics. In his free time, Nick enjoys following sports, taking part in outdoor activities, and reading biographies. Nick resides in Niagara Falls