Grimsby, St. Catharines, Niagara Falls and Welland will all ice teams. Photo credit: Winnipeg Free Press/Ruth Bonneville
A new hockey league is set to take to the ice in Niagara.
In fact, four municipalities will feature teams in the Niagara Sledge Hockey League. 
All Niagara residents 13 or over, or 12 and under with an adult, can join. 
Grimsby, St. Catharines, Niagara Falls and Welland will all ice teams starting this month. 
"We're looking at every age, every ability and every body is what we say," said ParaSport Ontario Events Coordinator Kevin Waters. 
"I've heard people as young as five years old interested, and people up in their fifties looking to sign up, and that's fantastic.
Our goal with this league, we want it to be grassroots, recreational, we want everyone to have that opportunity to be in a sled for the first time, and develop a passion for the sport."
Waters was instrumental in starting a sledge hockey team in his home province of Nova Scotia before taking on his new role in Ontario in September.
"My dad and I, we, started a sledge hockey team in Bridgewater, Nova Scotia," Waters said. "We ran that team from about 2016 until I headed out here to Ontario to work with ParaSport Ontario, and going all over Nova Scotia and into New Brunswick about spreading the word about sledge hockey. It's a huge passion of mine."
Amazingly the Niagara Sledge Hockey League, and its four teams, was formed in under two months. 
"Absolutely, pretty quickly. We've been pushing this thing since I started in September. The last two months have definitely been go-time. 
It's been an absolute fast-paced environment. I can't wait to get going."
St. Catharines native Kevin Rempel, who calls Vineland home, helped put local sledge hockey on the map in the past decade. 
Rempel, who became an incomplete paraplegic in July 2006 after a dirt bike jumping accident, began playing sledge hockey in 2008 with the Niagara Thunderblades. He won a gold medal with Team Canada at the 2013 IPC Ice Sledge Hockey World Championships in Goyang, Korea, and a bronze medal at the 2014 Winter Paralympics in Sochi, Russia.
Waters added that he's met with every Mayor across Niagara, and hopes to further expand the league in the coming years.
"I know West Lincoln has been very interested, we had some good talks with Niagara-on-the-Lake, Thorold and Pelham and all kinds of municipalities in the area. I'm hoping to start here with four (teams) here in year one and go from there.
It should be amazing," Waters said.
Jerseys, gloves, sledges and sticks will be provided to players. Players are welcome to bring their own equipment as well. 
All teams will play a 20-game schedule that will wrap up in April of 2022.
Sledge Hockey is one of 35 sports that fall under the ParaSport Ontario umbrella. 
For more information on the Niagara Sledge Hockey League visit parasportsniagara.ca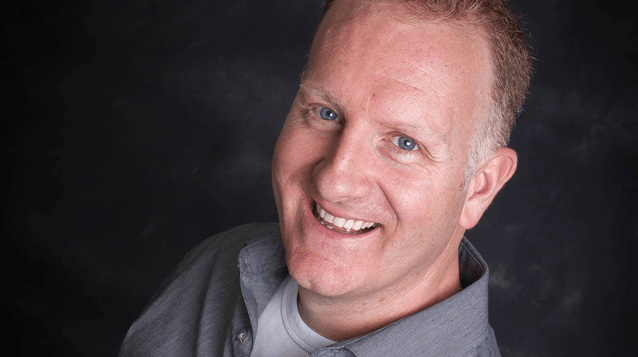 Rod Mawhood is a lifelong Niagara native who has had the pleasure of working in all three mediums – Radio, Print and TV – for over 20 years. His first announcing gig was with the then St. Catharines Stompers. Since then he's worked in radio and TV in Toronto, and currently is the announcer for the Niagara IceDogs and Niagara River Lions.
Rod also covers the Buffalo Bills for FOX Sports and the Buffalo Sabres for NBC Sports.