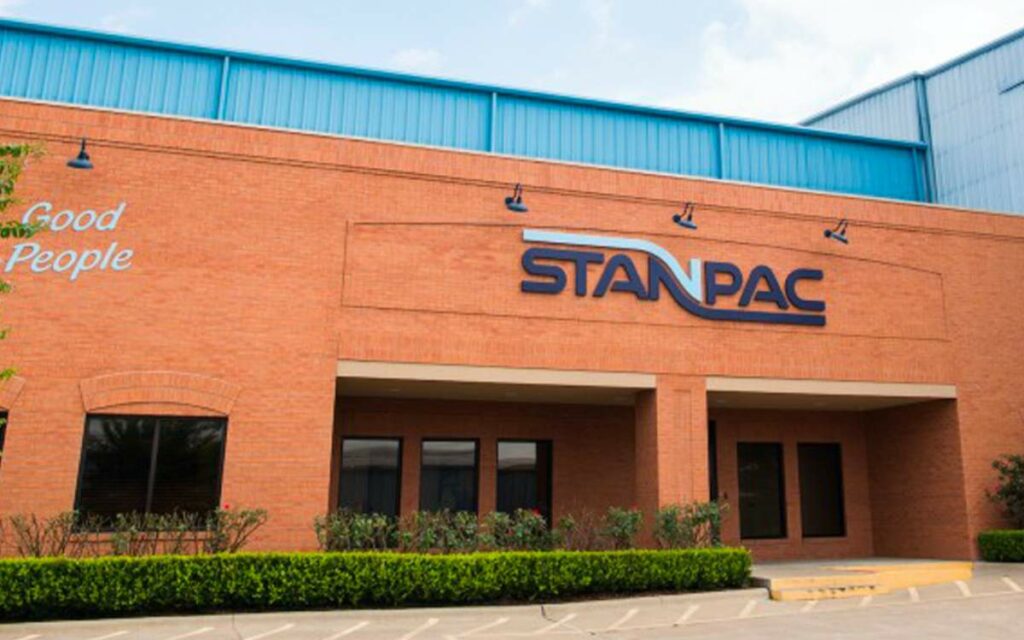 The funds will help Stanpac purchase new equipment to make more sustainable food packaging, like its new paper-based bulk ice cream container. Photo credit: Facebook/Stanpac
On Monday, government officials were on hand in West Niagara to announce a $5 million investment in local manufacturer Stanpac. 
The money, sourced from the FedDev Ontario fund, will be used by the company to scale up manufacturing of its new compostable and recyclable packaging products.
The capacity increase will create 30 jobs. 
"This investment from FedDev Ontario has a significant impact on how Stanpac will be able to take our sustainable packaging innovations to market, not only here at home but to the more than 30 countries we export to presently, and beyond those to new markets," said Stanpac co-president Matt Witt. 
"In addition, we will create more employment opportunities which in turn drive our continued sustainable packaging advances."
Established in 1949, Stanpac operates three locations in North America – one in Niagara and two others in New Jersey and Texas. 
Family-owned, the company is the largest manufacturing employer in Smithville, and an industry leader in paperboard and glass packaging for the dairy and beverage industry. 
The government's $5 million investment will support the purchase of cutting-edge, advanced manufacturing equipment to expedite Stanpac's transition to more sustainable packaging. The new machinery produces fully recyclable and compostable products, including a new paper-based bulk ice cream container. 
Niagara Centre MP Vance Badawey called the investment "remarkable news" for the region.
"This is a great leap forward in not only our regional economy, but also in a greener future for southern Ontario," said Badawey, who was joined by Minister Filomena Tassi for Monday's announcement, the minister responsible for the Federal Economic Development Agency for Southern Ontario.
Alongside tourism and agri-business, manufacturing is one of Niagara's three key economic sectors. The sector employs over 17,000 people locally and accounts for the largest portion of the region's GDP.
In fact, Niagara's manufacturing sector – anchored by companies like INNIO, GM, and Airbus – is one of the largest in Canada, contributing significantly to the country's transportation, food and drink, machinery, metal products, and furniture industries.
"Ontario's manufacturing industry is the engine that drives our national economy and our Government is investing in the people that make it run," said Minister Tassi. "I'm honoured to support Stanpac as they create good local jobs and develop greener packaging products. We will continue working together to deliver more for Canadians and grow an economy that works for everyone."
Since 2015, the Government of Canada, through FedDev Ontario, has invested over $100 million in more than 135 projects in the Niagara census division. The funds are estimated to have helped create or maintain over 4,700 local jobs.