The 6-foot-9 Welland native recently finished off her rookie season with the Wisconsin Badgers women's volleyball team as a national champion. Photo credit: University of Wisconsin Badgers
To say Anna Smrek has the genes to be an impressive athlete would be a massive understatement. 
And at just 18 years old. she's already reached heights that many only dream of. 
Anna is the daughter of former two-time NBA Champion with the Los Angeles Lakers, and Niagara native, Mike Smrek, who is 7-feet tall. 
Her brother played tennis on a scholarship at Marquette University. Luke stands 6-foot-7. 
Enter Anna, at 6-foot-9, who just became a National Volleyball Champion and NCAA Tournament MVP guiding the Wisconsin Badgers to a five-set win over Nebraska in the finals. 
And get this, Anna didn't start playing volleyball until she was 14.
The Welland native recently joined the Niagara Sports Report on Newstalk 610 CKTB. 
"Before I did volleyball I was a dancer," said Smrek who started her playing career with the Niagara Rapids Volleyball Club.  
"So, I wasn't really involved in sports that much. Growing up with my dad he never forced me and my brother to go into basketball, he wanted us to find our sports and our own passion no matter what it was. He was also very supportive of that. I was in dance until I was thirteen years old. 
It's kind of a surreal thing to think about. It's kind of crazy to think about how it all started."
Smrek had a team-high 14 kills (spikes) and seven blocks to bring the Badgers their first national title. 
Asked whether she prefers the offensive or defensive side of the sport, Smrek offered this:
"Honestly, they're kind of equal. Blocks are great because you're stuffing someone else, but I love being on the attack – it's just the drive you can get when you're jumping, sometimes you feel like you're flying."
To win a national championship, and be named MVP in her freshman season at Wisconsin is impressive to say the least, but Smrek's message to young girls out there wanting to get involved in sports might be even more special. 
"I think it's still incredible to think about. 
I feel like something that's said a lot is 'trust the process.'  If I thought back to when I was 15-years old, just learning about the NCAA, I would have never thought (that). I trusted my training, my coaches, and I trusted myself as well. 
Having confidence, work hard, as long as you want it bad enough I think you can really get there. Believe in yourself because confidence is what's going to take you somewhere."
Wisconsin Head Coach Kelly Sheffield had this to say about Smrek's performance in the finals.
"We certainly didn't say this to her, but that was something that the coaching staff was discussing right before the match, is we thought this was set up to be — that Anna was going to have a really big night. How she's been going about things practice-wise."
Smrek will continue her playing career at the University of Wisconsin, centring her studies around a future in kinesiology, hoping to first play professionally in Europe before that. 
On or off the volleyball court we can all use Smrek's words of wisdom: Have confidence. Work hard. And believe.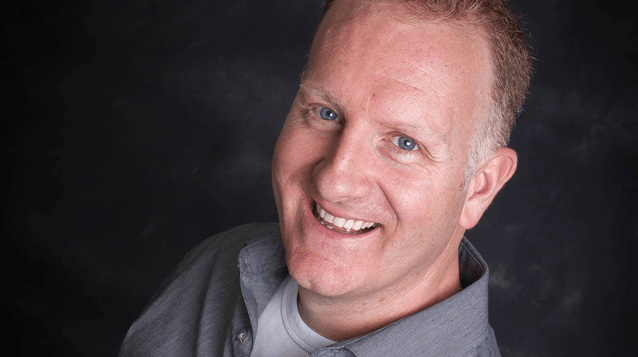 Rod Mawhood is a lifelong Niagara native who has had the pleasure of working in all three mediums – Radio, Print and TV – for over 20 years. His first announcing gig was with the then St. Catharines Stompers. Since then he's worked in radio and TV in Toronto, and currently is the announcer for the Niagara IceDogs and Niagara River Lions.
Rod also covers the Buffalo Bills for FOX Sports and the Buffalo Sabres for NBC Sports.