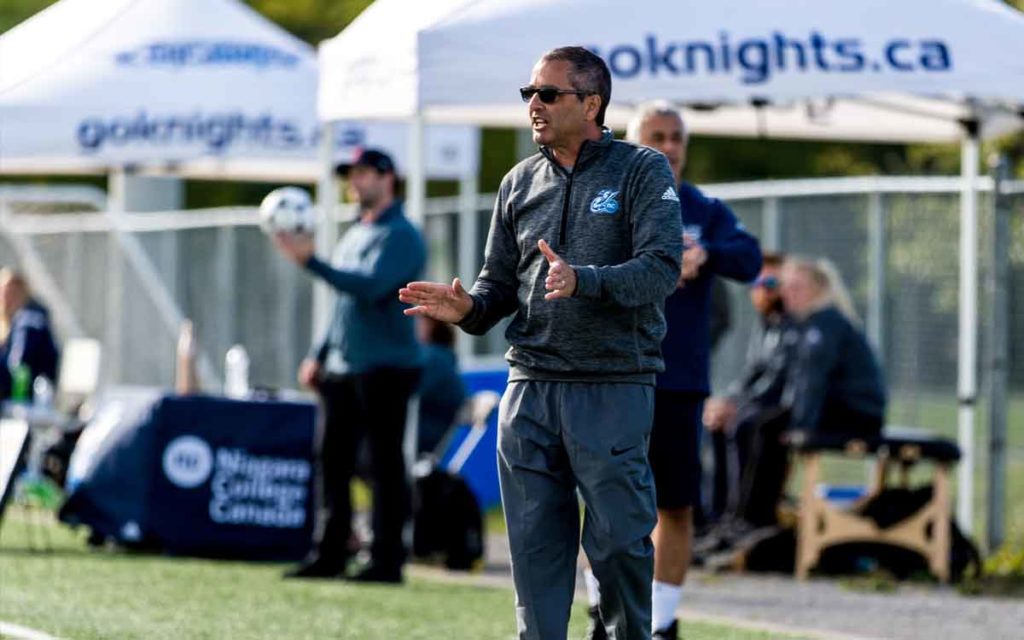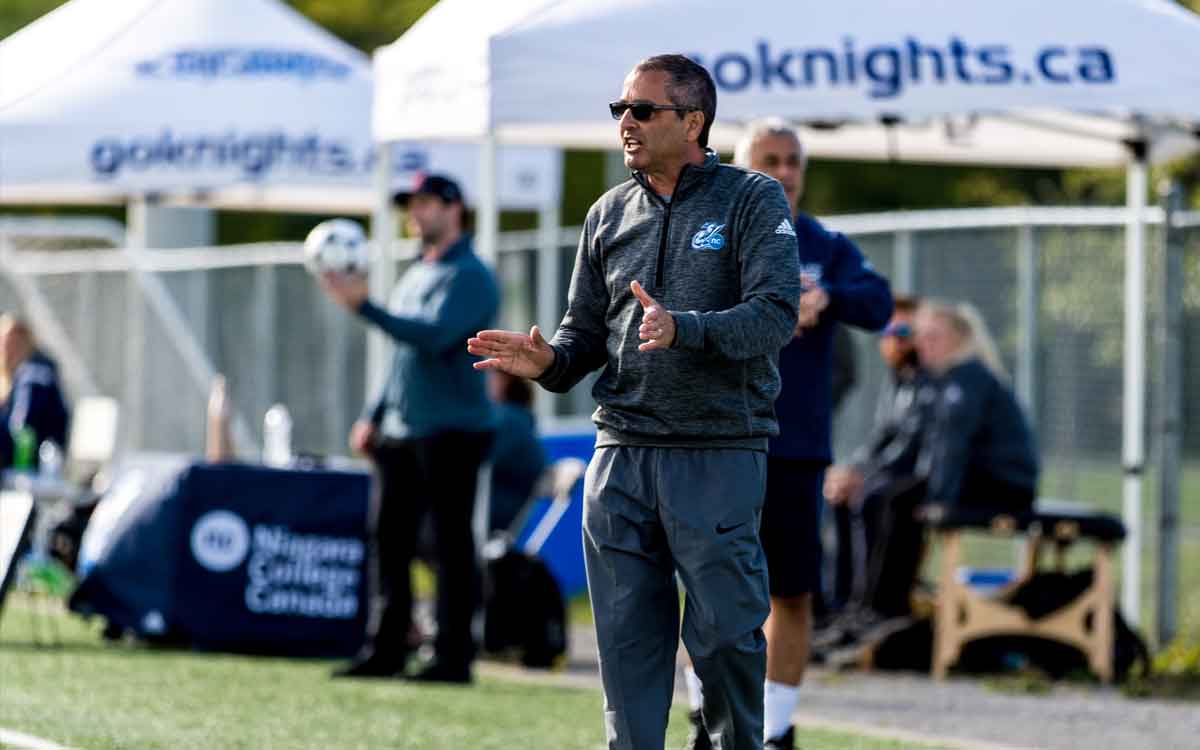 Niagara College soccer coach Rob Lalama. Supplied photo.
He's dedicated over 40 years of his life to the game of soccer.
And he wouldn't have any other way.
Rob Lalama began his coaching career at the age of fourteen, and did so to help out one of his brothers.
"I got involved because of my brother Paul who was nine years younger than me," explained Lalama who is not only current head coach of the Niagara College Women's Soccer team but also the Technical Director of Welland Soccer.
"So he started playing, and I was always at the games, and I thought geez I should coach him and I fell in love with it immediately."
That love is still evident over four decades later. And it brought the Welland native to his latest gig – head coach of the women's team at Niagara College.
Now in his third season as head coach of the Knights, Lalama admits a strong team on the pitch all starts with recruiting off of it.
"It doesn't matter who calls, who sends an email, we follow up on every lead," Lalama said.
"I think we've had our best recruiting this year, and over the past two years."
And that strong foundation is starting to produce results on the pitch as the Knights are (4-2) in 2019, and are coming off a 7-0 victory over the University of Toronto at Mississauga on Wednesday night.
"I think it's our strongest team that I've coached, and I think we've made huge strides in building the program," said Lalama.
"I'm happy with where we're at, sometimes I'm a little impatient in my mind, but I'm very happy with the progress we've made thus far."
The Knights play in the Ontario Colleges Athletic Association (OCAA) West Division against nine other programs – Fanshawe, Humber, Sheridan, Mohawk, Conestoga, St. Clair, the aforementioned U of T Mississauga, Lambton and Redeemer.
"Everyone (team) is dangerous on any given night. We've won games we didn't expect to win, and lost games we didn't expect to lose," Lalama added.
As for the key for the Knights over their final three remaining regular season games, Lalama says a full 'buy in' from the players can go a long way in breaking that fine line between a win and a loss.
"I think you have to have an 'A' performance. Your best players need to be your best players.
As a coach my players need to believe in me, and our coaching staff, they need to have confidence in us and in turn we have confidence in them."
So whether its college level athletes, or players taking to the pitch for the first time, Lalama is always there to lend a hand.
And when asked about possibly taking a step back after forty-plus years involved in and with the game, Lalama offered this:
"Every year I think how much longer can I do both? And I walk there on a Saturday morning and I (work) with three and four year olds, and they come running out of the car yelling 'coach Rob, coach Rob' and I look and say I can never quit this."
And Welland and Niagara soccer enthusiasts thank you for your decades of service.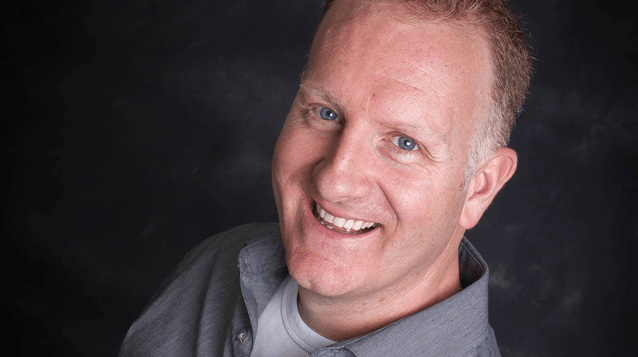 Rod Mawhood is a lifelong Niagara native who has had the pleasure of working in all three mediums – Radio, Print and TV – for over 20 years. His first announcing gig was with the then St. Catharines Stompers. Since then he's worked in radio and TV in Toronto, and currently is the announcer for the Niagara IceDogs and Niagara River Lions.
Rod also covers the Buffalo Bills for FOX Sports and the Buffalo Sabres for NBC Sports.