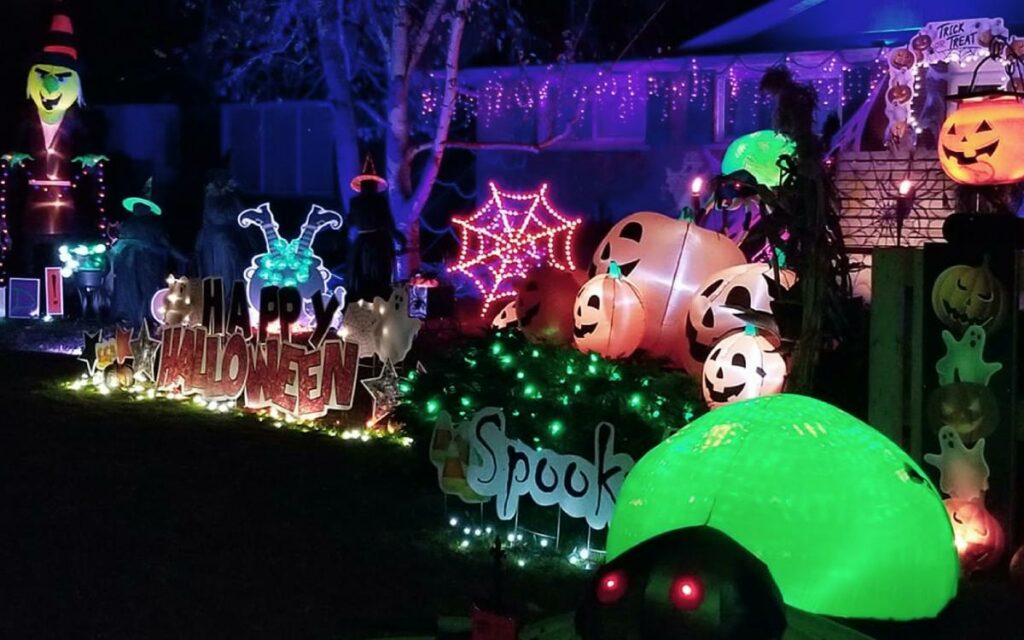 Niagara Falls launched the home decorating competition in 2020 in response to pandemic restrictions. Registration for this year's contest opens Wednesday, October 4. Photo credit: City of Niagara Falls
Halloween season is back, and so is Niagara Falls' Spooky Awards. 
First held in October 2020 as a pandemic-friendly outdoor offering, the Spooky Awards is a decorating competition that finds the city's most creative Halloween-themed houses. 
The competition is open to all Niagara Falls residents and business owners, with prizes awarded for first, second, and third place across three categories: People's Choice, Judge's Choice, and Best Effects.
First place winners receive a Spooky Awards trophy and $100 gift card "of their choice". Second and third place winners received $75 and $50 gift cards, respectively. 
Participants can register their properties for the competition starting this Wednesday, October 4. Registration remains open until October 25. 
There is no fee to participate in the competition. 
Per the City, the contest is limited to exterior decorations, which must be visible from the curbside. 
Decorations must not cover or interfere with any fire safety equipment, roadways, or sidewalks or walkways.
And everything must be kept "PG-13."
Once registration closes, the City will release a map pinpointing participating properties, with an online voting and judging window taking place from October 27 to October 29, when displays will be lit each night from 6:00pm to 10:00pm. 
Winners will be announced online during the day on October 31, "allowing residents to map out their trick-or-treating route to include the spookiest houses across Niagara Falls."
Over 60 properties participated in last year's competition. 
For a full list of criteria and details on how to enter the competition, please visit niagarafalls.ca/spooky.