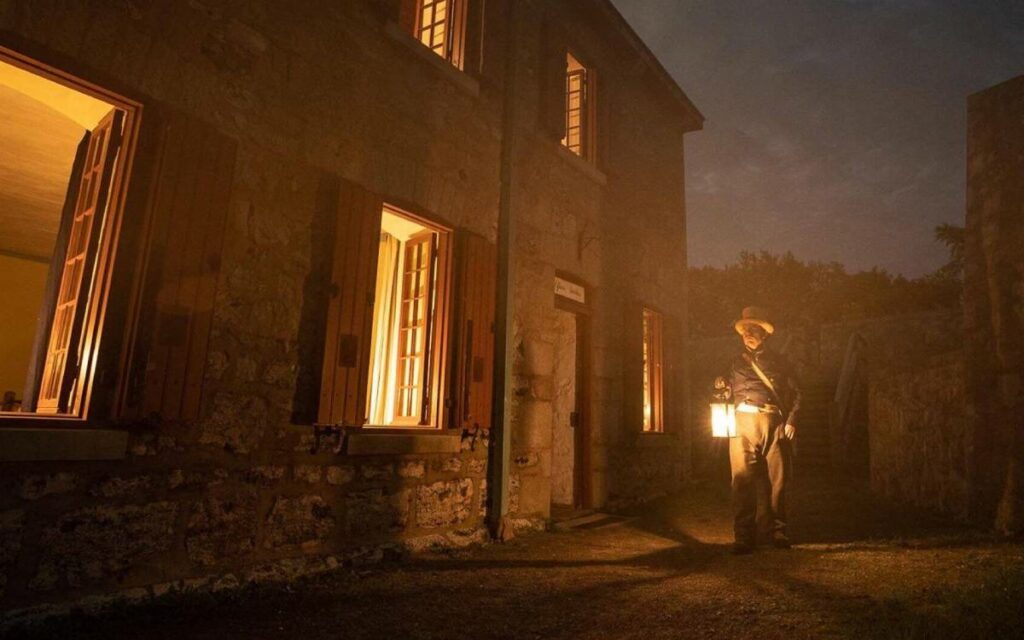 Travel by candlelight through the dark stone fortifications of Old Fort Erie, home to Canada's bloodiest battlefield. Photo credit: Niagara Parks
It's October and Friday the 13th, which to the superstitious might bode bad luck, while to others is a perfect time to consider which Halloween events to attend this month.
Niagara is known for its rich history and old architecture and is therefore a perfect place to attend one of the many ghost tours offered at historic sites throughout the region.
Old Fort Erie
Niagara Parks' Old Fort Erie will be holding their annual All Hallow's Eve tours for three weekends in October. Old Fort Erie is known as the bloodiest battlefield in Canada and has many stories to tell on this 30-minute outdoor tour of the barracks at night. Tours are guided by a costumed historic interpreter by candlelight through the dark stone fortifications. 
Tour dates and times are October 13, 14, 20, 21, 27, and 28 at 7:30pm, 7:45pm, and 8:00pm, and can be reserved here.
Fort George
The Friends of Fort George will be offering special Halloween tours of Fort George in Niagara-on-the-Lake. The candlelit tour intertwines ghost stories with the history of the 1812 historic site. Tickets must be purchased in advance online. 
Tours will be held on October 13-15, 20-22 and 27-31 for a $25 admission. 
Niagara Falls History Museum 
The Niagara Falls History Museum will once again be conducting guided tours at Drummond Hill Cemetery. The 45-minute tour will present a theatrical interpretation of significant figures from the history of Niagara Falls. After the tour, attendees can then enjoy refreshments at the Battle Ground Hotel Museum located across from the cemetery. In addition to the regular tour, there will also be a VIP experience, where guests can participate in a behind the scenes look at the history and artifacts that inspired the tour content. 
Tour dates are October 14, 15, 21 and 22 at 2pm, 3pm and 4pm. Ticket pricing and booking can be found online here or in-person at the Niagara Falls History Museum.
Port Colborne Historical and Marine Museum 
The Port Colborne Museum will be holding its first lantern tour program at two different sites this month. This family friendly tour of the museum and Roselawn Centre at night will share spooky stories by costumed characters. 
Tour dates are October 27 at the museum grounds, and October 28 at the Roselawn Centre, with time slots at 6:30pm, 6:50pm and 7:10pm. Tickets are $5.00 a person. Contact the Port Colborne Museum to reserve your spot as tour capacity is limited.