---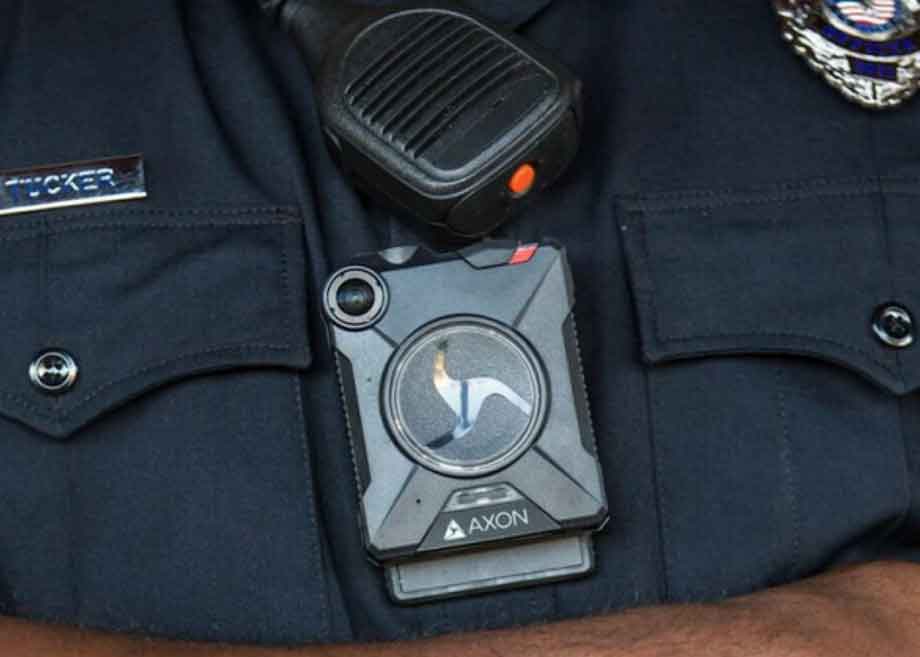 St. Catharines City Councillor Mat Siscoe introduced a motion at its Wednesday Council meeting calling on the Niagara Region and the Police Services Board to immediately begin implementing body cameras for Niagara's front line police officers.
The motion was eventually referred to the city's anti-racism committee without comment by Mayor Walter Sendzik or any other member of Council. Sendzik did discuss hate and racism in the city during his opening remarks.
Siscoe, who has been on St. Catharines City Council since 2010, said that even though this is "obviously a regional issue," people have reached out to him about it "given a lot of what is going on in North America right now."  He also noted that the community had reached out to him on other proposals as well including de-escalation training, further community police oversight, giving "racialized communities" more opportunity to comment on issues and the de-militarization of Niagara's police force.
The St. Catharines Councillor, who has represented his ward since 2010, also told Council that it was "incumbent on all of us [council] to use our position of privilege on this council to advocate for our community."
Deputy Chief Brett Flynn told The Niagara Independent that, "The Niagara Regional Police Service is aware of and open to the on-going discussion around body worn cameras.  We understand that they can provide an unbiased view of interactions which may have otherwise have been disputed, including actions of persons depicted in the video, or those occasions which resulted in the use of force."
Deputy Chief Flynn added, "We continue to assess the viability of implementing a program in Niagara but at this juncture, the academic research is inconclusive as to whether body-worn cameras actually achieve desired outcomes."
The Deputy Chief said that the NRP considers body cameras as a future option. He said they will continue to review research in relation to the effectiveness of body-worn camera programs, along with guidance and direction from the Ministry of the Solicitor General in regards to a consistent and unified approach.
The topic of bringing body cameras to Niagara's front line police officers is not new for Niagara's policy makers.
Last term's Niagara Regional Police Services Board, then chaired by Niagara Falls Regional Councillor Bob Gale, had set aside $250,000 in 2015 to bring about a body camera pilot project.  The project was put on hold in favour of deferring to the results of a similar Toronto Police Services study.
Additionally, then Police Chief Jeff McGuire said that work was already underway by the service into implementing body cameras.
"There are procedural issues that have to be developed," McGuire said at the time.  "When the camera is on?  When the camera is off?  There are issues the Privacy Commissioner has recently addressed.  It is not simply a matter of hanging a camera on an officer.  There is also the data storage piece, which is financially terrifying to many police services."
Fast forward to 2018, Gale, who remains on the Police Services Board, asked the police service for an update on the issue of body cameras.  The response provided was mixed.
Reached for comment this week Gale said he could not make a statement on behalf of the current Police Services Board as that is solely the Chair's role, however he did say that when the body camera idea was first explored last term it wasn't so much the cost of the cameras but the huge cost of storing the data.
The Niagara Independent spoke with some front line Niagara Regional Police officers on the condition of anonymity.  They all spoke highly in favour of implementing the cameras though understood that the issue is complex and it is ultimately a decision to be made by the Police Services Board and the service's executive leadership.
Toronto Police Chief Mark Saunders has recently said that body cameras would be 'fast tracked' in light of a provincial investigation into a controversial death of 29 year old Regis Korchinski-Paquet after officers were called onto the scene.  That case, including thee death is currently being investigated by Ontario's Special Investigations Unit.